With his husky, soulful baritone, Michael McDonald became one of the most distinctive and popular vocalists to emerge from the laid-back California pop/rock scene of the late '70s. McDonald found the middle ground between blue-eyed soul and smooth, soft rock, a sound that made him a star. He initially essayed his signature style with the Doobie Brothers, ushering in the group's most popular period with hits like "What a Fool Believes" and "Taking It to the Streets." McDonald disbanded the group in 1982 to pursue a solo career, which was initially quite successful, but by the end of the decade his popularity had faded away, since he was reluctant to work regularly and hesitant to update his sound to suit shifting popular tastes.
After singing backup on several Steely Dan albums in the mid-'70s, Michael McDonald joined the Doobie Brothers in 1977. He was largely responsible for moving the group away from boogie rock and toward polished, jazzy blue-eyed soul. Prior to the Doobies' farewell tour in 1982, he sang harmony on several hit singles, including tracks by Donna Summer, Toto, Kenny Loggins, and Christopher Cross. As it turned out, McDonald's solo work was a cross between the Doobie Brothers' white-bread soul and Cross' adult contemporary ballads.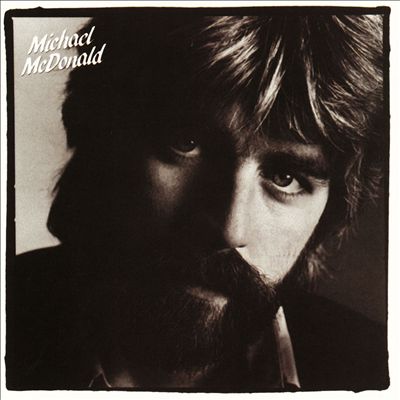 McDonald released his solo debut, If That's What It Takes, in 1982. The record climbed to number six on the strength of the number four single "I Keep Forgettin' (Every Time You're Near)," which also crossed over into the R&B Top Ten. In 1983, he had another Top 20 pop hit (and a Top Ten R&B hit) with his duet with James Ingram, "Yah Mo B There." McDonald didn't deliver his second solo album, No Lookin' Back, until 1985. The record wasn't as successful as its predecessor, producing only one moderate hit in its title track. He bounced back the following year, when his duet with Patti LaBelle, "On My Own," shot to number one and "Sweet Freedom," his theme for the Billy Crystal/Gregory Hines comedy Running Scared, climbed into the Top Ten.
Instead of capitalizing on his revitalized success, McDonald didn't release another album until 1990. The resulting Take It to Heart was a bomb, peaking at number 110. Two years later, his fortunes were revived somewhat when he sang on Aretha Franklin's minor hit "Ever Changing Times" and toured with Donald Fagen's New York Rock and Soul Revue. The following year, he released Blink of an Eye, which was ignored. In 1994, "I Keep Forgettin' (Every Time You're Near)" was sampled heavily in Warren G's smash hit "Regulate." By 1996, McDonald had returned to the Doobie Brothers, touring the oldies circuit with the reunited group. The following year, he released Blue Obsession, his first album of new material in three years. He released a Christmas album, In the Spirit: A Christmas Album, in 2001, and began a series of recordings devoted to the Motown catalog with 2003's Motown. Motown Two and Soul Speak followed in 2004 and 2007, respectively. Tribute to Motown Live followed in 2009.
McDonald spent the first half of the 2010s touring, both on his own and as part of the Dukes of September revue featuring Boz Scaggs and Donald Fagen. He also became a hip name to drop among younger musicians, appearing on records by Grizzly Bear and Thundercat. In 2017, McDonald returned to recording with Wide Open, his first album of original material in 17 years.