For most of the '70s, it seemed like every sax, clarinet, or flute that turned up on an art-rock album was played by Mel Collins. He practically owned the franchise on reed and flute sounds on every King Crimson-related session for a couple of years, and added his sax to Camel's sound later in the decade. But he also proved himself multi-lingual where music was concerned, working in jazz-based blues with Alexis Korner's and Pete Thorup's Snape, and played solid R&B-style as a member of Kokomo in between King Crimson and Camel. Collins' first major band was the Stormsville Shakers, a group out of Guildford with a history going back to 1963. The quintet -- Collins (saxes), Philip Goodhand Tait (vocals, keyboards), Ian Jeffs (guitar, vocals), Alan Bunn (succeeded by Chris Burrows) (drums), and Kirk Riddle (bass) -- later changed their name to Circus. In 1969, they were signed to the Transatlantic label, for whom they recorded a self-titled debut album that same year. Circus delivered a second album to Transatlantic, but Collins was out of the lineup after March of 1970.
That month, he was approached by guitarist/Mellotron virtuoso Robert Fripp, who was trying to salvage his own group, King Crimson, which had just charted their debut LP on both sides of the Atlantic and toured America, only to see the whole band quit. Collins succeeded Ian McDonald as the band's resident sax and flute man, although at first it was difficult to tell what exactly future the band had. He played on two studio albums, In the Wake of Poseidon and Lizard, that sold and got good reviews, but Fripp was unable to organize a band stable enough to tour until 1971. Collins played superbly on these records, distinguishing himself even within a Crimson lineup, counting guests, of up to a dozen musicians (including the entire Keith Tippett Group) -- his sax was as prominent in the group's sound as Fripp's guitar or Mellotron, its rich tone and dexterous pyrotechnics every bit as impressive as Fripp's flourishes; and his true virtuoso flute playing was about the best to be found in a genre that usually attracted talented amateurs.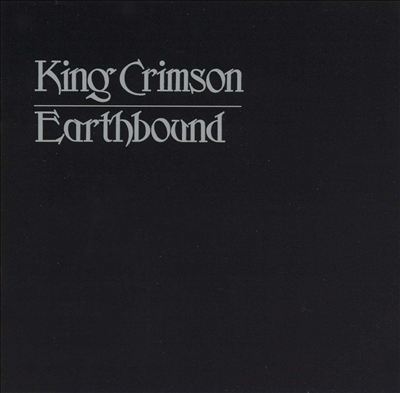 Collins formally joined the band in its 1971 touring incarnation, alongside Ian Wallace (drums) and Boz Burrell (bass, vocals), and under the direction of Fripp, who owned the band and paid them each a salary. This group cut one studio LP, Islands, and lasted longer than almost any Crimson lineup of the decade, through a couple of major tours before Fripp announced a new break-up at the outset of 1972. The one official document of the their stage work, Earthbound, was so badly recorded as to be almost worthless (one suspects that Fripp released it out of a contractual obligation to EG, Island, and Atlantic Records), but one thing it did show was that Collins shared equal prominence with Fripp's guitar on-stage.
In the wake of their exit, Collins and his fellow ex-Crimson bandmates lit out for the relative peace and safety of Snape, a blues- and jazz-oriented outfit formed by guitarists Alexis Korner and Pete Thorup, who toured northern Europe and cut a couple of albums. Snape broke up at the close of 1972, and early the following year, Collins went even deeper into his rock & roll roots by joining Kokomo, an R&B-based band that played with Joe Cocker and Alvin Lee, among others.
Collins was one of the busiest saxophone players in rock for most of the mid-'70s, guesting on dozens of albums during a period of three or four years. In 1977, he was approached by an old friend, Andrew Latimer, the co-founder of Camel -- he ended up joining the group for the studio album Breathless, and a subsequent tour that was documented on a 1978 live album. Collins exited Camel's permanent lineup in 1979, but appeared as a guest musician on three subsequent albums, I Can See Your House from Here (1979), Nude (1981) and Stationary Traveller (1984), and played with them at their Hammersmith Odeon concert captured on the Pressure Points album.
Collins wasn't as busy in the '80s as he'd been in the '70s. He has remained busy over the 20-years-plus since his heyday with King Crimson and Camel, however, playing with Caravan, Dire Straits, Roger Waters, and Clannad, among numerous luminaries during the '80s and '90s.