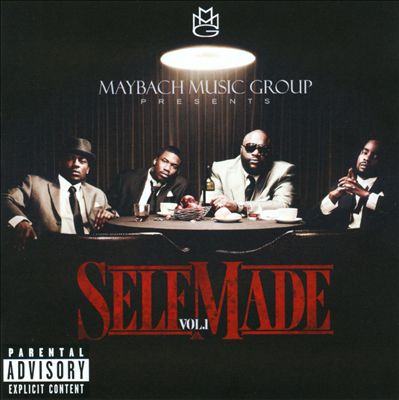 Battle rhymes and mixtapes made Meek Mill a major figure on the Philadelphia streets before the rapper went overground with a starring role on the Maybach Music Group compilation Self-Made, Vol. 1 (2011). Amid continued mixtape output, Meek maintained his high commercial standing with Maybach, making his proper solo debut with Dreams and Nightmares (2012) and topping the Billboard 200 for the first time with the follow-up Dreams Worth More Than Money (2015). Wins and Losses (2017) saw him branch out with probing and pointed wordplay regarding the school-to-prison pipeline, a matter that has greatly affected his life through an overturned prison sentence that preceded the release of Championships (2018), which featured the multi-platinum Top Ten pop hit "Going Bad" and earned him his first Grammy nomination. Expensive Pain (2021) extended Meek's streak of Top Five albums to five.
Born Robert Rihmeek Williams in South Philadelphia, Meek Mill was raised on the north side of his hometown by his mother, who struggled to support him and his sister. He was into hip-hop at a young age, inspired by the likes of family musicians and local figures such as Will Smith, DJ Jazzy Jeff, Chic Raw, and Vodka. Sharpening his skills as a battle rapper, he later joined with his friends to form the Bloodhoundz. The group released mixtapes during the latter half of the 2000s, while Meek issued solo works on the side, beginning in 2006 with The Real Me and its sequel. The output prompted offers from Warner Bros. and T.I.'s Atlantic-affiliated Grand Hustle. Meek signed with the latter in 2008, but was derailed by a conviction and prison term. Once free, he continued pushing mixtapes, and in 2011 was included in XXL magazine's annual Freshman Class feature. Meek never released a proper album for Grand Hustle. Instead, he moved to Rick Ross' Warner-distributed Maybach Music Group and debuted there on Self Made, Vol. 1. Two collaborations with Ross, "Tupac Back" and "Ima Boss," hit the Billboard rap chart. The latter earned Meek the first of several gold certifications from the RIAA.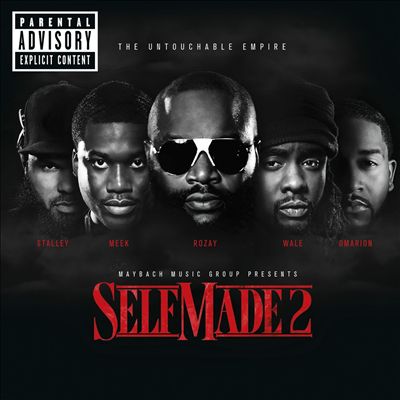 In October 2012, after he was heard on one of the versions of Wale's number 64 Hot 100 single "Bag of Money," taken from Self Made, Vol. 2, Meek finally released his debut album. Dreams and Nightmares entered the Billboard 200 at number two. Its biggest hit was "Amen" (featuring Drake), which peaked at number four on the rap chart. That month, he also launched his own label, Dream Chasers Records.
Between albums, Meek appeared on the third volume of Self Made, added to his mixtape and singles discographies, and contributed to a slew of tracks from the likes of Kid Ink, DJ Khaled, and Jazmine Sullivan. Album two, Dreams Worth More Than Money, entered the Billboard 200 chart at number one in June 2015. A pair of its singles hit the rap Top Ten and went platinum: "All Eyes on You," featuring Chris Brown and then-flame Nicki Minaj, and "R.I.C.O," assisted by Drake, with whom he'd engage in a highly publicized public beef later that summer. Following a period of house arrest, Meek released DC4, the fourth volume in his Dream Chasers mixtape series, in October 2016. It made its Billboard 200 debut at number three. The following year, a handful of singles -- including "Whatever You Need," produced by DJ Mustard and featuring Chris Brown and Ty Dolla $ign -- led to his third proper album, Wins and Losses, that July. Among the highlights was "Young Black America," an incisive examination of challenges faced by youths growing up in underserved communities with no opportunities.
At the end of 2017, Meek was sentenced to a multiple-year prison term for parole violation, but he was released the following April with the support of fans, politicians, athletes, actors, and fellow musicians. He returned three months later with the EP Legends of Summer, which landed in the Top Ten, and that November topped the chart with Championships, a triumphant album on which he was combative as ever. The LP spawned Meek's first Top Ten pop hit with the Drake collaboration "Going Bad," and was nominated for a 2019 Grammy in the category of Best Rap Album. Between those two accolades, Meek's 2008 conviction was overturned. In 2020, he charted with non-album singles such as "Letter to Nipsey" and "Otherside of America," and also issued the Quarantine Pack EP, with Lil Durk featured on "Pain Away," another charting single. Expensive Pain arrived in October 2021 and landed at number three with help again from Durk, as well as Lil Baby, on the number 22 pop hit "Sharing Locations."