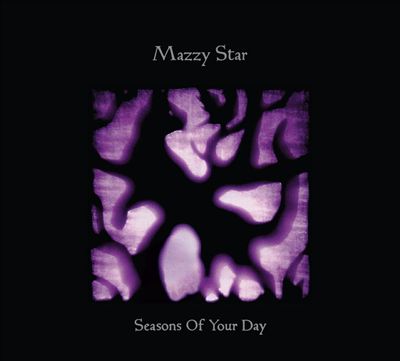 Dark and mysterious but always carrying a melancholy sweetness, Mazzy Star's dreamy blend of shadowy psychedelia and spare, fragile folk made them one of the best-loved treasures of '90s alternative rock. Rising from the ashes of the similarly drifty Opal and the paisley guitar rock of the Rain Parade, the band was essentially the partnership of guitarist David Roback and vocalist Hope Sandoval. Their best-known song, 1993's "Fade into You" catapulted the duo to ubiquity, Sandoval's beautifully sleepy vocals and Roback's layers of restless guitars capturing a soft sadness that would lay the blueprint for generations of dream pop to follow. The band went in and out of hiatus after 1997, delivering their fourth full-length, Seasons of Your Day, in 2013, 17 years after its predecessor.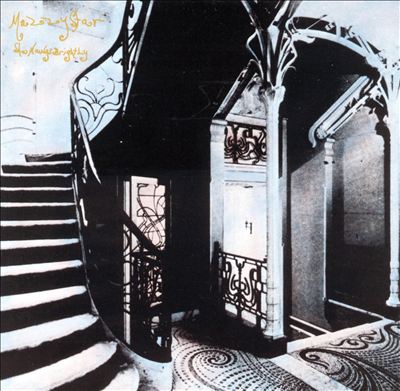 Roback came from a long history in the paisley underground, playing first with the jangly Rain Parade before moving on to the more sinister tones of Opal. He came across Sandoval after hearing a tape she had made as part of a folky duo called Going Home. (The Going Home album that Roback subsequently produced remains unissued.) Sandoval ended up replacing Kendra Smith on Opal's final tours. Roback and Sandoval lived out the last few years of Opal in a cloudy state of existence, working on songs for a second album and playing shows throughout 1988 and 1989. In 1990, they took on the name Mazzy Star and released the songs they'd been working on as She Hangs Brightly, the debut album from their new project. The record came out on Rough Trade, the same label that had released Opal's sole record.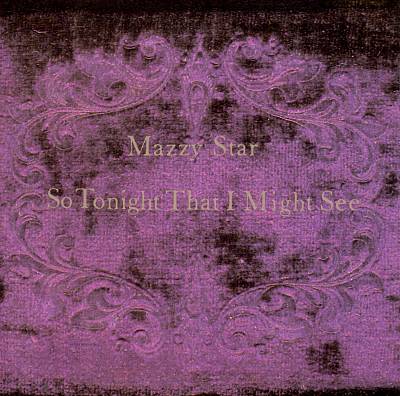 Rough Trade's U.S. branch went under shortly afterwards, but luckily Mazzy Star were picked up by Capitol, which kept the debut in print and issued their follow-up, 1993's So Tonight That I Might See. The album continued the style that Mazzy Star had begun with She Hangs Brightly, a more accessible take on Opal's droning druggy blues with moments of subdued pop coming from Sandoval's breathy, melodic vocals. The album had been around for about a year before it suddenly got hot, reaching the Top 40 and spinning off the hit single "Fade into You" in 1994. The song would be Mazzy Star's only charting single, but it cemented them as indie royalty.
In 1996, they released their third album, Among My Swan, which presented a far more acoustic approach than the overdriven tones of their first two records. The album also proved to be their last with major-label Capitol, and they parted ways. A year later, the band went on hiatus and started work on alternative projects. Roback worked with Beth Orton on her album Central Reservation, while Sandoval appeared on the Jesus and Mary Chain's 1998 record Munki and went on to create Hope Sandoval & the Warm Inventions with My Bloody Valentine drummer Colm O'Ciosoig. They returned briefly in 2000 for a mini-tour of Europe, and in 2003 the duo performed together as part of Bert Jansch's 60th birthday celebrations in London.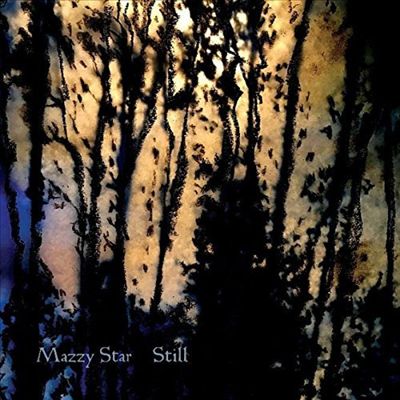 A flurry of activity in the late 2000s saw Mazzy Star's song "Into Dust" used in an ad for Virgin Media and then on a trailer for the popular video game Gears of War 3, which propelled the song into the U.K. singles chart. This was shortly followed by the confirmation that Sandoval and Roback had been working on new material for a fourth album, and they released their first new efforts in 15 years when the double-A-sided single "Common Burn/Lay Myself Down" arrived in 2011. This was swiftly followed by a North American and European tour in 2012. The following year, details were announced for their fourth full-length record, titled Seasons of Your Day, which was released in 2013. Mazzy Star returned in 2018 with the Still EP, which included the single "Quiet, the Winter Harbour." David Roback died on February 25, 2020, at the age of 61.