With a career spanning decades, pioneering Taiwanese alternative rock band Mayday formed in 1997 when its members were just teenagers with a deep love for English-speaking bands like the Beatles, Oasis, and U2. The quintet -- comprising lead singer Ashin (Chen Shin-Hung), guitarists Monster (Eugene Wen Shang-Yi) and Stone (Shi Chin-Hang), bassist Masa (Tsai Shen-Yen), and drummer Guan You (Liu Yeh-Ming) -- met while attending high school in Taipei. Playing local bars and clubs, they captured the burgeoning late-'90s youth culture of the country, incorporating Western musical influences into their blend of garage rock and midtempo love ballads, which were sung in both Mandarin and the local Hokkien dialect.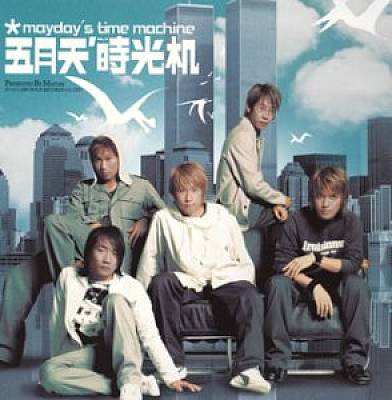 In 1998, Mayday signed with Rock Records and released their debut single, "Racing Car." Their breakthrough full-length, Mayday's First Album, arrived the next year and included the singles "Peter and Mary" and "Embrace." They quickly followed with their sophomore effort, Viva Love, which won them Best Band at the 12th Golden Melody Awards, the Taiwanese equivalent to the Grammys. People Life, Ocean Wild was issued in 2001, before the group went on a short hiatus for a couple years. While Masa enlisted in Taiwan's mandatory military service, Stone made his way to England to learn studio techniques, Guan You headed to Los Angeles to practice drumming, and Monster and Ashin assumed songwriting and production duties for fellow Rock Records labelmates. Re-forming in late 2003, they released their fourth LP, Timemachine, which was the first Mayday album written as a group. When they made their return to the stage, they broke a concert attendance record previously held by Michael Jackson. To close out their Timemachine era, Mayday won their second Golden Melody Award for Best Band.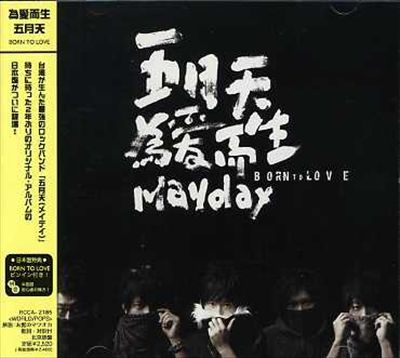 In 2004, Mayday released their fifth long-player, God's Children Are All Dancing, which they recorded in Japan. A lengthy international tour followed, carrying them into 2006. That year, they released their sixth album, Born to Love, which included the hit title track. Jump! (Leaving the Surface of the Earth) followed in 2007. The collection included new songs like "Elope to the Moon" with singer Cheer Chen and a handful of live recordings. After the release of 2008's Poetry of the Day After, the band embarked on the extensive DNA World Tour. During that time, they won their third Golden Melody Award for Best Band and scored a major hit with the single "Suddenly Missing You." Their eighth set, The Second Round, was released in 2011. The album was issued in two versions -- Now Here and No Where -- which featured different song orders and cover art. The Second Round swept the Golden Melody Awards that year, scoring Mayday six wins in the major categories. In support of the album, they embarked on another multi-year tour, making their first stop in Germany, playing London's Wembley Arena, and becoming the first Chinese-speaking band to headline at Madison Square Garden.
The band's ninth album, the multi-platinum History of Tomorrow, arrived in 2016. Titled "Autobiography" in the original Mandarin, the album was a comprehensive look back on their sonic evolution and history, featuring a stylistic mix of stadium singalongs, rocking anthems, and heartfelt ballads. To celebrate their 20th anniversary as a band, they set out on an international tour that featured ten sold-out shows in Hong Kong, stops in Asia, and a stint in Canada and the United States.