Along with the Supremes, Martha & the Vandellas defined the distaff side of the Motown sound in the '60s. Their biggest hits, including "Heat Wave," "Dancing in the Street," and "Nowhere to Run," remain among the most potent and enduring dance records of the era. The vocal group was led by Martha Reeves who, along with fellow Detroit natives Annette Sterling Beard, Gloria Williams, and Rosalind Ashford, founded the Del-Phis in 1960. After Reeves landed a secretarial position at the offices of Motown Records, the Del-Phis were tapped to record a one-off single for the label's Melody imprint, which they cut under the name the Vels.
The single fizzled, and Williams exited, reducing the group to a trio. After backing Marvin Gaye on the superb 1962 record "Stubborn Kind of Fellow," they were renamed Martha & the Vandellas, taking inspiration from Detroit's Van Dyke Street and Reeves' heroine, Della Reese. When singer Mary Wells failed to show up for a recording date, musicians' union rules demanded that a vocalist be found to fulfill contractual obligations. As a result, Reeves was yanked from the secretarial pool and laid down what would become Martha & the Vandellas' first record, 1962's "I'll Have to Let Him Go."
The Top 30 success of the ballad "Come and Get These Memories" brought the group the attention of Motown's hit-making production team Holland-Dozier-Holland, who crafted their next smash, the galvanizing Top Five classic "Heat Wave," which perfected the mix of impassioned call-and-response vocals, pulsing rhythms, and full-bodied horns that became the trio's trademark. Following another Top Ten hit, "Quicksand," Beard retired, and was replaced by former Velvelette Betty Kelly. After singer Kim Weston turned down the Marvin Gaye/Ivy Jo Hunter/Mickey Stevenson composition "Dancing in the Street," the song was shuttled to Martha & the Vandellas; refashioned by Holland-Dozier-Holland to fit the group's formula, the anthem became their biggest hit and definitive statement, reaching number two in the summer of 1964. A year later, they returned with another smash, the savage "Nowhere to Run," followed by "I'm Ready for Love."
In 1967, Kelly exited, and was replaced by Reeves' younger sister Lois; on subsequent releases, the group was billed as Martha Reeves & the Vandellas. 1967's "Jimmy Mack" and "Honey Chile" were the last records overseen by the Holland-Dozier-Holland team before their defection from Motown, and were also the final significant Vandellas hits. In 1968, Martha Reeves fell seriously ill, and in 1969 Ashford departed, with another former Velvelette, Sandra Tilley, assuming her position. The trio continued unsuccessfully for a few more years before breaking up in the wake of a December 1972 farewell performance at Detroit's Cobo Hall. After Motown relocated its corporate offices to Los Angeles (a move Reeves denied she was privy to), the singer, who had begun a solo career, sued to have her contract with the label annulled. In her 1994 autobiography, Dancing in the Street, she charged that the Vandellas' career, though highly successful in its own right, could have been even greater had Motown founder Berry Gordy, Jr. given their music the same obsessive attention he afforded to Diana Ross & the Supremes.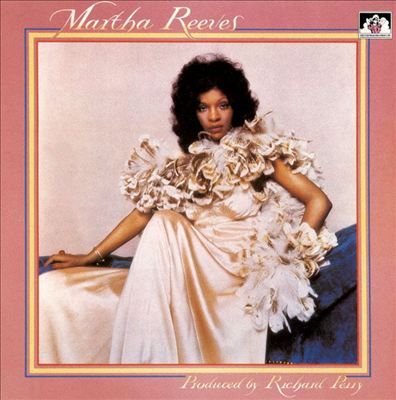 Reeves recorded her debut solo effort, Martha Reeves, for MCA in 1974. Though a few more LPs followed, including 1976's The Rest of My Life and 1978's We Meet Again, she received little notice on her own, and eventually suffered a pair of nervous breakdowns that led to a brief period of institutionalization. Lois Reeves, meanwhile, went on to work with Al Green, while Sandra Tilley retired from music; she died in 1982 following surgery on a brain tumor. In 1989, Martha Reeves, Annette Beard, and Rosalind Ashford successfully sued Motown for back royalties, and occasionally reunited for performances in the '90s. Reeves also continued as a solo artist, and in addition performed with a Vandellas unit consisting of Lois and a third sister, Delphine. She released another solo album, the independent Home to You, in 2004. From 2005 through 2009, she served on Detroit's city council. Afterward, she aligned with a non-profit organization to help musicians receive royalties, and she continued to be an active performer with the Vandellas.