The project of multi-instrumentalist Anthony Gonzalez, M83 blends shoegaze, synth pop, and ambient into lush, immersive music that creates a world of its own. Gonzalez's fascination with memories, melancholy, and dreams helped set early 21st century musical trends, whether with the massive washes of sound of 2003's Dead Cities, Red Seas & Lost Ghosts or the hazy love letters to '80s pop of 2008's Saturdays = Youth. Gonzalez's willingness to expand his music to epic proportions, as on 2011's Grammy-nominated Hurry Up, We're Dreaming, and revisit the less fashionable corners of vintage pop culture, as on 2016's Junk, set him apart from his contemporaries. Meanwhile, his mastery of mood made M83 a perfect fit for soundtracks ranging from blockbusters like 2013's Oblivion to art films such as 2019's Knife+Heart. With 2023's aptly named Fantasy, M83 kicked off another decade of vivid musical reveries.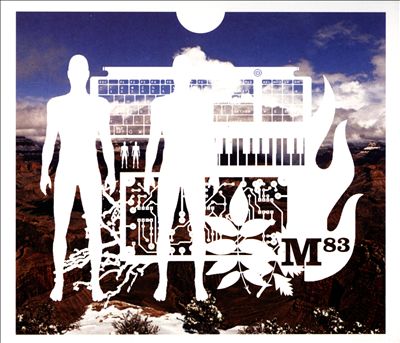 Gonzalez and his brother, filmmaker, and occasional M83 bandmember Yann, grew up in Antibes, France. During his childhood, he pursued the family's passion for football (his maternal grandfather, Laurent Robuschi, was a striker who played in France's national team at the 1966 FIFA World Cup), but an injury at age 14 led him to explore music instead. After his parents gave him a guitar, he formed the band My Violent Wish with Nicolas Fromageau while in secondary school. In his late teens, Gonzalez added synths to his music and recorded a demo that he sent to several local labels, including the Parisian electronic imprint Gooom Records. When the label signed him, he added Fromageau to the lineup to help round out his music. Naming the project after the M83 galaxy, Gonzalez and Fromageau recorded their debut album on an eight-track recorder in 2000. Released in April 2001, the largely instrumental M83 featured production by the band and Morgan Daguenet and introduced the duo's conceptual approach to music-making. Issued in 2003 in Europe and a year later in North America, M83's second full-length, Dead Cities, Red Seas & Lost Ghosts, earned them more recognition and critical acclaim thanks to its expansive mix of electronic beats and shoegaze ambience. The album reached number 116 on the French Albums chart.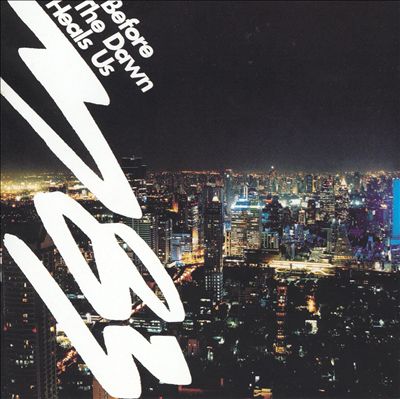 Following the Dead Cities, Red Seas & Lost Ghosts tour, Fromageau left M83 to pursue a solo career, ultimately forming the band Team Ghost in 2009. Gonzalez returned to the studio to record the project's third album. Featuring the addition of vocals and more consistent rhythms, January 2005's Before the Dawn Heals Us was released by Gooom in Europe and by Mute Records in the U.S. It peaked at number 103 on the French Albums chart and marked the project's debut on the U.K. Albums chart, reaching number 166. When he finished touring in support of the album, he expanded on M83's ambient leanings -- as well as his love of Krautrock -- with September 2007's Digital Shades, Vol. 1, which included contributions from engineer and producer Antoine Gaillet.
For M83's fifth album, Gonzalez broadened the scope of his music: Working with producers Ken Thomas and Ewan Pearson and vocalist Morgan Kibby, he drew inspiration from his teenage years and the romantic, anthemic sounds of '80s pop music. The results were Saturdays = Youth, which reached number 107 on the Billboard 200 Albums chart and number one on the Billboard Heatseekers chart when it was released in April 2008. After a lengthy tour, Gonzalez moved to Los Angeles in 2010 to commemorate his 30th birthday. That year, he also contributed two new M83 songs and several previously released tracks to the soundtrack to Black Heaven, director Gilles Marchand's story of a young man drawn into a deadly video game.
Gonzalez began work on M83's sixth album in 2011, opting for a darker and even more epic approach inspired by Smashing Pumpkins' Mellon Collie and the Infinite Sadness as well as his tours with the Killers and Kings of Leon. With collaborators including Kibby, producer Justin Meldal-Johnsen, Medicine's Brad Laner, and Zola Jesus, the sprawling double album Hurry Up, We're Dreaming arrived in October 2011. It debuted at number 15 on the Billboard 200 Albums chart and made the Top Ten of the Billboard Rock, Alternative, Independent, and Dance/Electronic Albums charts. The album reached number seven on the U.K. Independent Albums chart and was also certified gold in the U.K. as well as France, Italy, and Denmark, and earned diamond certification in Europe in 2014. In addition, the set's lead single, "Midnight City," charted in France, the U.K., and the U.S. Hurry Up, We're Dreaming was also nominated for Best Alternative Music Album at the 2013 Grammy Awards.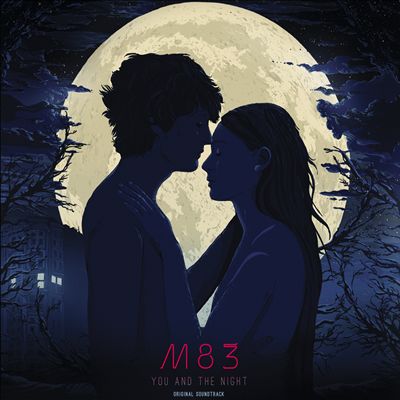 M83's forays into soundtrack work reached a wider audience in 2013, when Gonzalez scored the sci-fi blockbuster Oblivion with composer Joseph Trapanese and vocalist Susanne Sundfør. That year, he worked with the same collaborators to score the low-budget French sex comedy You and the Night, which was directed by his brother Yann. Marking a new direction for Gonzalez, the score was a mellow, romantic orchestral offering that paid homage to the French cinema of the '70s. Gonzalez then contributed M83 songs to the soundtracks to 2014's Divergent and 2015's The Divergent Series: Insurgent.
When Gonzalez and Meldal-Johnson began work on the next official M83 album, they looked to TV show themes from the '70s and '80s as well as the fleeting, disposable nature of music in the 21st century. The pair worked with Sundfør, Beck, French singer/songwriter Mai Lan, and vocalist/keyboardist Kaela Sinclair. When Junk arrived in April 2016, it peaked in the Top 30 of the Billboard 200 Albums chart and climbed into the Top Five of the Billboard Independent and Alternative album charts. The record was also a Top 30 hit in France and the U.K. In 2017, Gonzalez became the musical director of Cirque du Soleil's touring production Volta and also composed the show's score. The following year, the Go! Remixes EP appeared, featuring interpretations by KC Lights, Animal Collective, and others.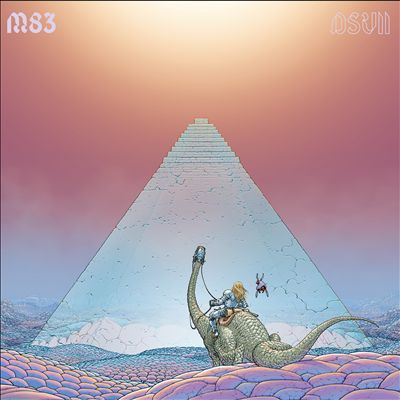 M83 returned with Knife+Heart, the soundtrack to his brother Yann's erotic thriller set in the world of Paris' late-'70s gay pornography industry. Inspired by the soundtracks of the era's adult films as well as giallo film scores, the album came out in March 2019. That September, Gonzalez released DSVII, the second volume of the Digital Shades series. This time, the collection's atmospheric instrumentals reflected the influence of synth pioneers such as Mort Garson and Suzanne Ciani, the fantasy world of Dungeons & Dragons, and the music from vintage sci-fi films and video games. The all-analog album peaked at number 14 on the Top Dance/Electronic Albums chart in the U.S. Work on M83's next record, Fantasy, started in 2021, with Gonzalez, Sinclair, multi-instrumentalist Joe Berry, and Meldal-Johnson striving for a live, band-like feel that harked back to the days of Before the Dawn Heals Us and emphasized the interplay of synths and guitars. The album arrived in March 2023, and M83 spent much of the year touring the world in support of it.