After leaving the seminal New York no wave outfit Teenage Jesus and the Jerks, poet/actress/vocalist Lydia Lunch (b. Lydia Koch) embarked on a solo career marked by frequent collaborations and band changes, plus an attitude of confrontational nihilism expressed in both her sound and her often violent and/or sexually oriented subject matter. Upon leaving Teenage Jesus, Lunch first formed Beirut Slump, but departed after one single. Her solo debut, 1980's Queen of Siam, proved to be one of her most acclaimed efforts, as was her next band, the funk-inflected 8 Eyed Spy. However, that band broke up due to the death of bassist George Scott, and Lunch went back out on her own.
After 1982's 13.13, which featured former members of the Weirdos, Lunch began a rash of collaborations, working with the Birthday Party on the EP The Agony Is the Ecstasy, as well as Einstürzende Neubauten, Die Haut, Sort Sol, Swans' Michael Gira, and members of Sonic Youth. Lunch founded her own Widowspeak label in 1985, immediately delving into spoken word with the EP The Uncensored Lydia Lunch and reissuing much of her back catalog, including a two-CD retrospective, Hysterie, in 1986. Her next collaboration was the first of several with Jim "Foetus" Thirlwell, who remixed a shelved project with Birthday Party members from 1982-1983; it was issued as Honeymoon in Red in 1987. The two also released the Stinkfist EP under Thirlwell's Clint Ruin alias in 1989. That same year, Lunch teamed with Sonic Youth bassist Kim Gordon in Harry Crews, a one-off, all-female noise rock band, for the LP Naked in Garden Hills. Aside from an EP with ex-Birthday Party guitarist Rowland S. Howard in 1991, Shotgun Wedding, plus her acting career in underground films, Lunch concentrated on the spoken word arena into the '90s; a three-CD retrospective of this aspect of her career, Crimes Against Nature, was issued in 1993, and Lunch continued her activities throughout the decade.
During the first decade of the 2000s, she switched primarily between spoken word and music -- though she continued to publish her writing and, occasionally, acted -- evidently as inspired and active as she was during the first years of her career. Though a confusing number of anthologies and reissues were released during this time, Lunch continued to produce a large volume of new material, highlighted by The Devil's Racetrack (2000), Memory and Madness (co-credited to Gallon Drunk's Terry Edwards, 2003), Willing Victim (2005), and Touch My Evil (with Anubian Lights, 2006).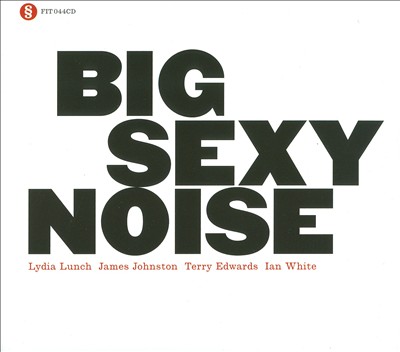 In 2007, Lunch and Omar-Rodriguez Lopez collaborated on a self-titled mini-album, physically issued by the Netherlands' Willie Anderson Recordings imprint and digitally released by the guitarist's label. It was followed by the limited-edition issue of Amnesia by Contemporanea in 2009. She also recorded Big Sexy Noise in a trio with Gallon Drunk's James Johnston and Ian White that year; it was released by Cherry Red and followed by a European and Australian tour. Twist of Fate, a live collaboration with sound artist Philippe Petit from a concert in Berlin, was released in 2010 and also featured a film of the show. Lunch continued to perform at museums and theaters internationally as well as taking photographs, which have been exhibited globally.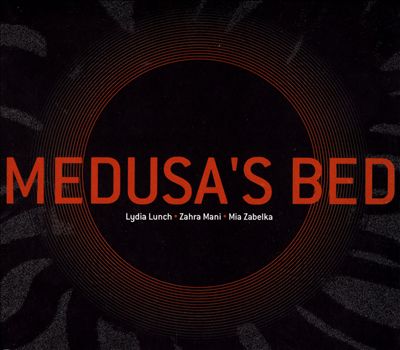 The year 2013 proved to be prolific for Lunch. Her live band offering Retro Virus (her backing trio included guitarist Weasel Walter, drummer Bob Bert, and bassist Algis Kyzis) was issued by Interbang, and followed by a double album with Petit entitled Taste Our Voodoo and an experimental trio set entitled Medusa's Bed with Zahra Mani and Mia Zabelka. In November, Lunch performed a new work, Dust & Shadows, in collaboration with videographer Elise Passavant as part of the Louisville Museum's 21st century exhibition Aftermath: Witnessing War, Countenancing Compassion.
In June of 2014, Lunch and guitarist Cypress Grove delivered a set of gothic Americana love songs called A Fistful of Desert Blues. The pair reteamed for a split album with doomy European folk outfit Spiritual Front on the album Twin Horses, which was released in early 2015. Lunch released two albums in 2016. My Lover the Killer was a collaboration with French musician Marc Hurtado, released by the Spanish indie label Munster Records, and Brutal Measures, a live-in-the-studio effort with Lunch accompanied by Weasel Walter on drums and electronics; it was released via Lunch's own Widowspeak label. In 2017, she paired again with Grove for the eclectic covers album Under the Covers.