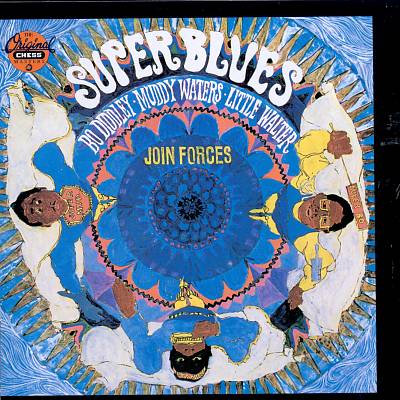 The most influential and formally innovative harmonica player in post-war blues, Little Walter radically changed the way most artists approached the blues harp. He wasn't the first to amplify his instrument, but the way he used a microphone and amp along with it dramatically changed the sound and impact of the harp, giving it force along with volume, and practically every electric blues act learned from his work -- what Jimi Hendrix did for electric guitar, Little Walter did for the blues harp. For all his talent and importance, Little Walter never released an album as a bandleader, recorded as a sideman almost as often as a headliner, and died just a year after his collaboration with Bo Diddley and Muddy Waters, Super Blues, was released. But 1997's His Best is a superb single-disc overview, and The Complete Chess Masters: 1950-1967 is a thorough summation of his most important work.
Marion Walter Jacobs, aka Little Walter, was born in Marksville, Louisiana. While not all sources agree on the year of his birth, it's most widely believed he was born on May 1, 1930, though some records suggest he could have been born as early as 1923; it has been speculated that Walter may have falsified some documents in order to work when he was underage. He grew up in Rapides Parish in Central Louisiana, and began playing the guitar and harmonica at a young age. Walter quit school after finishing grade school and hit the road, working odd jobs and playing for tips on the street throughout the South. Sitting in with artists such as Sonny Boy Williamson (aka Rice Miller), Honeyboy Edwards, and Sunnyland Slim helped the young man learn his craft, and in 1946, he relocated to Chicago and began using the stage name Little Walter. His first gigs in town were as a guitarist, backing Floyd Jones, but his skills as a harmonica player made themselves known, and he cut his first record as Little Walter J. for Ora Nelle Records in 1947, "I Just Keep Loving Her" b/w "Ora-Nelle Blues." In 1948, Walter joined Muddy Waters' band, and began appearing on his recording sessions for Chess Records in 1950. However, Walter found it hard for his harmonica to be heard over the guitars and drums in Muddy's band, and was searching for a way to compete with their sound. He found a ham radio microphone that had an egg-like shape, and began using it in tandem with a guitar amplifier, or through the public address system at the venues where they played. The microphone's mid-range added to the punch of the harp's sound, and by pushing the amplifier's capabilities into distortion, he gave the instrument a powerful, otherworldly sound that was a complement for the full-bodied effect of Walter's style. It's believed Little Walter was the first musician who deliberately used electronic distortion as part of his music.
When Walter's amplified harp made its debut on Waters' 1952 single "Country Boy," it immediately created a sensation, and Leonard Chess was impressed enough that he convinced Waters to keep recording with Walter even after the harmonica player struck out on his own. In 1952, Walter cut a solo single for Chess' Checker subsidiary, "Juke," and it was an immediate success, reaching the top of the Rhythm & Blues singles charts and staying there for eight weeks. Before long, Walter was one of the biggest stars in the blues and the biggest-selling act on the Chess/Checker roster, scoring 14 Top Ten R&B hits between 1952 and 1958, two of which ("Juke" and "My Babe") peaked at number one. Walter hit the road with his own band, initially working with a group called the Aces, who had previously backed another important Chicago blues harp master, Junior Wells. A number of leading Chicago blues artists worked in Walter's band, including Robert "Junior" Lockwood and Odie Payne, while the sax players who played with him included Ray Charles and a young Albert Ayler. When he wasn't busy with his own projects, Walter was a sought-after sideman in the studio, sitting in with many of Chess' important artists (including Bo Diddley, Johnny Shines, Jimmy Rogers, and Memphis Minnie) and sometimes backing other Chicago blues heavyweights, such as Otis Rush and Robert Nighthawk. Walter was enjoying a level of success uncommon for a blues artist in the '50s, but he had a violent temper exacerbated by alcoholism, which led to frequent altercations, problems with the police, and a steady drop in his reliability. In 1956, his run of hits started to go dry, and his last song to make the R&B chart, "Everything Gonna Be Alright," topped out at a disappointing number 25.
As Walter's fortunes faded, he recorded infrequently, and his live engagements became less prestigious, though he was able to book a tour of Europe and the United Kingdom in 1964. In 1967, Walter was recruited to join the American Folk Blues Festival, a package tour of American blues talent that annually appeared in Europe; he shared the bill with Koko Taylor, Skip James, Hound Dog Taylor, Bukka White, and Sonny Terry & Brownie McGhee. As blues-oriented rock bands began citing legendary Chicago blues artists as important influences, Chess started making albums taking advantage of the reputation of their watershed artists, and in 1967, they arranged for Muddy Waters and Bo Diddley to cut an LP together, with Little Walter included in the sessions. Walter was given billing alongside Waters and Diddley, and 1967's Super Blues was the only album he would release in his lifetime. Walter was in failing health when the sessions were recorded, and in February 1968, between sets at a club on Chicago's South Side, he got in a fist fight. While the altercation itself was relatively minor, Walter's fragile system wasn't able to bounce back, and after making his way to his girlfriend's apartment, he died on the morning of February 15, 1968. He was only 37 years old.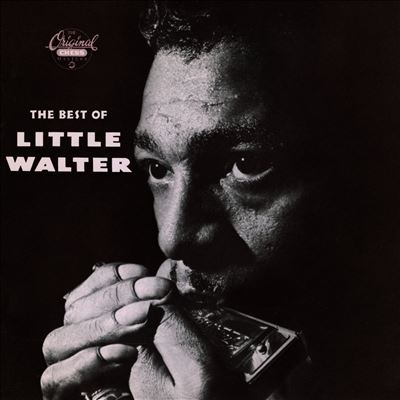 While Little Walter died before the rise of the rock ballroom circuit in the late '60s, when many venerable blues acts found new audiences and more profitable avenues for touring, the strength of his music and his powerful influence guaranteed he wouldn't be forgotten. The single "Juke" was enshrined at the Blues Hall of Fame in 1986, and the compilation The Best of Little Walter followed in 1991. "Juke" was honored by the Grammy Hall of Fame in 2008, the same year Walter was inducted into the Rock & Roll Hall of Fame. The box set The Complete Chess Masters: 1950-1967 won the Grammy Award for Best Historical Album in 2009, and in a 2010 Rolling Stone feature on the 500 Greatest Albums of All Time, The Best of Little Walter made the list at number 198. Decades after his passing, Little Walter's daughter, Marion Diaz Reacco, created the Little Walter Foundation, an organization to honor his life, legacy, and music.