Singer Jimmy Scott (aka Little Jimmy Scott) had an unusual career conditioned by his physical limitations and record company machinations that sometimes prevented him from being heard, but he mounted a major comeback late in life. He was born one of ten children to Arthur and Justine Scott in Cleveland, Ohio, on July 17, 1925, and he first sang in church. His mother was killed in a car accident when he was 13, leaving him to be raised by foster parents. He suffered from a rare hereditary condition called Kallmann's Syndrome that prevented him from experiencing puberty, such that he stopped growing when he was less than five feet tall and his voice never changed from a boy soprano's.
He began singing professionally during the 1940s, touring in tent shows. In 1948, he joined Lionel Hampton's band, and he made his recording debut in with Hampton for Decca Records in January 1950. One of the songs from those sessions, "Everybody's Somebody's Fool," entered the R&B charts in October 1950 and became a Top Ten hit. Scott left Hampton in 1951 and went solo. An appearance with Paul Gayten's band at Rip's Playhouse in New Orleans that year was recorded by Regal Records, but went unissued for 40 years until Specialty Records released it in 1991 as Regal Records Live in New Orleans From 1951 to 1955, Scott recorded singles for Royal Roost, Coral, and Roost Records.
Then, in 1955, he moved to Savoy Records, which issued his first LP, Very Truly Yours, that year. In 1957, he switched to King Records for a series of singles, but in 1959 he returned to Savoy, which issued his second LP, The Fabulous Little Jimmy Scott, in 1960. In 1962, he signed to Ray Charles' Tangerine label and recorded his third album, Falling in Love Is Wonderful, but it had to be withdrawn shortly after its release when Savoy claimed he was still under contract there. This debacle led Scott to leave the music business (he eventually took a job as a shipping clerk at the Sheraton Hotel in Cleveland). In 1969, he recorded his fourth album, The Source, for Atlantic Records, and in 1975, he returned to Savoy for his fifth LP, Can't We Begin Again. But neither effort achieved commercial success, and he continued to work outside music.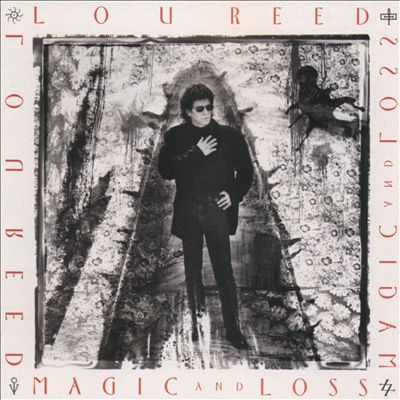 Scott began performing in clubs again in 1985. In 1990, backed by the Jazz Expressions, he returned to the recording studio for J's Way Records. One of his longtime supporters was songwriter Doc Pomus, and when Pomus died on March 14, 1991, the by-now 65-year-old Scott sang at his funeral. The performance was heard by Seymour Stein, the head of Warner Bros. Records-distributed label Sire Records, who signed Scott to a contract. This led to a major comeback. In June 1991, Scott (billed as James V. Scott) appeared in an episode of director David Lynch's offbeat television series Twin Peaks. (Scott later appeared in the films Scotch and Milk [1998] and Chelsea Walls [2001].) He sang on Lou Reed's Sire album Magic and Loss, released in January 1992.
His own new album, All the Way (the first on which he was billed simply as Jimmy Scott), was released by Sire/Blue Horizon/Warner Bros. later in 1992 and reached number four on Billboard's jazz album chart, also earning a Grammy nomination for Best Jazz Vocal Performance. The same year, he sang on the soundtracks for the films Twin Peaks: Fire Walk with Me and Glengarry Glen Ross. In 1993, Rhino Records delved into the Atlantic Records archives to assemble Lost and Found, containing some unreleased material from sessions in 1972; the album reached number 14 in the jazz charts. Scott's next album of new material, Dream, was released by Sire/Blue Horizon/Warner Bros. in 1994 and reached number eight in the jazz charts. Heaven, an album of gospel and spiritual songs, appeared in 1996 and reached number 19 in the jazz charts.
That concluded Scott's Warner Bros. contract, but he recorded Holding Back the Years for the Artists Only! label in 1998, and it reached number 14 in the jazz charts. In 2000, he moved to Milestone Records, and Mood Indigo reached number 17 in the jazz charts. Despite passing his 75th birthday, he continued to record frequently, releasing Over the Rainbow in 2001, But Beautiful in 2002, and Moon Glow in 2003. All of Me: Live in Tokyo appeared in 2004. Savoy Jazz issued All or Nothing at All in 2005. Jimmy Scott died in June 2014 at his home in Las Vegas, Nevada; he was 88 years old.