One of the chief creative forces of Fleetwood Mac during their popular peak in the 1970s and '80s, Lindsey Buckingham is a distinctive guitarist and singer/songwriter who developed an idiosyncratic blend of pop, folk, and rock. His sonic signatures of fleet finger-picked guitar, candied harmonies, and intricate productions propelled Fleetwood Mac, Rumours, and Tusk to the top of the charts and they also flourished on the music he made outside of the band. Buckingham launched his solo career in 1981 with Law and Order, an album that generated the lush Top Ten hit "Trouble," and he'd return to it whenever he was on the outs with Fleetwood Mac. His first break from the band came after the 1987 release of Tango in the Night, making his 1992 album Out of the Cradle something of a second debut, presenting Buckingham removed from the confines of Mac. He'd reunite with Fleetwood Mac in the late '90s and for the next two decades, he'd maintain regular solo projects alongside Mac tours, a situation that remained status quo until 2018 when he left the group under acrimonious circumstances. Buckingham rallied, releasing an eponymous album in 2021 that played into all the musical strengths he'd demonstrated both within and without Fleetwood Mac.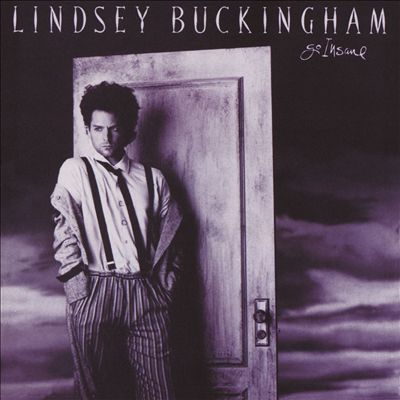 Before he joined Fleetwood Mac, Buckingham was sketching out his brand of Brian Wilson-influenced pop with Stevie Nicks in the folky duo Buckingham Nicks. Mick Fleetwood invited the duo to join his band in late 1974. After Buckingham accepted, the band's pop tendencies flowered under his direction. Not only did he provide the group with some brilliant, surprisingly dark pop songs, he sharpened the other members' songs with his production, arrangements, and breath-taking guitar playing. Buckingham left the band after its 1987 album, Tango in the Night, to concentrate on his solo recordings, work that had thus far included 1981's Law and Order and 1984's Go Insane. Out of the Cradle arrived in 1992, followed by the slow but ultimately rewarding reunion of Fleetwood Mac in the late '90s. Buckingham then released Under the Skin in 2006.
While Buckingham's solo albums are deceptively simple and calm on the surface, there are complex arrangements and emotions beneath the smooth production. None of them has sold anything approaching the level of Rumours -- or even Tango in the Night -- yet they are rich, layered pop albums; his first solo record, Law and Order, had a hit single with "Trouble," while his contribution to National Lampoon's Vacation, the infectious "Holiday Road," has become a cult classic. A two-disc (one audio disc and one video disc) concert album, Live at the Bass Performance Hall, was released in 2008. Buckingham left the Reprise label in 2009, and began recording a follow-up album on his own. Seeds We Sow was released on his own imprint, Mind Kit Records (through Fontana), in September of 2011.
Buckingham spent the next few years touring with Fleetwood Mac and preparing to record a new studio album. Christine McVie officially rejoined the band in 2014. She and Buckingham assembled at Village Recorder's Studio D in Los Angeles (the same room where Tusk was cut) in order to reestablish creative chemistry. It worked. After returning to England, an inspired McVie began sending Buckingham demos and song snippets. They re-engaged in the recording process with John McVie and Mick Fleetwood for a new Fleetwood Mac studio album -- Nicks added her parts later. The quartet cut eight songs before breaking off to rehearse for the band's upcoming On with the Show tour, which began that fall and lasted an entire year. When Nicks decided to tour her own material in 2016 rather than reconvene with Fleetwood Mac in the studio, McVie, Buckingham, Fleetwood, and John McVie went back in to finish the record they'd begun. The finished project, titled Lindsey Buckingham/Christine McVie, was issued in June 2017.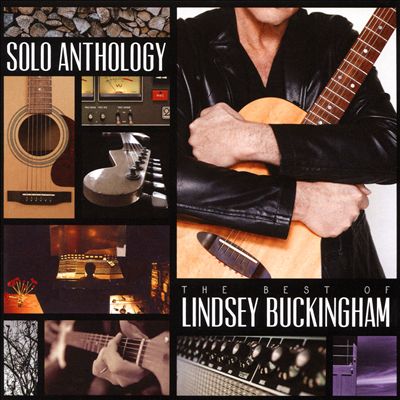 Following the supporting tour for the album, Buckingham was dismissed from Fleetwood Mac at the start of 2018; he was replaced by Neil Finn and Mike Campbell. He rallied and released the compilation Solo Anthology: The Best of Lindsey Buckingham in October 2018, supporting the record with a tour.
Buckingham had emergency open-heart surgery in February 2019; during the procedure, he sustained some vocal cord damage which ultimately healed. His recovery and the COVID-19 pandemic delayed the release of his seventh studio album, Lindsey Buckingham, until September 2021. He supported the release of the album with a solo tour.