The most original rock bassist to come along in the '90s was unquestionably Primus' Les Claypool. With his oddball sense of humor and funky playing, Claypool took his varied musical influences and created an invigorating and completely inventive style. The Les Claypool story begins on September 29, 1963, when he was born in Richmond, CA. As a teenager, Claypool met fellow student Kirk Hammett (yes, the Kirk Hammett of Metallica fame), who turned him on to such rock acts as Jimi Hendrix, Cream, and Led Zeppelin. It was around this time that Claypool took up the bass, influenced by the likes of Rush's Geddy Lee, Yes' Chris Squire, and Paul McCartney. Although Hammett asked Claypool to join a band he was in, he opted for another group in his high school, progressive metallists Blind Illusion, while broadening his musical horizons by playing in jazz and swing bands. Upon discovering such fusion and funk bass greats as Stanley Clarke and Larry Graham around this time, Claypool began incorporating "slapping" into his playing technique.
After graduation, Claypool played in a local cover band, the Tommy Crank Band, which specialized in blues, R&B, funk, and mainstream rock hits. Playing several sets a night almost every night of the week, he sharpened up his improv skills, and after a short while, there wasn't a musical style that he couldn't pull off convincingly. It was while with Tommy Crank that Claypool bought his first Carl Thompson piccolo bass (after seeing Stanley Clarke play one), an instrument that would become his trademark. It was around this time (early to mid-'80s) that Claypool began demoing his own original compositions, which would become the impetus for Primus. Originally called Primate, Primus consisted of guitarist Todd Huth and drummer Jay Lane in addition to Claypool, who also contributed vocals (in a strange sing-speak style, almost akin to a narrator) in addition to bass. Although the trio instantly created an underground following in the San Francisco area, Primus was put on hold when Huth left and Claypool returned to Blind Illusion (whose sound now resembled a thrash metal band), and appeared on the group's lone album, The Sane Asylum, on Combat Records.
His return to Blind Illusion didn't last long, but he met a kindred musical spirit in BI's guitarist, Larry LaLonde. By 1989, a new Primus lineup was formed -- Claypool, LaLonde, and new drummer Tim "Herb" Alexander -- and not long afterward, their first album was issued, the live set Suck on This. The album caused such a buzz with college radio that the independent label Caroline signed the group, resulting in the reissue of their debut and their sophomore effort, 1990's Frizzle Fry, while the trio toured with such bands as Jane's Addiction and 24-7 Spyz. 1991 proved to be an even better year for the group, as their major-label debut (for Interscope), Sailing the Seas of Cheese, reached gold status a year after its release, as the trio opened for such varied artists as Public Enemy, Anthrax, U2, Fishbone, and Rush.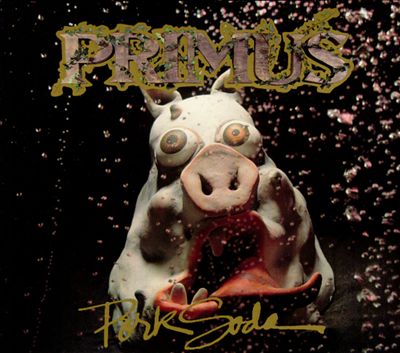 Primus scored a surprise Top Ten hit with 1993's Pork Soda (and subsequent headlining spot on that year's Lollapalooza festival tour), solidifying the band's status as quirk rock's undisputed kings, as more hit releases followed throughout the decade and new millennium: Tales from the Punchbowl, The Brown Album, Rhinoplasty, and Antipop, as well as the theme song to TV's South Park (Claypool also tried his hand at directing the band's videos). In addition to his Primus duties, Claypool has always had time for side projects -- Sausage (a reunion of the original Primus lineup), Les Claypool and the Holy Mackerel (Highball with the Devil), the Frog Brigade (Live Frogs, Purple Onion), Oysterhead, and The Claypool Lennon Delirium (a duo formed with Sean Lennon) -- as well as guesting on albums by other artists (Buckethead, Jerry Cantrell, Victor, Limp Bizkit, Tom Waits, Rob Wasserman). He released Of Whales and Woe in 2006, the first project solely credited to the man himself. In 2012, Claypool teamed up with guitarist Bryan Kehoe to form Les Claypool's Duo De Twang, with the pair releasing an album of twangified originals and covers, Four Foot Shack, which was released early in 2014.