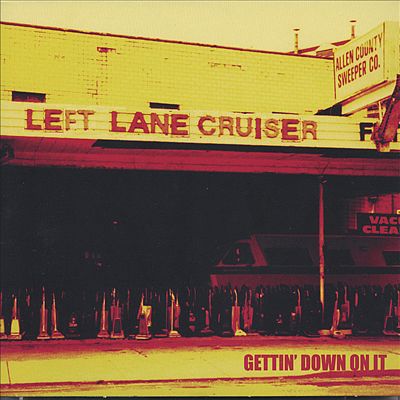 Specializing in a raw hillbilly punk-blues style that roars like a tweaking modal chain saw, Left Lane Cruiser is a band led by slide guitarist Frederick "Joe" Evans IV. Their music has the swampy feel of North Mississippi hill country blues à la Junior Kimbrough and R.L. Burnside, with a good dose of snarling garage punk tossed into the mix. While the band would sometimes expand into a trio, they record the bulk of their work as a two-piece, and the tough, funky roar of their music arrives fully formed on their 2006 debut Gettin' Down on It. Left Lane Cruiser stay true to their sledgehammer take on garage-infused blues, even when they partnered with James Leg on 2012's Painkillers, added an electric skateboard on 2015's Dirty Spliff Blues, or brought in a keyboard player for 2017's Claw Machine Wizard.
Left Lane Cruiser came out of Fort Wayne, Indiana, formed in 2004 by Freddie J. Evans on guitar and Brenn Beck on drums. A self-released album, Gettin' Down on It, was released on the group's own Hillgrass Bluebilly Records in 2006, and the following year they signed to Alive Naturalsound Records. Bring Yo' Ass to the Table appeared from the imprint in 2008, followed by All You Can Eat in 2009 and Junkyard Speed Ball in 2011; when not in the studio, the band can usually be found on the road, touring constantly to spread the word. Teaming with James Leg (keyboardist with Black Diamond Heavies), the band released Painkillers in 2012, which also featured guest spots from bassist Jim Diamond and blues harpist Harmonica Shah. Rock Them Back to Hell! followed in 2013.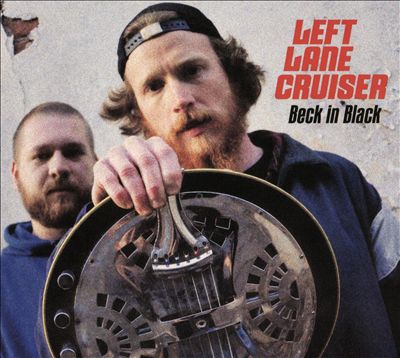 The release of 2015's Dirty Spliff Blues saw Left Lane Cruiser going through some lineup changes; Brenn Beck left the group and Pete Dio stepped in as their drummer, while the group also expanded into a trio with the addition of Joe Bent, who played bass and an electrified skateboard. In 2016, the band released the collection Beck in Black, which featured eight fan favorites along with six previously unreleased tracks from Brenn Beck's time with the group. Left Lane Cruiser were down to the duo of Evans and Dio when they released 2017's Claw Machine Wizard following the departure of Joe Bent, while guest keyboardist Jason Davis appeared on the album. Davis was back on board for 2019's Shake and Bake, a set full of stories of life on the road.