LeAnn Rimes made an audacious debut at the age of 13 by taking "Blue," a honky tonk ballad closing in on its 30th birthday, to Billboard's Country Top Ten in 1996. "Blue" conjured the ghost of Patsy Cline, a comparison Rimes quickly shook off by concentrating on contemporary pop material. Many of her early smashes were power ballads that performed better on the pop charts than country: the Diane Warren-written "How Do I Live" went to number two in 1997, while "Looking Through Your Eyes" made it to 18 the following year. "Can't Fight the Moonlight," the theme song from the 2000 dancing bartender movie Coyote Ugly, gave Rimes her last big pop hit, but it also laid the groundwork for an eventual embrace of dance music that would wind up giving her a pair of club hits from her 2016 album Remnants. During the decade that separated "Can't Fight the Moonlight" and Remnants, Rimes dabbled in pop, but she remained anchored in country music, regularly placing on Billboard's Country Top 40 and occasionally landing a big hit, as she did in 2005 when the This Woman album generated three Top Ten singles: "Nothin' 'Bout Love Makes Sense," "Probably Wouldn't Be This Way," and "Something's Gotta Give." Rimes also pursued an active career in film and television, starring in the 2018 seasonal film It's Christmas, Eve and emerging victorious on the fourth season of the singing competition The Masked Singer, which aired in late 2020. Her win helped set the stage for the 2022 release of God's Work, her first secular album since 2016.
Born in Jackson, Mississippi, but raised in Garland, Texas, Rimes (born August 28, 1982) began singing as a child, performing at local talent contests. At the age of 11, she released her first album on an independent label called Nor Va Jak. That same year, Bill Mack, a Dallas disc jockey and record promoter, met Rimes and, impressed by her talents, he took her under his wing and began cultivating a plan to break her into the mainstream. The cornerstone of Mack's plan was a song called "Blue," which he had written in the '60s. Mack claimed that he had written the tune for Cline, but she had died before she was able to record the song.
Throughout 1995, Rimes' career continued to gain momentum, as she performed more than 100 concerts and appeared on television shows across Texas. After Mack arranged a recording contract for Rimes with Curb Records, the label sent out a press release with the single of "Blue" that claimed the DJ had been waiting over 30 years to find the right vocalist to sing it. The story was an exaggeration: "Blue" had been recorded by no less than three different artists, including Bill Mack and Kenny Roberts, who both released versions on Starday in the '60s, and in 1993, Kathryn Pitt released the record as a single in her native Australia. Nevertheless, the story was repeated throughout the country and mainstream music press, adding to the growing myth that Rimes was the successor to Cline's tradition. "Blue" and its accompanying album of the same name became major hits in the summer of 1996.
Blue debuted at number three on the pop charts, selling over 123,000 copies within its first week of release -- one of the largest figures to date in the history of the SoundScan tracking system. Rimes was nominated for the Country Music Association Horizon award and the CMA Best Country Singer, becoming the youngest singer in the history of the CMA awards to receive a nomination; she won neither award. After two quickie 1997 releases -- Unchained Melody: The Early Years and You Light Up My Life: Inspirational Songs -- she issued her second proper LP, Sittin' on Top of the World, in 1998. Her self-titled third album followed a year later, and I Need You appeared in early 2001. The next year, Rimes emerged with a sexy flair for the pop-oriented Twisted Angel, but returned to contemporary country in 2005 with This Woman. Her 2006 effort, Whatever We Wanna, found her going back to pop and was released exclusively in Europe. In 2007, she kicked off the Evan Almighty soundtrack with the gospel rave-up "Ready for a Miracle," appeared on Hal Ketchum's single "In Front of the Alamo," and began promoting her next album, Family, with the single "Nothing Better to Do."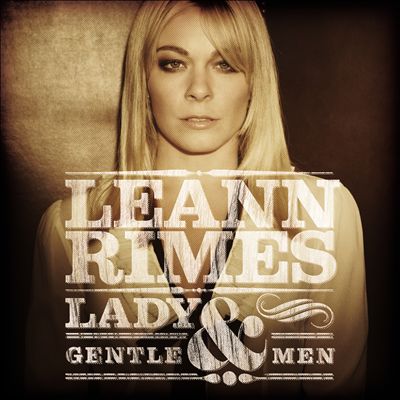 Rimes spent 2008 on tour with Kenny Chesney, then returned in 2011 with the Vince Gill and Darrell Brown-produced Lady & Gentlemen, a collection of classic country tunes reinterpreted from a female perspective. Over the next few years, Rimes continued to work on Spitfire, the album that would conclude her contract with Curb. It was originally promised for 2012 but was pushed back to 2013, eventually surfacing on digital services in May and then released physically in June. Spitfire debuted (and peaked) at 36 on the Billboard charts and spawned no hits.
In 2014, Rimes announced that she would release a series of seasonal holiday EPs over the next three years, beginning with 2014's One Christmas. Within a year, the holiday EP project turned into a standard full-length holiday LP, with Today Is Christmas appearing in the fall of 2015. During October 2016, Rimes released Remnants in the U.K.; the album appeared in the U.S. in February 2017. A 2018 EP called Re-Imagined offered new interpretations of previously released Rimes tracks including a duet with Stevie Nicks on the song "Borrowed." Later that year, she starred in and provided the soundtrack for the holiday movie It's Christmas, Eve.
Rimes explored her spiritual side on 2020's CHANT: The Human & the Holy, a record inspired by her personal mantras and interior journeys. Early in 2021, she collaborated with Aloe Blacc on "I Do," the first single from her album God's Work. The record also featured cameos by Robert Randolph, Ben Harper, Sheila E., and Mickey Guyton, with the latter appearing on two cuts. God's Work appeared in September 2022.