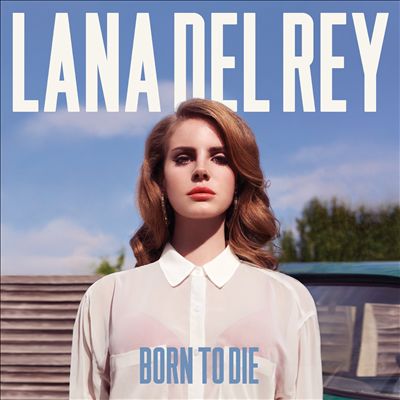 Lana Del Rey envisioned a Southern California dream world constructed out of sad girls and bad boys, manufactured melancholy, and genuine glamour, and then she came to embody this fantasy. It was a stylized noir-pop vibe she conjured from the start on her 2012 debut album, Born to Die. Following a hit remix of her single "Summertime Sadness," she steadily gained not only popularity but respect; her second LP, 2014's Ultraviolence, received positive reviews that accompanied its sales, and her imitators (of which there were many) became merely an alluring accessory. With subsequent albums like 2019's Grammy-nominated Norman Fucking Rockwell!, 2021's Blue Banisters, and 2023's Did you know that there's a tunnel under Ocean Blvd, Del Rey grew more and more into the ideal she intended to be: a damaged torch singer designed as the tragic romantic icon for her age.
Lana Del Rey's journey to this stardom was a long, steady climb. Born Elizabeth Woolridge Grant in New York City to a pair of wealthy parents, she was raised in Lake Placid, not starting to pursue music until she was out of high school and living with her aunt and uncle on Long Island. Her uncle taught her how to play guitar, and soon she was writing songs and playing New York clubs, sometimes under the name Lizzy Grant. While she attended Fordham University, she continued to play music, and she started getting serious around 2005. In April of that year, a CD of originals was registered under her birth name with the U.S. Copyright Office and recorded elsewhere, finishing up an unreleased folky album called Sirens under the name May Jailer.
Reverting to the name Lizzy Grant, she signed with 5 Points Records in 2006, recording an EP called Kill Kill with producer David Kahne, who would prove to be her first pivotal collaborator. Kill Kill appeared digitally in 2008, and over the next two years, Grant became Lana Del Rey, digitally releasing a full self-titled album under that name in 2010. Not long after its release, she teamed with managers Ben Mawson and Ed Millett, who helped her separate from 5 Points (rights to her recordings reverted back to her), and she moved to England, where she began crafting the Lana Del Rey persona.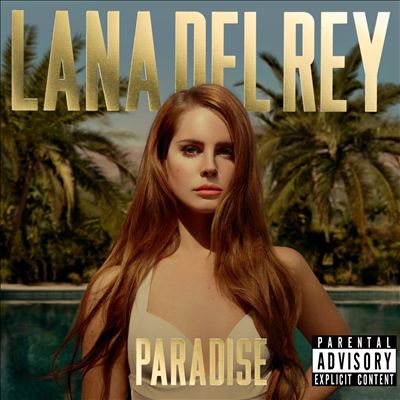 The first unveiling of Lana Del Rey arrived in 2011 via YouTube videos that quickly became a viral sensation, led by the moody, murky "Video Games" and followed by "Blue Jeans." Much of her success was limited to the Internet, but it soon started to spill over into U.K. pop culture. By the fall of that year, she released "Video Games" on Stranger Records, an independent division of Interscope/Polydor in the U.K., and she won the Next Big Thing trophy at the Q Awards. Del Rey's full-fledged debut album, Born to Die, appeared to considerable anticipation in January 2012. Greeted by mixed reviews, Born to Die's launch also suffered a setback after Del Rey's halting appearance on Saturday Night Live on in January 2012, but that apparent stumble ultimately had the effect of raising her profile, and soon Born to Die became a steady seller. That November, Del Rey released the Paradise EP -- at eight tracks and 33 minutes, it was essentially a mini-LP; some pressings bundled Paradise with Born to Die -- which, supported by the single "Ride," charted at ten in the U.S.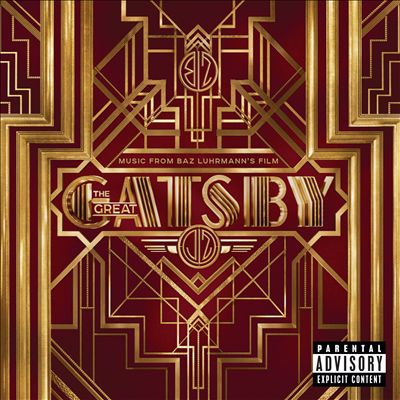 Throughout 2013, various singles and videos surfaced -- these included a cover of Leonard Cohen's "Chelsea Hotel #2," as well as a cover of Lee Hazlewood's "Summer Wine" performed with her then-boyfriend, Barrie-James O'Neill -- but her biggest release of the year was the new song "Young and Beautiful," penned for Baz Luhrmann's adaptation of The Great Gatsby. Ultimately, this single was overshadowed by Cedric Gervais' remix of Born to Die's "Summertime Sadness," a remix that turned the song into her first Top Ten hit in the U.S. At the end of 2013, Del Rey released a short film called Tropico, which was accompanied by an EP of the same name. All of these releases -- including a cover of the Disney standard "Once Upon a Dream" for the Disney film Maleficent -- kept Del Rey in the spotlight as she worked on her second album.
Del Rey hired Dan Auerbach, the leader of Ohio blues-rockers the Black Keys, to produce the majority of Ultraviolence, the sophomore set that appeared in June 2014, preceded by the singles "West Coast," "Shades of Cool," "Ultraviolence," and "Brooklyn Baby." The album found a more receptive initial audience than Born to Die: not only were the reviews positive, but so were the sales, with the LP debuting at number one in both the U.S. and the U.K. Ultimately, Ultraviolence didn't generate hits as big as Born to Die, but it performed the crucial task of elevating Del Rey's critical reputation, illustrated by her selection to sing the title song for Tim Burton's 2014 bid for an Oscar, Big Eyes.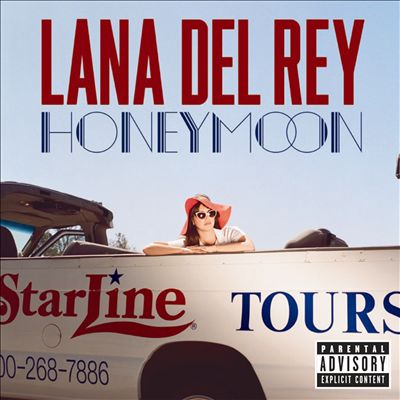 Del Rey wasted no time following Ultraviolence. In early 2015, she worked on a third full-length album, and she co-headlined a summer tour with Courtney Love. Preceded by the singles "High by the Beach" and "Terrence Loves You," the album, titled Honeymoon, saw release that September. It topped the charts in a handful of countries, peaking at number two on the Billboard 200. In addition to touring in support of Honeymoon, she contributed vocals to the Weeknd's chart-topping third LP, Starboy, and began recording for her own follow-up.
In early 2017, she released "Love," the first single from her fourth full-length effort, Lust for Life, which arrived that July. Along with debuting at number one on the Billboard 200, the record earned Del Rey her second Grammy nomination for Best Pop Vocal Album. The following year, she began rolling out singles in advance of her fifth album, Norman Fucking Rockwell!, beginning with "Mariners Apartment Complex" and "Venice Bitch." The trickle of new music continued throughout 2019 with a steady stream of new songs, some one-offs, and some album tracks. After ramping up excitement for the record with a cover of Sublime's "Doin' Time" and a two-part joint single, "Fuck It I Love You"/"The Greatest," Norman Fucking Rockwell! was released in late August 2019. It received Grammy nominations for Album of the Year as well as Song of the Year for the title track. The following year, Del Rey issued Violet Bent Backwards over the Grass, a book of poetry that also yielded a spoken word album of the same name.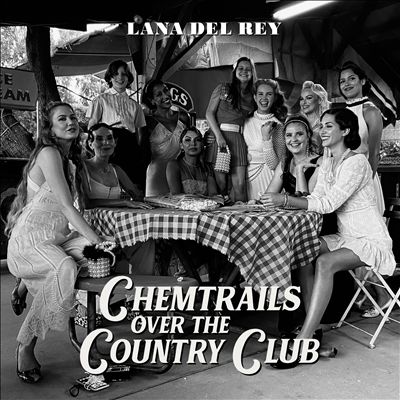 The official follow-up to Norman Fucking Rockwell!, Chemtrails over the Country Club, appeared in March 2021. Only a few months later, Del Rey released three more singles including the song "Blue Banisters" from her forthcoming album of the same name. Blue Banisters arrived in October of that year, featuring production on some songs from Kanye West and Kid Cudi producer Mike Dean. It reached eight on the Billboard 200. In December 2022, she landed in the Top 40 of the Hot Rock & Alternative Songs chart with "Did You Know That There's a Tunnel Under Ocean Blvd," the Jack Antonoff, Drew Erickson, and Zach Dawes-produced title track off her ninth album. Two more songs were issued as singles in advance of the record before its release in March 2023. In addition to contributions from the producers, Did you know that there's a tunnel under Ocean Blvd included featured appearances from Father John Misty, Jon Batiste, SYML, Riopy, Tommy Genesis, and backing on the song "Margaret" from Antonoff's band Bleachers.