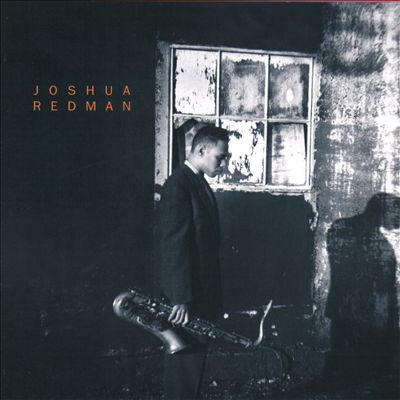 An acclaimed tenor saxophonist, Joshua Redman is a thoughtful, forward-thinking jazz artist whose robust improvisational style balances the post-bop tradition with an ear for advanced harmony and playful exploration. The son of noted saxophonist Dewey Redman, he got his big break in 1991 after winning the prestigious Thelonious Monk Institute of Jazz International Saxophone Competition. A Grammy nomination followed for his 1993 debut, Joshua Redman, and he topped the Billboard Jazz chart with his sophomore album, Wish, featuring guitarist Pat Metheny. He has remained a vital performer, collaborating with artists like Brad Mehldau, Yo-Yo Ma, and the Bad Plus. Redman also continues to explore a wide array of sounds, as on 2005's Momentum with his funk- and hip-hop-influenced Elastic Band, 2011's acoustic quartet album James Farm, and 2018's Still Dreaming, an homage to his father's work in Ornette Coleman's Old & New Dreams band. He also reunited his iconic '90s quartet featuring Brad Mehldau, Brian Blade, and Christian McBride for 2020's RoundAgain and 2022's LongGone, before making his Blue Note debut with 2023's where are we featuring vocalist Gabrielle Cavassa.
Born in Berkeley, California, in 1969, Joshua Redman grew up in a musical family as the son of respected tenor saxophonist Dewey Redman. Exposed to a wide variety of music from a young age, Joshua first started out playing clarinet before switching to tenor saxophone around age ten. Although he studied music prodigiously throughout his school years, he ultimately graduated from Harvard with a degree in social studies. He had also been accepted at Yale Law School when he decided instead to move to New York City and pursue his musical interests.
In 1991, Redman won first place in the Thelonious Monk International Jazz Competition and landed a recording contract with Warner Bros. Two years later, he made his solo debut with an eponymous effort, earning his first Grammy nomination in the process. He followed up with 1993's Wish, featuring guitarist Pat Metheny. The album reached number one on the Billboard Jazz chart. Redman then recorded and toured with Chick Corea.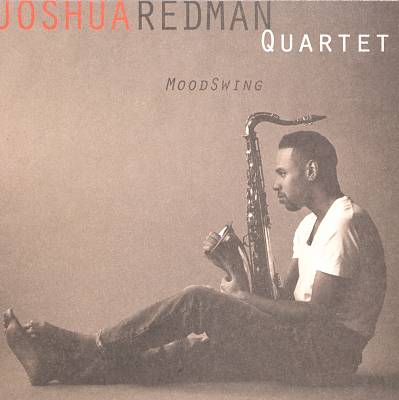 In 1994, he released MoodSwing, an album of original compositions that introduced his quartet with fellow rising jazz luminaries pianist Brad Mehldau, bassist Christian McBride, and drummer Brian Blade. The group wouldn't stick together long as each member was already in high demand. Nonetheless, Redman would continue to work closely with each of his quartet bandmates for years to come. Timeless Tales (For Changing Times) arrived in 1998 and found Redman expanding his sound, exploring a fusion of jazz, hip-hop, and dance rhythms.
In 2000, Redman debuted his second acoustic quartet with Beyond, featuring pianist Aaron Goldberg, bass player Reuben Rogers, and drummer Gregory Hutchinson. The album also featured a guest appearance by fellow saxophonist Mark Turner. The same group returned the following year with Passage of Time. Around this time, Redman happened to sit in for another saxophonist who had missed his gig at New York's Smalls nightclub, playing with keyboardist Sam Yahel and drummer Blade. Inspired by their chemistry, the trio recorded the funky 2003 Hammond organ album Yaya3.
Out of Redman's Yaya3 project grew his equally funky and genre-bending Elastic Band, also with Yahel and Blade, which he introduced on 2003's Elastic. Two years later, he moved the group to Nonesuch for Momentum. Along with Yahel and Blade, Redman expanded the ensemble, bringing on board vibraphonist Stefon Harris and guitarist Kurt Rosenwinkel, as well as several guest artists, including Red Hot Chili Peppers bassist Flea, bassist/singer Meshell Ndegéocello, and Roots drummer Questlove. Well-received, the album peaked at number eight on the Billboard Classical Albums chart and earned a Grammy nomination for Best Contemporary Jazz Album.
Redman then returned to a more acoustic post-bop setting for 2007's Grammy-nominated Back East, which found him working in various configurations with saxophonist Joe Lovano, bassist Christian McBride, drummer Ali Jackson, and others. The similarly inclined small group date Compass followed in early 2009. In 2011, Redman joined pianist Aaron Parks, bassist Matt Penman, and drummer Eric Harland for James Farm, the eponymous debut from their collective quartet. That effort was followed in quick succession by his 2013 orchestral album Walking Shadows and his 2014 concert album Trios Live, featuring tracks from two separate performances, one at N.Y.C.'s Jazz Standard and the other at Washington's Blues Alley.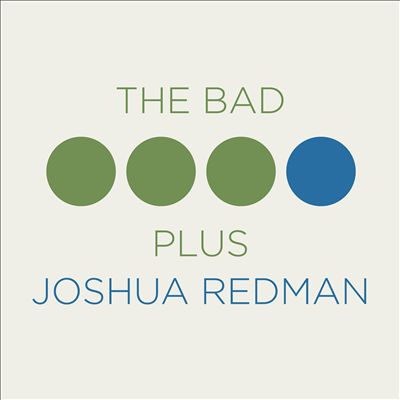 In 2015, Redman joined maverick piano trio the Bad Plus on the collaborative effort The Bad Plus Joshua Redman. The album earned him a Grammy nomination for Best Improvised Jazz Solo for his performance on "Friend or Foe." He then joined pianist Brad Mehldau for the duo album Nearness. It earned them both a Grammy nomination for Best Jazz Instrumental Album. For 2018's Still Dreaming, the saxophonist drew upon his father Dewey's work with Ornette Coleman's Old & New Dreams band of the '70s and '80s. Joining him were drummer Brian Blade, trumpeter Ron Miles, and bassist Scott Colley. A year later, Redman returned with another quartet date, Come What May, which featured his Beyond and Passage of Time band with pianist Aaron Goldberg, bassist Reuben Rogers, and drummer Gregory Hutchinson. He then joined the chamber ensemble Brooklyn Rider for 2019's Sun on Sand, which found them playing music by jazz and classical composer Patrick Zimmerli.
RoundAgain arrived in July 2020 and found the saxophonist reuniting with his original quartet from 1994's MoodSwing, featuring Brad Mehldau, Christian McBride, and Brian Blade. Following his appearance on pianist Tigran Hamasyan's Stand Art, Redman again brought together his seminal '90s quartet for 2022's LongGone. The following year, he made his Blue Note label debut with where are we. Along with vocalist Gabrielle Cavassa, the album found the saxophonist joined by drummer Blade, pianist Aaron Parks, and bassist Joe Sanders. It featured a mix of originals and standards, including a bold mash-up of Count Basie's "Goin' to Chicago" and Sufjan Stevens' "Chicago," featuring vibraphonist Joel Ross.