Among the singer/songwriters who emerged in the wake of Bob Dylan in the 1960s, none were as adventurous, incisive, or influential as Joni Mitchell. A veteran of the folk music circuit of the '60s, Mitchell first came to prominence as a songwriter, composing the '60s standards "Chelsea Morning," "The Circle Game," and "Both Sides Now." By the time Judy Collins brought the latter into the Billboard Top Ten in 1968, Joni Mitchell signed with Reprise, partially upon the advocacy of ex-Byrd David Crosby, who would wind up producing her debut, Song to a Seagull. Mitchell became part of Los Angeles' folk-rock scene, but it often seemed as if she operated on its fringes, working from a different musical and personal aesthetic, relying on a series of alternate guitar tunings and writing from a stark personal perspective. These qualities came into sharp relief when she started to produce herself on Clouds, a 1969 LP that won the Grammy for Best Folk Performance, setting the stage for her 1971 masterpiece Blue, an album that has served as the cornerstone of introspective singer/songwriter music since the '70s. Mitchell expanded her horizons quickly after she signed with Asylum for 1972's For the Roses, working with a collective of smooth L.A. studio musicians on Court and Spark, the 1974 album that turned into her commercial breakthrough thanks to the Top Ten single "Help Me" and its sequel "Free Man in Paris." From there, Mitchell embraced jazz fusion and worldbeat on such revered albums as The Hissing of Summer Lawns and Hejira. Mitchell's momentum slowed as she moved to Geffen in the early '80s, but her restlessness didn't wane, as she reckoned with new wave on 1982's Wild Things Run Fast and 1985's Dog Eat Dog. Mitchell moved back to Reprise or 1994's Turbulent Indigo, which earned her a Grammy Award for Pop Album of the Year. Her musical output slowed considerably at this point -- almost ten years separated 1998's Taming the Tiger and 2007's Shine, her last two albums of original material -- but her legacy not only loomed large, it grew as listeners and artists caught up to the innovations she pioneered throughout her career.
Born Roberta Joan Anderson in Fort McLeod, Alberta, Canada, on November 7, 1943, she was stricken with polio at the age of nine; while recovering in a children's hospital, she began her performing career by singing to the other patients. After teaching herself to play guitar with the aid of a Pete Seeger instruction book, she went off to art college and became a fixture on the folk music scene around Alberta. After relocating to Toronto, she married folksinger Chuck Mitchell in 1965, and began performing under the name Joni Mitchell.
A year later, the couple moved to Detroit, Michigan, but they separated soon after; Joni remained in the Motor City, however, and won significant press acclaim for her burgeoning songwriting skills and smoky, distinctive vocals, leading to a string of high-profile performances in New York City. There she became a cause célèbre among the media and other performers. After she signed to Reprise in 1967, David Crosby offered to produce her debut record, a self-titled acoustic effort that appeared the following year. Her songs also found great success with other singers: in 1968, Judy Collins scored a major hit with the Mitchell-penned "Both Sides Now," while Fairport Convention covered "Eastern Rain" and Tom Rush recorded "The Circle Game."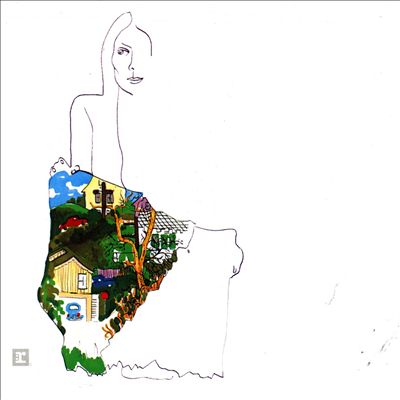 Thanks to all of the outside exposure, Mitchell began to earn a strong cult following; her 1969 sophomore effort, Clouds, reached the Top 40, while 1970's Ladies of the Canyon sold even better on the strength of the single "Big Yellow Taxi." It also included her anthemic composition "Woodstock," a major hit for Crosby, Stills, Nash & Young. Still, the commercial and critical approval awarded her landmark 1971 record Blue was unprecedented: a luminous, starkly confessional set written primarily during a European vacation, the album firmly established Mitchell as one of pop music's most remarkable and insightful talents.
Predictably, she turned away from Blue's incandescent folk with 1972's For the Roses, the first of the many major stylistic turns she would take over the course of her daring career. Backed by rock-jazz performer Tom Scott, Mitchell's music began moving into more pop-oriented territory, a change typified by the single "You Turn Me On (I'm a Radio)," her first significant hit. The follow-up, 1974's classic Court and Spark, was her most commercially successful outing; a sparkling, jazz-accented set, it reached the number two spot on the U.S. album charts and launched three hit singles -- "Help Me," "Free Man in Paris," and "Raised on Robbery."
After the 1974 live collection Miles of Aisles, Mitchell emerged in 1975 with The Hissing of Summer Lawns, a bold, almost avant-garde record that housed her increasingly complex songs in experimental, jazz-inspired settings. "The Jungle Line" introduced the rhythms of African Burundi drums, placing her far ahead of the pop world's mid-'80s fascination with world music. 1976's Hejira, recorded with Weather Report bassist Jaco Pastorius, smoothed out the music's more difficult edges while employing minimalist techniques. Mitchell later performed the album's first single, "Coyote," at the Band's Last Waltz concert that Thanksgiving.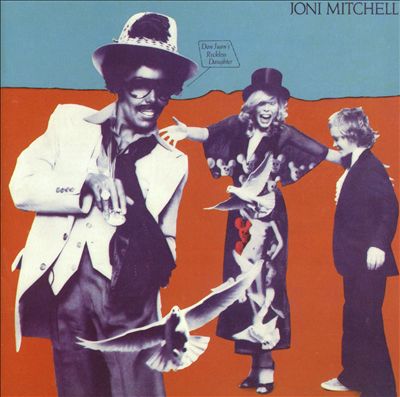 Her next effort, 1977's two-record set Don Juan's Reckless Daughter, was another ambitious move, a collection of long, largely improvisational pieces recorded with jazz players Larry Carlton and Wayne Shorter, Chaka Khan, and a battery of Latin percussionists. Shortly after the record's release, Mitchell was contacted by the legendary jazz bassist Charles Mingus, who invited her to work with him on a musical interpretation of T.S. Eliot's Four Quartets. Mingus, who was suffering from Lou Gehrig's disease, sketched out a series of melodies to which Mitchell added lyrics; however, Mingus died on January 5, 1979, before the record was completed. After Mitchell finished their collaboration on her own, she recorded the songs under the title Mingus, which was released the summer after the jazz titan's passing.
Following her second live collection, 1980's Shadows and Light, Mitchell returned to pop territory for 1982's Wild Things Run Fast. The first single, a cover of the Elvis Presley hit "(You're So Square) Baby I Don't Care," became her first chart single in eight years. Shortly after the album's release, she married bassist/sound engineer Larry Klein, who became a frequent collaborator on much of her subsequent material, including 1985's synth-driven Dog Eat Dog, co-produced by Thomas Dolby. Mitchell's move into electronics continued with 1988's Chalk Mark in a Rain Storm, featuring guests Peter Gabriel, Willie Nelson, Tom Petty, and Billy Idol.
Mitchell returned to her roots with 1991's Night Ride Home, a spare, stripped-down collection spotlighting little more than her voice and acoustic guitar. Prior to recording 1994's Turbulent Indigo, she and Klein separated, although he still co-produced the record, which was her most acclaimed work in years. In 1996, she compiled a pair of anthologies, Hits and Misses, which collected Mitchell's chart successes as well as underappreciated favorites. A new studio album, Taming the Tiger, followed in 1998. Both Sides Now, a collection of standards, followed in early 2000.
Two years later, she resurfaced with the double-disc release Travelogue. She announced in October 2002 that this would be her last album ever -- she'd grown tired of the industry. Mitchell told W magazine that she intended to retire. She also claimed she would never sign another corporate label deal, and in Rolling Stone blasted the recording industry for being "a cesspool." By the time Travelogue appeared a month later, Mitchell had simmered down and her plans to call it quits had been axed. Numerous compilations and remasters appeared between 2002 and 2006, culminating in the release of the independent Shine in 2007.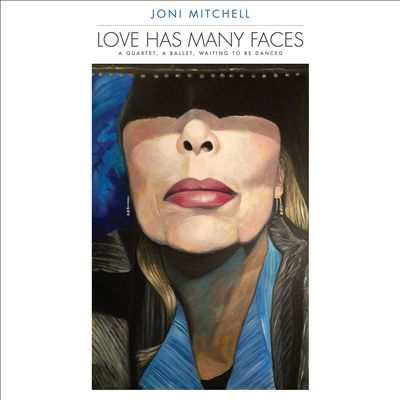 In 2014, Mitchell helped compile her first box-set anthology, Love Has Many Faces: A Quartet, A Ballet, Waiting to Be Danced, which featured remastered versions of 53 songs from her back catalog, all dealing with some aspect of love and relationships. A series of releases chronologically charting her evolution with previously unreleased recordings kicked off in October 2020 with Joni Mitchell Archives, Vol. 1: The Early Years (1963-1967). The expansive collection included dozens of songs from home demos, live shows, and radio broadcasts that hadn't been publicly shared up until that point. Exactly a year later, the archival series continued with Joni Mitchell Archives, Vol. 2: The Reprise Years (1968–1971). This volume of the series focused on the years surrounding Mitchell's first four solo albums for the Reprise label, again including a wealth of unreleased home demos and live material, along with studio outtakes from sessions for classic albums like 1969's Clouds and 1971's incomparable Blue.