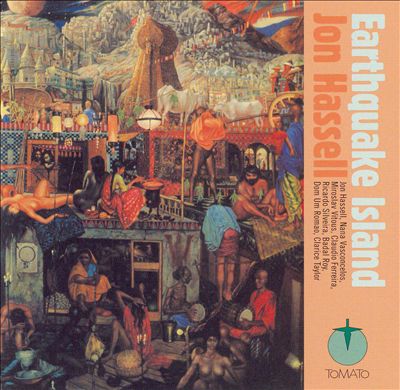 Trumpeter, composer, and arranger Jon Hassell was the originator and unrivaled master of the musical aesthetic he dubbed "Fourth World Music" -- in his own words, "a unified primitive/futuristic sound combining features of world ethnic styles with advanced electronic techniques." His seamless, edgeless, warm, and fluid meld of electronics, manipulated horn and sonic backdrops, and his relentless curiosity about global musical traditions, made him an icon among adventurous music fans. His albums, such as Earthquake Island, Fourth World: Possible Musics, Vol. 1, Dream Theory in Malaya, Fourth World, Vol. 2, City: Works of Fiction, Power Spot, and Maarifa Street: Magic Realism, Vol. 2, coincided with the development of progressive ambient and world fusion musics, but also stood on their own.
Born March 22, 1937, in Memphis, Hassell attended Rochester, New York's Eastman School of Music and Washington, D.C.'s Catholic University before studying in Europe under the legendary Karlheinz Stockhausen. After subsequent collaborations with minimalist pioneers La Monte Young and Terry Riley, Hassell mounted a number of solo pieces known collectively as the Landmusic Series; the most famous of these so-called "sound monuments" was 1969's Solid State, an electronic project that evoked the gradual erosion of sand dune formations via a tuned mass of vibrations.
Beginning in 1972, Hassell studied classical Indian music under the tutelage of Pandit Pran Nath, modifying Nath's vocal techniques to the trumpet to develop the Fourth World concept, which he introduced with 1978's Vernal Equinox. The jazz-inspired Earthquake Island appeared a year later, and in 1980 Hassell issued Fourth World, Vol. 1: Possible Musics, a collaboration with Brian Eno. (A sequel, Fourth World, Vol. 2: Dream Theory in Malaya, was quickly forthcoming.) Through Eno, he also began working with a series of experimental pop acts, appearing on records by Talking Heads, David Sylvian, and Peter Gabriel. In 1982, Hassell additionally scored Magazzini Criminali's Venice production of Sulla Strada, earning an Ubu Award for Best Music for a Theatrical Work.
Following 1983's Aka-Dabari-Java/Magic Realism (co-produced by Daniel Lanois), Hassell did not resurface on record until 1986's Power Spot. In the interim, he composed "Pano de Costa," a string quartet piece recorded by the Kronos Quartet for their White Man Sleeps LP. The Surgeon of the Nightsky Restores Dead Things by the Power of Sound followed in 1987, and that same year, Hassell collaborated with the Burkina Faso percussion ensemble Farafina, a union that spawned 1989's Flash of the Spirit. The hip-hop-inspired City: Works of Fiction appeared in 1990, and four years later he released Dressing for Pleasure. Subsequent projects have included Lurch, an experimental dance piece choreographed by Gideon Obarzanek, and 1999's Fascinoma, on which Hassell collaborated with Ry Cooder and Jacky Terrasson. Hollow Bamboo was issued a year later.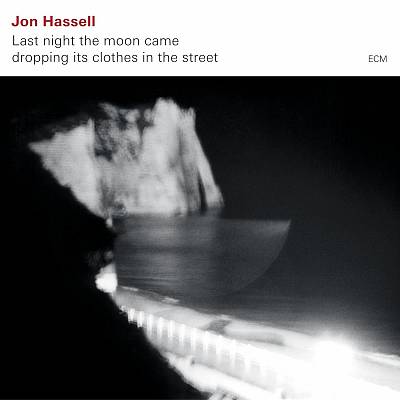 Hassell returned in 2005 with the release of Maarifa Street: Magic Realism, Vol. 2, which featured live recordings reworked and mixed with studio sessions. In 2009, he released the much-lauded ECM effort Last Night the Moon Came Dropping Its Clothes in the Street, which once again featured material woven together from a variety of studio sessions.
Hassell then retreated from the public eye for nearly a decade. He studied, taught, and worked on commissions, but didn't release another studio album until 2018's Listening to Pictures (also called "Pentimento, Vol. 1") for his own Ndeya label. The set revisited -- albeit in compelling new ways -- recombination and musical gene-splicing using fragments of performance sampled, looped, overdubbed, and rearranged into unexpected shapes. He applied the painterly technique of "pentimento" to his arrangements, teasing out textures by overlaying sound upon sound, creating a carefully timed reveal of each track's skeletal structure. Seeing Through Sound, a companion album to Listening to Pictures and the second volume in his Pentimento series, arrived in July 2020. After a year of dealing with various health problems, Jon Hassell died on June 26, 2021 at the age of 84.