Guitarist, singer, and songwriter Johnny Jenkins may have had a long pause between records, but his heart, ears, and mind were always close to blues music. Jenkins never wanted to be a professional musician, and always worked day jobs, including digging wells, logging, and mechanical work. Jenkins' style is, at times, reminiscent of Elmore James, and at other times one can hear echoes of Jimi Hendrix in his guitar playing -- probably because Jenkins was a seminal influence on Hendrix.
Born in Macon, GA in 1939, Jenkins grew up in a rural area called Swift Creek. He listened to a battery-powered radio and first heard the sounds of blues and classic R&B artists like Bill Doggett, Bullmoose Jackson, and others. Jenkins built his first guitar out of a cigar box and rubber bands when he was nine, and began playing at a gas station for tips. He played it left-handed and upside down, and this practice continued after his older sister bought him a real guitar a couple of years later.
Capricorn Records founder Phil Walden first heard Jenkins on a local radio talent show in 1959. Walden began to book Jenkins' band, the Pinetoppers, which included Otis Redding on lead vocals. Redding got his first big break in 1962 when he drove Jenkins to Stax Studios in Memphis to record a follow-up to Jenkins' regional hit, "Love Twist." The producer encouraged the young Redding to take a turn at singing in the studio, and he recorded "These Arms of Mine" with some extra studio time. Redding's career began to take off and Jenkins was asked to become part of his band but he refused, ironically, because of his fear of air travel.
Following Redding's untimely demise in an plane crash, Jenkins stayed close to home, playing regionally and working day jobs to support his family. His unorthodox guitar style left lasting marks on the young, impressionable Jimi Hendrix, who came out to see Jenkins play while visiting relatives in the Macon area. Later, in 1969, Jenkins and Hendrix teamed up to play together at The Scene, a club owned by Steve Paul in New York. In 1970, Walden put Jenkins into the studio with several members of the Allman Brothers Band to record his debut album, Ton Ton Macoute, one of the fledgling Capricorn label's first releases. Although Ton Ton Macoute was finally released to high critical praise in 1972, the then-small label had other priorities to deal with, including the newly successful Allman Brothers.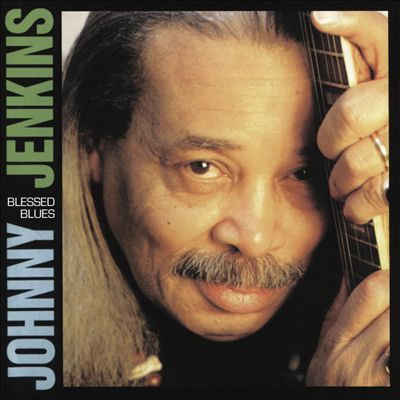 In 1996, Capricorn founder Walden convinced Jenkins to record a "comeback" album, Blessed Blues. He's backed by a stellar cast of musicians, including Chuck Leavell on keyboards and Muscle Shoals percussionist Mickey Buckins. Capricorn also reissued Jenkins' now-legendary Ton Ton Macoute on compact disc in 1997.