Young gospel phenom, gritty Stax/Volt soulster, compelling balladeer, chart-topping disco king, Southern soul-blues stalwart -- Johnnie Taylor somehow always managed to adapt to the times, and he parlayed that versatility into a recording career that lasted nearly four decades. Nicknamed the "Philosopher of Soul" during his Stax days, that version of Taylor is best remembered for his 1968 R&B chart-topping smash "Who's Making Love," but far and away his biggest success was 1976's across-the-board number one "Disco Lady," the first single ever certified platinum (which at the time meant sales of over two million copies). When the national hits dried up, Taylor wound up as one of the most prolific artists on the Malaco label, a refuge for many Southern soul and blues veterans whose styles had fallen out of mainstream favor by the '80s. Taylor called Malaco home for over 15 years and kept recording and performing until his death in 2000.
Johnnie Harrison Taylor was born in Crawfordsville, Arkansas on May 5, 1934 (though he usually gave his birth year as 1938); he grew up mostly in nearby West Memphis. He began singing in church as a young child and later moved to Kansas City, where he performed with a gospel group called the Melody Kings. It was through this outfit that he initially met and befriended Soul Stirrers frontman Sam Cooke. In 1953, Taylor left home and moved to Chicago, where he joined the doo wop group the Five Echoes. Shortly thereafter, he began performing concurrently with the gospel group the Highway Q.C.'s, which had once been home to Sam Cooke. In 1957, Taylor would replace Cooke in the hugely influential Soul Stirrers, after Cooke departed for a career in secular music.
After four years with the Soul Stirrers, Taylor recognized gospel music's waning popularity and followed Cooke into the world of secular soul, becoming the first artist to sign with Cooke's label, Sar, in 1961. Taylor released a few singles on Sar and another Cooke label, Derby, over the next few years, including the minor R&B hit "Rome (Wasn't Built in a Day)." Unfortunately, Cooke was murdered in late 1964, and his labels folded, leaving Taylor without a record deal. He returned to the Memphis area and signed with the enormously popular Stax label in 1965, debuting early the following year with "I Had a Dream." Taylor scored a few minor R&B hits over the next few years, including "I Got to Love Somebody's Baby," "Somebody's Sleeping in My Bed," and "Next Time."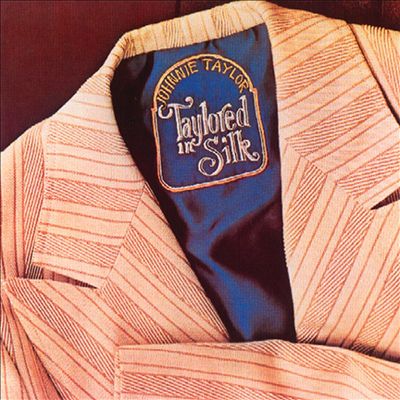 He hit it big in late 1968 with the gritty, funky "Who's Making Love," his first number one R&B hit, which also made the pop Top Five. Taylor was able to land some decent-sized follow-up hits in the years to come, among them "Take Care of Your Homework," "Jody's Got Your Girl and Gone," "Steal Away," and "I Am Somebody." By the early '70s, Taylor's bread and butter had become smooth, elegant crooning, as typified by his 1973 album Taylored in Silk and his two attendant ballad smashes, "I Believe in You (You Believe in Me)" and "Cheaper to Keep Her."
When Stax went bankrupt in 1975, Taylor moved over to CBS/Columbia, debuting in 1976 with the album Eargasm. Its first single, "Disco Lady," was an instant smash, capturing the spirit of the era and selling over two million copies. "Disco Lady" was Taylor's first number one pop hit, despite losing airplay over its supposedly suggestive lyrics, and it proved such a phenomenon that CBS eagerly pushed him to record more disco-oriented material. Although he recorded several more albums for the label through 1980, he never came close to duplicating the success of "Disco Lady" and left to sign with the smaller Beverly Glen imprint in 1982.
Taylor recorded one album for Beverly Glen, 1982's Just Ain't Good Enough, which produced a minor R&B hit in "What About My Love." Still searching for a home more in line with the environment at Stax, Taylor soon jumped to Malaco Records, a Southern label dedicated to preserving the region's classic soul and blues sounds (albeit sometimes with a bit less grit than in days of old). Debuting with 1984's This Is Your Night, Taylor and Malaco clicked right away, and he wound up recording a total of 12 albums for the label over the next 15 years, ranking as one of their best-selling artists. Taylor's style during this era had evolved into a hybrid of soul and blues, with more emphasis on the latter than at any other point in his career. He continued to tour steadily through the '80s and '90s, and landed a few more singles on the lower reaches of the R&B chart up until 1990. In 1996, his album Good Love! topped the Billboard blues chart. Taylor's final album was 1999's Gotta Get the Groove Back. On May 31, 2000, he suffered a heart attack at his home in Duncanville, Texas (a suburb of Dallas), and died at the hospital.