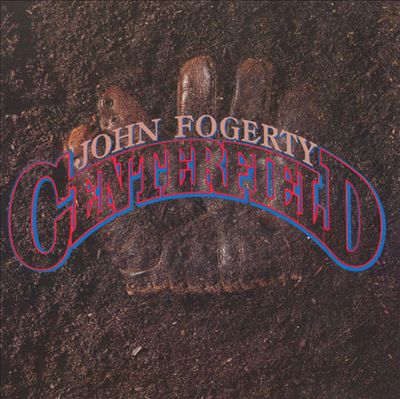 As the singer/songwriter and guitarist for Creedence Clearwater Revival, John Fogerty created a monumental and mythic American music. Drawing equally from rockabilly, country, and blues -- all sounds associated with the South, a region far away from Fogerty's native Northern California -- Fogerty developed a distinctive brand of rock & roll and a formidable songbook. After CCR suffered an acrimonious split in 1972, Fogerty didn't run away from that sound, but he did avoid the band's hits due to a lengthy legal dispute with his former record label in a fight so nasty that it culminated with Fantasy Records suing the rocker for plagiarizing himself on "The Old Man Down the Road," a fight he'd win. "The Old Man Down the Road" is the Top Ten single that kicked off Fogerty's successful solo career. It arrived in 1985, a full decade after his last hit, "Rockin' All Over the World," but the song and its accompanying Centerfield album pushed him back into the spotlight. He continued to be a force on record and on the road, where he eventually worked old CCR tunes into his set lists.
Born in Berkeley, California, Fogerty and his brother Tom organized the group that would become Creedence as the Golliwogs in the late '50s. As Creedence Clearwater Revival, they released nine Top Ten singles, all written by Fogerty, between 1969 and 1971, starting with the standard "Proud Mary." They also scored eight gold albums between 1968 and 1972, all fueled by Fogerty's simple, driving rock songs and his burly baritone, intoning deceptively poetic ("Bad Moon Rising") and even political ("Fortunate Son") lyrics.
Creedence split up in 1972. Fogerty at first confused his considerable following by releasing an album of covers on which he played all the instruments, under the name the Blue Ridge Rangers, in 1973. This was followed by a formal solo album, John Fogerty, in 1975, and then silence for more than nine years while the artist worked out business problems with Creedence's old label. But Fogerty returned at the end of 1984 with a Top Ten single, "The Old Man Down the Road," and a number one album, Centerfield. Eye of the Zombie was a less successful follow-up in 1986. Following its failure, Fogerty went into seclusion.
For the next 11 years he remained quiet, finally resurfacing in 1997 with Blue Moon Swamp; the live Premonition appeared just a year later. In 2005, he released the Long Road Home: The Ultimate John Fogerty/Creedence Collection and its accompanying DVD Long Road Home: In Concert, the first compilation of its kind to feature both CCR classics and Fogerty's solo work. After a number of concert appearances, he released Revival in 2007. The album was warmly received, debuting at 14 on Billboard and earning a Grammy nomination for Best Rock Album, and Fogerty followed it in 2009 with The Blue Ridge Rangers Rides Again, a loose sequel to his bluegrass-flavored 1973 pseudo-solo debut.
Over the next few years, Fogerty toured with regularity and launched the ambitious Wrote a Song for Everyone project in 2011, an album where he paired up with other singers to perform songs from his catalog. The record -- featuring such stars as Bob Seger, Alan Jackson, Foo Fighters, Miranda Lambert, and Brad Paisley -- was released in May 2013 and debuted at three on Billboard's Top 200. Fogerty celebrated his five decades as a professional rocker with 2019's 50 Year Trip: Live at Red Rocks, a concert captured both on film and record. It was shot in June 2019 and released that November.
Fogerty spent the COVID-19 lockdown of 2020 revisiting his songbook with the aid of his children Shane, Tyler, and Kelsey. Performing under the name Fogerty's Factory, this crew released an eponymous EP on Fogerty's 75th birthday on May 28, 2020, which was followed by a full album bearing the same title in November 2020. Fogerty released a new song, "Weeping in the Promised Land," in January 2021.