Since no others leap to mind, you'd have to say that João Bosco is the greatest civil engineer-turned-singer/songwriter in the history of Brazilian popular music. He graduated with his degree in 1972 but since then has been concentrating on becoming one of Brazil's most formidable songwriters. For most of his early career, he supplied Elis Regina with some of her best material; it could be said that each one made the other's career, but since her death, Bosco has stepped into the performance limelight with a great degree of authority and has been one of the more compelling figures in Brazilian music for decades.
Born in Ponte Nova in 1946, Bosco cut his musical teeth in a family in which music was as important as eating and sleeping. His mother was an accomplished violinist, his father a singer of samba, his sister a concert pianist, and his brother a composer. While attending Ouro Preto University he became steeped in American jazz (Miles Davis in particular) and the bossa nova sound of João Gilberto and Antonio Carlos Jobim, it was also at university that he met lyricist Vinicius de Moraes, who contributed his elegant, poetic lyrics to Bosco's music. It was not long after that record companies began offering Bosco and de Moraes their services. Later in the '70s, Bosco became musically involved with Aldir Blanc, a psychiatrist who'd decided to give up his practice to become a lyricist. Witty, surreal, at times pretentious, but more often than not extremely clever, Blanc became the perfect foil for Bosco and the two would work together, quite successfully, until the mid-'80s.
Bosco's career rise coincided roughly with Brazil's military dictatorship, which lasted from 1964-1985 and his work, even the most innocuous love song, was frequently censored. As he noted in an interview in the early '90s, "Anything you composed or sang was censored. And there were no guidelines as to what you could or couldn't do. Every piece of music I wrote meant spending hours in the censorship bureau, debating with them, sometimes over one word." In 1977, Bosco wrote his most personal protest song, "O Bebaido e a Equilibrista" (The Drunkard and the Tightrope Walker), which became the theme song of Amnesty International. Despite his fame in Brazil, Bosco wasn't known to Americans until he made a guest appearance with jazz guitarist Lee Ritenour on the latter's 1988 record Festival. The guest spot wasn't enough to make Bosco an international superstar, but he did begin attracting more attention in the U.S. It wasn't until the early '90s that Bosco mounted a major tour of the U.S., but since then he has become increasingly popular internationally, regularly performing at the prestigious Montreux Jazz Festival, which frequently featured Brazilian performers.
Despite his growing popularity outside of his homeland, Bosco remained rooted in Brazil to the point of never leaving it for extended periods. So, while he remains somewhat obscure to American audiences, his music, rooted in Brazil's classic samba and bossa nova traditions, combines rock & roll, jazz, and other ethnic styles in an eclectic brew that is as inventive and challenging as he is.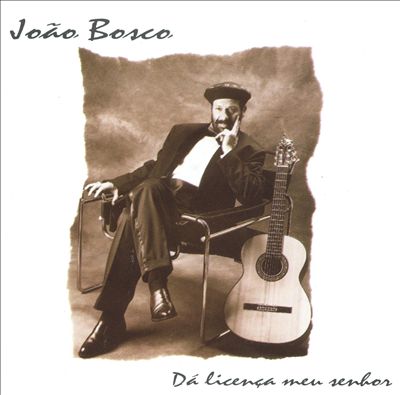 His recordings continued to appear almost yearly, and almost all did well in Brazil. 1994's Ai Ai Ai de Mim and 1996's Dá Licença Meu Senhor were both acclaimed globally by critics and placed on charts in Spain and Latin America. In the 21st century, Bosco toured Japan and Europe, as well as Latin America, and Universal began an intense reissue program of his catalog titles. His own output during those years, in particular 2001's João Bosco (Tristeza de Uma Embolada), 2003's Malabaristas Do Sinal Vermelho (the latter arranged by Nelson Faria and Paschoal Perrota), and 2009's Curtição (all from Sony/BMG), did well commercially and critically, as did the live Não Vou Pro Céu, Mas Já Não Vivo No Chão. His catalog titles were also reissued in Japan.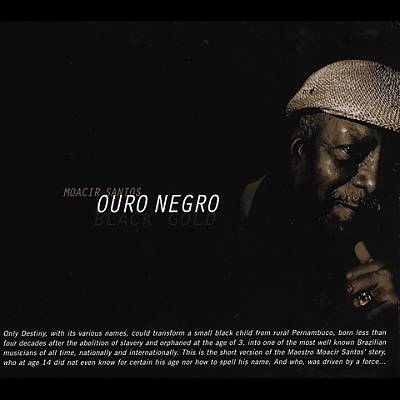 Bosco concentrated on studio and collaborative work for much of the second decade of the new century. He continued to tour in Brazil, but also played on recordings by daughter Julia, Josee Koning, and Nils Landgren. He was prominently featured in the Moacir Santos tribute concert and its recording, Ouro Negro, and contributed to Eliane Elias' charting Concord album Dance of Time in 2017. Bosco received a Lifetime Achievement Award from The Latin Recording Academy at the 18th Annual Latin Grammy Awards the same year.