Rock and pop music produced a number of legendary singer/songwriters in the '60s and '70s -- artists who were celebrated as both performers and as tunesmiths. But Jimmy Webb was one of the very few who gained genuine fame as a songwriter that outstripped his recognition as a vocalist. Like Burt Bacharach (one of his key inspirations), Webb wrote some of the most iconic songs of the era, including "By the Time I Get to Phoenix," "Wichita Lineman," "Up, Up and Away," "MacArthur Park," and "Didn't We," and he often had a hand in the production and arrangements of their best-known recordings. Webb's best songs were literate but down-to-earth character studies that offered a glimpse into the rich interior lives of ordinary people, as well as the joys and sorrows that were part of everyday lives. Webb was most celebrated for his lyrics, but his melodies were graceful and complemented the moods of his stories, moving from sunny chamber pop to introspective contemplations of lost love. Although other artists had more chart success with his tunes, Webb was also active as a recording artist through the '70s, making his debut with 1970's Words and Music and earning strong reviews for 1971's And So: On and 1977's El Mirage, albums steeped in polished soft rock that found him exploring the more personal side of his muse. Webb spent most of the '80s away from the studio, but he returned with the contemplative Suspending Disbelief in 1992, and would record at his own casual but consistent pace in the decades to come, revisiting his best-known songs on 1996's Ten Easy Pieces, recording with his family on 2009's Cottonwood Farms, and delivering his interpretations of the work of his favorite songwriters on 2019's SlipCover.
Jimmy Webb was born the son of a Baptist minister in Elk City, Oklahoma, on August 15, 1946. An avid music enthusiast as a boy, he made his first public appearance as a performer playing the organ at his father's church, and even then, he improvised, rearranged, and re-harmonized the hymns. In his teens, he began his composing career with religious songs, and later led his own rock & roll band. In his teens, Webb began exploring the craft of songwriting, and he would pen "follow-up" tunes extemporizing on popular songs of the day. He quickly realized that his songs were sometimes superior to the originals, and set his sights on a career as a songwriter.
Webb took off for Los Angeles, where his first job in music was transcribing other people's songs. During this period, as he made the rounds of publishing houses, he wrote a bittersweet romantic ballad entitled "By the Time I Get to Phoenix," which languished for two years. Finally, in 1966, Johnny Rivers recorded the song, which became a modest hit; Glen Campbell cut it a year later, and scored a number two pop hit and a gold record. (It would be the first in a string of hits for Campbell written by Webb, including "Wichita Lineman," "Galveston," and "Where's the Playground, Susie.") Meanwhile, Webb was put in charge of the songs for the first album of a fledgling pop group called the 5th Dimension; the result was a chart-topping, million-selling single, "Up, Up and Away." Between them, "By the Time I Get to Phoenix" and "Up, Up and Away" won eight Grammy Awards the following year, and turned Jimmy Webb into the most prominent new songwriter of his generation.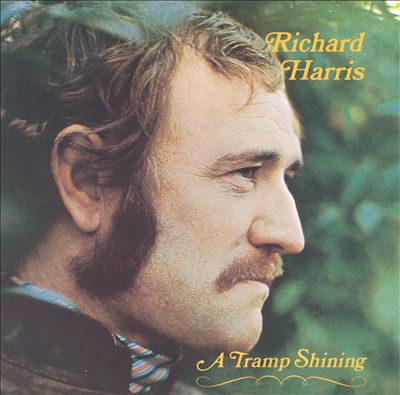 Like many of his peers, Webb had begun thinking of longer compositions and more coherent bodies of songs, and he wrote "MacArthur Park," whose lyrics, although not psychedelic, were as rich and ornate as anything the Beatles or the Beach Boys had created. Webb's arrangement of the song was a vast sonic canvas, combining the sounds of a rock combo and a full orchestra and choir. He originally offered the song to the Association, who rejected it; Webb persuaded a friend of his, the actor Richard Harris, to sing "MacArthur Park," with Webb recording the orchestral tracks in Los Angeles and Harris cutting the vocals in Dublin. The ambitious construction of the song, the single's seven-minute length, and Harris' lack of a track record as a vocalist made the record a tough sell, and several labels turned it down before Lou Adler at Dunhill Records bought the single and the accompanying album, A Tramp Shining. "MacArthur Park" defied expectations and climbed to number two on the American pop charts over a period of 13 weeks, and A Tramp Shining also became a hit, peaking at number four in July of 1968.
"MacArthur Park" was widely regarded as Webb's accomplishment as much as Harris', and it earned him new recognition outside the inner circles of the music business. Webb wrote and arranged Thelma Houston's 1969 album Sunshower, and in 1971 wrote his first feature film score, for Frank Perry's revisionist Western Doc. When a number of proposed musical theater projects failed to come to fruition, Webb used the unexpected downtime to mount a solo career. Epic Records had released the album Jim Webb Sings Jim Webb in 1968, but it was a collection of publishing demos fancied up with extensive overdubs created without his input, and Webb quickly disowned it. Webb's official debut as a recording artist came with 1970's elaborately produced Words and Music, followed a year later by the more concise And So: On, which included a contribution from jazz guitarist Larry Coryell. Released in 1972, Letters was highlighted by Webb's own rendition of "Galveston," as well as his Righteous Brothers' homage "Just One Time," and featured a cameo appearance by Joni Mitchell, who returned for 1974's Land's End. Webb continued to write and produce throughout the decade, including 1973's The Supremes Arranged and Produced by Jimmy Webb and Glen Campbell's 1974 Reunion. 1975's Earthbound put him back with the 5th Dimension, and he also wrote and produced for Joan Baez, Joe Cocker, and Frank Sinatra, the latter going out of his way to mention Webb during live performances on more than one occasion. Both Glen Campbell and Judy Collins cut the haunting Webb tune "The Moon Is a Harsh Mistress." And Art Garfunkel's 1978 Watermark -- in large part a Webb songwriting showcase -- was a success for all concerned.
Webb's 1977 album El Mirage, produced by George Martin, included a new song called "The Highwayman," which was later turned into a hit by the quartet of Johnny Cash, Kris Kristofferson, Willie Nelson, and Waylon Jennings, who adopted the song's title as the name of their project. In 1979, Webb composed songs and an instrumental score for the film Voices, a drama about a deaf teacher who had an untapped talent for dance. At the same time, he was working on his seventh solo album with producers Fred Mollin and Matthew McCauley, who had struck a hit with Dan Hill's "Sometimes When We Touch" in 1977. The team lost their record deal when the label insisted on owning the publishing for Webb's songs; they ended up financing the sessions themselves, and it took until 1982 for Angel Heart to be released on the short-lived Lorimar Records label.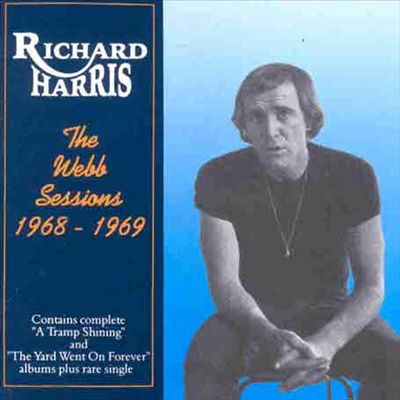 In 1983, Webb ventured into a new field of music, writing the cantata "The Animals' Christmas," which had its premiere at New York's Cathedral of St. John the Divine, conducted by the composer and featuring Art Garfunkel among the performers. In 1988, Webb returned to live concerts, accompanied by Larry Coryell, and in 1996 he released the solo recording Ten Easy Pieces, featuring new interpretations of some of his best-known songs. In 1998, Webb's first book, Tunesmith: Inside the Art of Songwriting, was published by Hyperion Press. Australia's Raven Records, which had previously released The Webb Sessions 1968-1969, issued Reunited with Jimmy Webb in 1999, a collection of Glen Campbell's recordings of Webb's music from the '70s onward.
England's Debutante Records issued a multi-artist tribute compilation to Webb, 2000's And Someone Left the Cake Out in the Rain..., featuring performances of his music by Glen Campbell, Linda Ronstadt, the Four Tops, Judy Collins, the Johnny Mann Singers, and others. A concert set, Live and at Large, appeared in 2008. In 2009, Webb teamed up with his three sons -- Christiaan, Justin, and James, aka the group the Webb Brothers -- as well as his daughter Camila Webb and his father Bob Webb to record Cottonwood Farm, released that same year on Proper Records. (The U.S. release came two years later in 2011.) He released Just Across the River in 2010 on E1 Music. The set features some of his best-known songs, with contributions from fellow artists including Glen Campbell, Mark Knopfler, Linda Ronstadt, and others. Another album of duets, Still Within the Sound of My Voice, was issued in 2013; it was produced by Fred Mollin and recorded in Nashville, with contributions from Lyle Lovett, Carly Simon, and Keith Urban, among others. Webb's next release was literary rather than musical; his autobiographical book, The Cake and the Rain: A Memoir, was published in 2017. In 2019, the celebrated songwriter paid tribute to a number of his own favorite composers on the interpretive album SlipCover.