Although American, Jimmy Miller will always be most famous for his work with several top British rock groups of the late 1960s and the early '70s, which included some of the best albums by the Rolling Stones and Traffic. Miller entered the British scene via Stevie Winwood and the Spencer Davis Group in the mid-'60s. It's been reported (though disputed) that Miller and Winwood recorded, with some backup musicians, a single called "Incense" in early 1965 that was issued under the name of the Anglos. Miller did an American remix of the Spencer Davis Group's classic hit "Gimme Some Lovin'," adding backing vocals and extra percussion by future members of Traffic. When this strategy is employed it usually diminishes the original product, but this remix was a grand exception, adding considerably to the single's power. He did some other production work on the last sessions that Winwood did with Davis, most notably the hit "I'm a Man," which Miller co-wrote with Winwood. "I'm a Man" also used future Traffic musicians on backup vocals and percussion. When Winwood formed Traffic, it made sense for Miller to be retained as producer, as he'd contributed significantly to the SDG's best recordings and already worked with the future nucleus of Traffic on these.
Miller's American background probably made him appealing to British musicians such as Traffic, and slightly later the Rolling Stones, who were very heavily influenced by American soul and blues. If there is any one trait of Miller's best productions that is especially distinguished, it's his ability to record drums and percussion well. British musicians have sometimes carped about their dissatisfaction with how U.K. studios and labels recorded rhythm sections in the '60s, and no doubt Winwood and the rest of Traffic had already been impressed by Miller's ability to give percussion presence on the last Spencer Davis Group hits.
Miller was also very skilled at blending several different kinds of instruments into the mix, a crucial consideration as British rock became more sophisticated towards the end of the '60s. Groups such as Traffic used not only the conventional guitars, bass, and drum, but also prominently featured both electric and acoustic keyboards, horns, and winds. Miller's talents in this regard were amply demonstrated not just by the first couple of Traffic albums, but also by his work on the underrated Blind Faith album, which of course also included Winwood as a principal figure. Miller was also willing to take the time and expense necessary to craft ambitious tracks, and accommodate the temperament of groups like Traffic that were insisting on a more leisurely pace to experiment and develop their material. In fact, he went over budget with Traffic's debut, which although costing only $10,000, was much more expensive than the usual rock album of the period. Since that album and its follow-up were hits, the expense was justified, and bigger budgets and time frames would become common practice throughout rock as bands like Traffic proliferated.
Miller's success with the Spencer Davis Group and Traffic gave him the credentials to take on production duties for the Rolling Stones in 1968, starting with their "Jumpin' Jack Flash" single and Beggars Banquet album. The Stones had recently undergone an acrimonious split with their first producer and manager, Andrew Loog Oldham, that resulted in them producing Their Satanic Majesties themselves. Keith Richards in particular has gone on record noting their dissatisfaction with Oldham's production abilities, and the fact that the Stones had often recorded in America in the mid-'60s (including classics like "Satisfaction" and "Paint It Black") probably made them receptive to the idea of an American producer. Miller would be their producer from 1968 to 1973, a period which encompassed some of their most respected albums: Beggars Banquet, Let It Bleed, Sticky Fingers, and Exile on Main St. The late '60s and early '70s are often, with some accuracy, described as a back-to-basic blues-rock period for the Stones, yet Miller's knack for multi-layered, multi-instrumental tracks was demonstrated time and time again on these records. There was, for instance, "Sympathy for the Devil," with its piano and African-style drumming; "You Can't Always Get What You Want," with its horns and rich backup vocal choir; "Can't You Hear Me Knocking," with its interplay between guitar and sax; and the beefy horns on songs like "Bitch."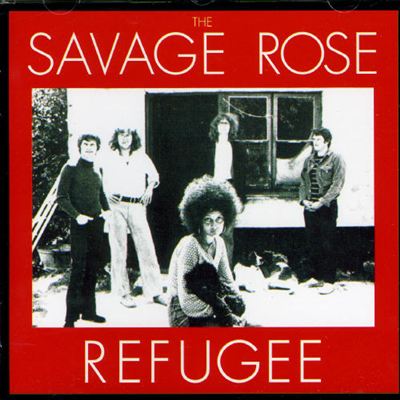 Although Miller had his biggest hits with the Rolling Stones, Traffic, and Blind Faith, he did work with several other acts during this time, most notably Spooky Tooth. He had brief but interesting associations with the Move (producing one of their best singles, "Blackberry Way") and the Danish progressive rock group Savage Rose, for whom he did their gospel-rock-flavored album Refugee. His association with the Rolling Stones ended after 1973's Goats Head Soup, and from that time onward, Miller seemed kind of adrift. He did pick up scattered projects during the next two decades, including early albums by Motörhead; new wave shock-rock act the Plasmatics; and solo albums by Johnny Thunders, who perhaps was trying to capture something of the ambience of the Beggars Banquet-era Rolling Stones, which had always been a touchstone for Thunders' music and attitude. Another group that were obviously Rolling Stones fans, Primal Scream, enlisted Miller for 1991's Screamadelica, although this was actually an album influenced by current dance-rock as well as classic Stones-styled rock. Miller died in 1994.