It's one of the music industry's great ironies that today, outside of reggae circles, Jimmy Cliff is perhaps better known for his film appearances than his music. Even after a string of hits, the singer never quite managed to break into the mainstream, although he seemed poised for international stardom during the late '60s/early '70s. The singer was born in St. James, Jamaica, on April 1, 1948, with the less prosaic name James Chambers. His talent was evident from childhood, and he began his career appearing at local shows and parish fairs. Feeling ready for the big time at the age of 14, he moved to Kingston and took the surname Cliff to express the heights he intended on reaching. Cliff recorded two unsuccessful singles before he was spotted by Derrick Morgan, who brought him to Leslie Kong. His first single for the budding producer, "Hurricane Hattie," was an instant hit. Unusually, Cliff remained with Kong until the producer's death; most Jamaican artists flit from studio to studio. The singer's loyalty was rewarded, however, by a string of follow-up hits. In the early years, the pair helped set the ska scene alight, both in Jamaica and in Britain, where the singer's singles were picked up by Island Records. "Miss Jamaica," "King of Kings," "One Eyed Jacks," and "Pride and Passion" have since become classics of the original ska era.
By 1964, Cliff's star was so bright that he was selected as one of Jamaica's representatives at the World's Fair. A successful residency in Paris followed, and Island head Chris Blackwell eventually convinced the singer to relocate to Britain. The label itself was in the process of shifting away from Jamaican music and into progressive rock, and thus Cliff began composing songs with an eye to cross over into that market.
It was a risky plan, but ultimately a successful one. In 1968, Cliff released his debut album, the excellent Hard Road, and won the International Song Festival with "Waterfall," a song that became a smash hit in Brazil. He swiftly moved to that country to take advantage of his success, but even greater heights were in the offing. The following year, "Wonderful World, Beautiful People" proved to be his international breakthrough. The single soared to number six on the British charts, and charmed its way into the Top 25 in the States. The song's anti-war follow-up, "Vietnam," proved to be less popular, even if Bob Dylan called it the best protest song he'd ever heard. Regardless, Cliff's new album, 1969's Wonderful World, was critically acclaimed, and saw the singer starting to build a following amongst the AOR crowd.
The title track, a cover of Cat Steven's "Wild World," was another smash in 1970, and Desmond Dekker took Cliff's own "You Can Get It if You Really Want" to number two in Britain. And then tragedy struck. Leslie Kong, who had continued to oversee Cliff's career during this entire period, died unexpectedly of a heart attack in August 1971. The singer was at a loss, as he'd grown up under the producer's wing and was abruptly forced to fend for himself. Another Cycle, which arrived later that year, was proof that Cliff was beginning to get his career back on track. One of the last projects Kong had undertaken was overseeing the soundtrack to the movie The Harder They Come. Produced and written by Perry Henzell, this powerful film featured Cliff in the leading role, and upon its release swiftly became an underground classic. The soundtrack, which boasted a clutch of Cliff's own compositions, was an equally seminal record.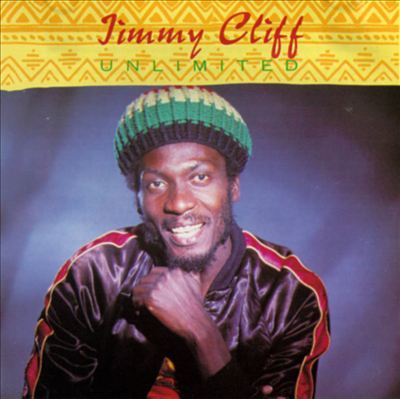 This should have pushed the singer into the mainstream, but Island dropped the ball and turned their attention to Bob Marley instead. The timing was also off in the U.S., where the movie didn't see release until 1975. Cliff left Island's roster and signed to Reprise in the U.S. and EMI in the U.K., but fared no better on either label. 1973's Unlimited, 1974's Struggling Man, and the following year's Brave Warrior were unable to sustain the success of Another Cycle, never mind improve upon it. During this time, Cliff converted to Islam and traveled to Africa in search of his roots, and his newfound religious devotion began to heavily influence his music. In 1975, with the release of The Harder They Come in the U.S., Cliff's second album for the year, Follow My Mind, immediately grabbed America's attention and became his first album to reach into the bottom of the chart. Reprise then decided it was time for a greatest-hits collection, although this would be accomplished via a live album. Rolling Stones' producer Andrew Loog Oldham was brought in to oversee the project, and Cliff was sent out on the road to tour and record. What the label received was one of Cliff's most ferocious albums to date, Live: In Concert. The singer was not ready to wallow in nostalgia, and throughout the rest of the decade he continued releasing albums that were thoroughly modern in sound and fierce in delivery.
Cliff ended his relationship with Reprise in the new decade with 1981's "Give the People What They Want, and moved to Columbia. He formed a new backing band, Oneness, and embarked on a tour of the U.S. with Peter Tosh; there was also a fabulous performance at Reggae Sunsplash that year. 1983's The Power and the Glory inaugurated his partnership with Kool & the Gang, and the album was nominated for a Grammy. Its follow-up, Cliff Hanger, would win the award in 1985. However, 1989's Hanging Fire became his last effort for Columbia, although the singer continued to release material in both Jamaica and the U.K. During this period, Cliff also co-starred in the movie Club Paradise. He returned to the American charts in 1993 with his cover of "I Can See Clearly Now," from the soundtrack for Cool Runnings, which glided into the Top 20. More singles and albums followed, and the singer remained a potent musical force. A comeback album of sorts, Black Magic, which featured duets with high profile stars like Sting, Joe Strummer, Wyclef Jean and others, appeared from Artemis Records in 2004. In 2012 he partnered with Rancid frontman Tim Armstrong for Rebirth, a nostalgic return to form.