A shining star of reggae since the early '60s, Jimmy Cliff was one of the most powerful factors in bringing Jamaican music to worldwide popularity with both his powerful songs of peace and unity and his lead role in the 1972 film The Harder They Come. Cliff's star power in the movie might have been his most visible contribution to making the entire world aware of reggae, but his music remained his primary focus for decades afterward. Though he wasn't quite on the same level of international crossover as Bob Marley, he wasn't terribly far behind, with consistently popular albums through the '70s and '80s (among them 1985's Grammy-winning Cliff Hanger), collaborations with the Rolling Stones, Rancid, and Elvis Costello, a 2009 induction into the Rock and Roll Hall of Fame, and years of high-profile touring and festival appearances among many other achievements. Cliff's output slowed somewhat as the years went on, but he remained active into the 2020s with sporadic studio albums like 2022's Wyclef Jean-assisted Refugees.
Cliff was born James Chambers in St. James, Jamaica, on April 1, 1948. He was involved in music from childhood, and at the age of 14, he moved to Kingston and took the surname Cliff to express the heights he intended on reaching. He recorded two singles before he was introduced to producer Leslie Kong. Between 1962 and 1967, Cliff produced multiple hit ska tunes with Kong's help, growing so popular that he was selected as one of Jamaica's representatives at the 1964 World's Fair. In 1967, he signed on with Island Records. The label initially tried to market his sounds to rock audiences, which didn't completely work, but still yielded interesting results like a reggae-fied take on "Whiter Shade of Pale."
Now living in the U.K., Cliff released his first internationally distributed album, Hard Road to Travel, in 1967. The record did well, with its song "Waterfall" becoming a smash hit in Brazil. He became even more popular over the next few years, with the 1969 single "Wonderful World, Beautiful People" becoming an international hit and Bob Dylan calling his 1970 anti-war tune "Vietnam" the best protest song he'd ever heard. Cliff's 1971 album Wild World scored another hit for him with a cover of Cat Stevens' song of the same name. In August of that year, Cliff's producer, mentor, and friend Kong died unexpectedly of a heart attack. One of the last projects Kong had undertaken was overseeing the soundtrack to the movie The Harder They Come. Produced and written by Perry Henzell, this powerful film featured Cliff in the leading role, and upon its release swiftly became an underground classic. The soundtrack, which included a clutch of Cliff's own compositions, had as much if not more of an impact than the film itself on bringing reggae to the attention of the globe. Around the same time, Bob Marley was also making waves around the world, and Cliff's music began reaching new audiences who were understanding reggae for the first time.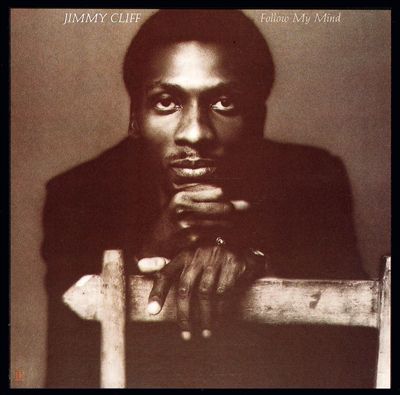 Throughout the '70s, Cliff released new music steadily, though he walked a nonlinear path with multiple label switches and a short-lived retirement from music in the late '70s that involved a conversion to Islam and travel to Africa in search of his spiritual roots. He still managed to release multiple albums a year most years throughout the decade, with highlights like 1973's Struggling Man and 1975's Follow My Mind seeing respectable success across international markets. In 1975, The Harder They Come was released in the U.S., enhancing Cliff's hold on the States and necessitating a live album to capitalize on his newfound fame. The Rolling Stones' producer Andrew Loog Oldham was brought in to oversee the project, 1976's In Concert: The Best of Jimmy Cliff.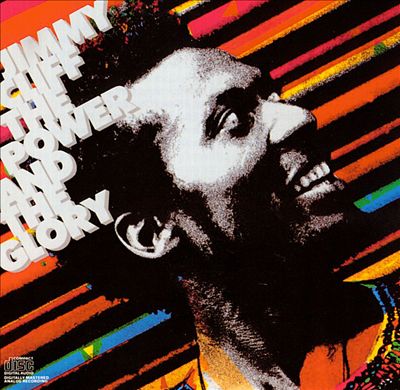 The remainder of the '70s and the entirety of the '80s were active times for Cliff. Amid constant touring, he released new albums almost annually, with 1983's The Power and the Glory inaugurating an ongoing partnership with Kool & the Gang, and 1985's Cliff Hanger taking home that year's Grammy for Best Reggae Recording. During the mid- to late '80s, he collaborated with the Rolling Stones on their Dirty Work album, appeared in the film Club Paradise, and collaborated with Elvis Costello on a song for the film's soundtrack. Cliff's tune "Shelter of Your Love" was used in the 1988 movie Cocktail. He returned to the American charts in 1993 with his cover of "I Can See Clearly Now," from the soundtrack for Cool Runnings, which glided into the Top 20. More singles and albums followed, including efforts like 1999's Humanitarian, and the singer remained a potent musical force.
A comeback album of sorts, Black Magic, which featured duets with high-profile stars like Sting, Joe Strummer, and others, appeared in 2004. Cliff was inducted into the Rock and Roll Hall of Fame in 2009, cementing his importance in the music industry and his impact on the arts. In 2012, he partnered with Rancid frontman Tim Armstrong for Rebirth, a nostalgic return to form. Cliff teamed with Wyclef Jean in 2022 for the album Refugees. Now in his seventies, the reggae icon continues creating powerful and socially relevant new material.