Jim Keltner is one of a group of session musicians who achieved near super-stardom at the start of the 1970s, amid the explosion of recording work by the ex-members of the Beatles -- along with Leon Russell, Klaus Voorman, Billy Preston, Jim Gordon, and Bobby Whitlock, to name just a few, his name became closely associated with that first flash of post-Beatles creativity by John Lennon, George Harrison, and Ringo Starr. But he was already one of the busiest drummers working in Los Angeles, and his playing -- even discounting the records by the former Beatles at the time and since -- was heard on some of the most popular records of the era, by everyone from Eric Clapton to Carly Simon to Barbra Steisand. Keltner was born in Tulsa, OK in 1942, and was initially inspired to start playing because of an interest in jazz. But the popularity of jazz was in retreat when he came of age during the late '50s and early '60s, and it was the explosion of pop/rock in the mid-'60s that enabled him to break into recording work in Los Angeles. He first began to attract attention in the music world for his work on the records of Gary Lewis & the Playboys. As far as the public knew, Gary Lewis himself played the drums on his records, but the arranger and leader on the Gary Lewis recordings was Oklahoma-born multi-instrumentalist Leon Russell, who brought in session musicians to augment (and often supplant) the work of Lewis and his band on the records, especially the singles. Keltner's earliest recording session was on "She's Just My Style," and he was soon an integral part of the group's sound, along with another Oklahoma-born transplant to Los Angeles, bassist Carl Radle. Despite these recording sessions and other work associated with Lewis' group, Keltner's music career was hardly paying a living, and for several years at the outset he was supported by his wife. Toward the end of the '60s, he finally began getting regular session work, and eventually became one of the busier drummers in Los Angeles.
Between them, Keltner and Jim Gordon, and their older contemporary Hal Blaine, accounted for a huge portion of the best drumming heard in the city. His earliest credited performances on record were with Gabor Szabo on the album Bacchanal (1968), and over the next year he participated on a massive number of recordings, including albums by Szabo and Cal Tjader in jazz, singer/songwriter Barbara Keith's Verve debut, harmony duo Wendy & Bonnie's debut, and British pop/rocker Dave Mason's Alone Together. It was his work in association with Leon Russell that would have the biggest effect, directly and indirectly, on Keltner's name recognition, initially through his playing on Delaney & Bonnie's Accept No Substitute. That record attracted the attention of British soul shouter Joe Cocker, who recruited Russell and everyone else he could out of the Delaney & Bonnie band for his album Mad Dogs & Englishmen. And it was playing with Joe Cocker that led to an explosion of work for Keltner in 1970 and 1971, on records by Carly Simon (Anticipation), Barbra Streisand (Barbra Joan Streisand), Booker T. Jones (Booker T. & Priscilla), George Harrison (The Concert for Bangladesh), and John Lennon (Imagine). Keltner was actually the first choice as drummer for All Things Must Pass -- Delaney & Bonnie keyboard-player Bobby Whitlock, who helped Harrison put the band for that album together, wanted Keltner, but he was on tour with Gabor Szabo at the time, which was how Jim Gordon ended up sharing the drumming chores with Ringo Starr on the triple album and also ended up with Derek & the Dominos.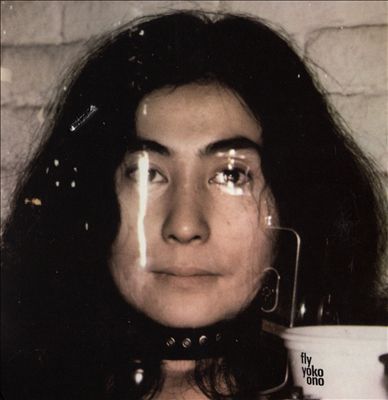 But playing on Imagine was enough to boost Keltner's profile. In those days, in the immediate wake of the Beatles' breakup, that album (like almost everything else issued by the ex-members) sold by the millions, and many of the listeners, curious about precisely what the former Beatles were doing and who they were working with, paid extremely close attention to the credits on those records. After the release of Imagine (and Yoko Ono's Fly) and The Concert for Bangladesh, he was a major name before the public -- and just in case anyone doubted just how good a player he was, when former Beatles drummer Ringo Starr recorded his first full-fledged pop album, Ringo, Keltner was on it; and it went on to become a number one album. He also played on Lennon's One to One benefit concert for the Willowbrook State School, which was later released commercially as a live album and video; and Harrison subsequently got him to join the band on his 1974 tour of the United States. By that time, Keltner was so ubiquitous on ex-Beatles recordings and performances, that he was perceived by some on-lookers as virtually the "fifth Beatle" as Billy Preston, Klaus Voorman, or any of the other late-era and post-era regular participants in their work. But in the months and years following those performances, he was also a very visible presence on records by the likes of Neil Young, Bob Dylan, Eric Clapton, Randy Newman, Arlo Guthrie, Harry Nilsson, Rita Coolidge, Jesse Ed Davis, B.B. King, Bonnie Raitt, Freddie King, the Bee Gees, Jack Bruce, Dolly Parton and Porter Wagoner, Bill Wyman, Steely Dan, and Gary Wright. Keltner played on many, many hundreds of records across the '70s, '80s, and beyond, solidifying his musical reputation. He was also one of the notable survivors of those decades -- where colleagues such as Carl Radle and Jim Gordon succumbed to illness, physical and otherwise, Keltner has gone right on making great music, decade after decade. Among the more curious appearances he's made on record and on-stage, he worked on Who drummer Keith Moon's Two Sides of the Moon solo album, and played with Ringo Starr's All-Starr Band, and -- (in the guise of "Buster Sidbury") -- was part of George Harrison's Traveling Wilburys. In the early '90s, in the wake of a series of sessions that he played for John Hiatt, Keltner became part of the supergroup Little Village, with Hiatt, Ry Cooder, and Nick Lowe. Keltner has remained busy into the 21st century, on tour with T Bone Burnett and on record with Jerry Lee Lewis (Last Man Standing), and he even gets the occasional chance to return to his original first love, jazz. He is admired by two generations of drummers following in his wake, and 40 years into his career is still regarded as one of the finest drummers in the world.