In addition to being the drummer in the Grammy winning, platinum-selling rock band Toto, Jeff Porcaro was arguably the most highly regarded studio drummer in rock from the mid-'70s to the early '90s. His playing was crisp and precise, propulsive without being showy and throughout his career, the most successful musicians in the popular music business lined up to work with him. It is no exaggeration to say that the sound of mainstream pop/rock drumming in the 1980s was, to a large extent, the sound of Jeff Porcaro.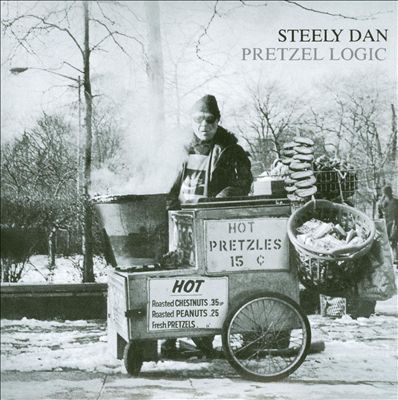 Porcaro was the eldest of three sons of drummer Joe Porcaro, who had an extensive career working with big bands; his younger brothers, Mike and Steve, both became musicians. He showed an early interest in drumming and began playing seriously at the age of seven. His first teacher was his father, naturally, but he also studied with Bob Zimmitti and Rich Lapore. He joined his first band at 13. In 1968, the Porcaro family moved to Los Angeles, where Joe Porcaro began to work on television shows and to teach. Jeff Porcaro attended Grant High School in Van Nuys, CA, but he dropped out before graduating in order to take a job on the TV series The Sonny & Cher Comedy Hour. At the end of 1973, he was offered the drum chair in Steely Dan for a four-month tour. Playing with the demanding Steely Dan was considered an extremely prestigious gig and Porcaro later played on the group's albums Pretzel Logic (1974), Katy Lied (1975), and Gaucho (1980). After spending an extended period working with Seals & Crofts, he became a full-time session musician in Los Angeles, working on hundreds of albums and thousands of sessions. A short list of his appearances on major albums includes: Boz Scaggs' Silk Degrees (1976); Barbra Streisand's Streisand Superman (1977), Songbird (1978), Wet (1979), and Till I Loved You (1989); Warren Zevon's Excitable Boy (1978), The Envoy (1982), and Mr. Bad Example (1991); Rickie Lee Jones' Rickie Lee Jones (1979); Pink Floyd's The Wall (1979); Crosby, Stills & Nash's Daylight Again (1982); Donald Fagen's The Nightfly (1982); Don Henley's I Can't Stand Still (1982) and End of the Innocence (1989); Michael Jackson's Thriller (1982) (including co-writing the Top Ten hit "Human Nature") and Dangerous (1991); Randy Newman's Trouble in Paradise (1983) and Land of Dreams (1988); Lionel Richie's Can't Slow Down (1983); Paul Simon's Hearts and Bones (1983); Eric Clapton's Behind the Sun (1985); Madonna's Like a Prayer (1989); Dire Straits' On Every Street (1991); and Bonnie Raitt's Luck of the Draw (1991).
In 1977, Porcaro joined with singer Bobby Kimball, guitarist Steve Lukather, keyboard players David Paich and Steve Porcaro, and bass player David Hungate to form Toto, which released its self-titled debut album in the fall of 1978. Featuring the gold, Top Ten hit "Hold the Line," the album went double platinum. Hydra (1979) only went gold and Turn Back (1981) didn't even do that, but Toto IV (1982), propelled by the gold-selling Top Five hit "Rosanna" and also featuring the gold, number one hit "Africa" (co-written by Porcaro) and the Top Ten hit "I Won't Hold You Back," went triple platinum and won the 1982 Grammy for Album of the Year. That, however, was the group's commercial apex. Their next two albums, Isolation (1984) and Fahrenheit (1986) (featuring the number one adult contemporary hit "I'll Be Over You"), each went gold, but 1988's The Seventh One was their last regular album release to reach the American charts. Meanwhile, however, they had become enormously popular in Europe and the Far East and toured there frequently.
In the early '90s, Porcaro continued to be an in-demand session musician. After he drummed on Bruce Springsteen's Human Touch album, Springsteen is rumored to have offered him one million dollars to join his upcoming 1992 tour. If so, Porcaro turned the offer down. He had just completed work on the next Toto album, Kingdom of Desire, and was planning to go on tour with the band to promote it, but he died suddenly at the age of 38. Initial reports suggested that the cause of death was cardiac arrest brought on by his having developed an allergic reaction to pesticides as he sprayed his garden. But a coroner's report, issued a month after his death, found no traces of pesticides; instead, the coroner found traces of cocaine in Porcaro's bloodstream and concluded that he had died of a heart attack brought on by hardening of the arteries caused by prolonged use of cocaine.