France's Jean-Luc Ponty is a prolific recording artist, composer and bandleader. He pioneered the electric violin in jazz-rock in the 1970s, creating a distinctive sonic fusion that graced iconic albums by Frank Zappa, Mahavishnu Orchestra and others. Between 1975 and 1995, Ponty released more than a dozen consecutive top ten albums under his own name. These included Upon the Wings of Music (1975), Enigmatic Ocean (1977), The Gift of Time (1987), Storytelling (1989), and The Rite of Strings (1995, alongside Stanley Clarke and Al Di Meola). 2007's The Atacama Experience featured guitarists Allan Holdsworth and Philip Catherine. In 2015, Ponty, Clarke and guitarist Biréli Lagrène released D-Stringz, while the violinist and vocalist Jon Anderson issued Better Late Than Never. In 2022, MPS issued the archival Live at the Bern Jazz Festival with pianist Wolfgang Dauner. In June, Ponty appeared on house producer Ron Trent's single "Sphere."
Ponty was born in Avranches, France into a family of classical musicians. His father, director of the school of music in Avranches and a violin teacher, commenced violin lessons with his son at age five. His mother a skilled, highly regarded piano teacher, tutored on the instrument as well. He left formal school studies at 13 in order to practice six hours a day in the hope of becoming a concert violinist. At 15, he was accepted into the Conservatoire National Supérieur de Musique de Paris and at 17, graduated with the institution's highest honor, Premier Prix (first prize).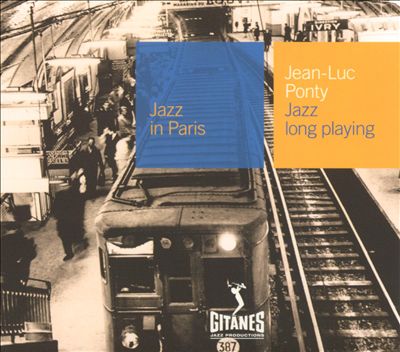 Still a teen, he was hired by the Concerts Lamoureux Orchestra and remained for three years. During his tenure there he fell under the sway of jazz thank via the influences of violinists Stuff Smith and Stephane Grappelli. Oddly enough, Ponty initially began playing jazz on clarinet and tenor sax, waiting until 1962 to play jazz violin. After a hitch in the French Army (1962-1964), Ponty gave up classical for jazz. In 1964 he made his recording debut with pianist Jef Gilson on Œil Vision and released his leader debut, Jazz Long Playing for Philips. In 1967 he appeared with Grappelli, Smith, and Svend Asmussen on Violin Summit, and visited the U.S. for the first time, attending a Monterey Jazz Festival workshop. Enriching himself with diverse American experiences in 1968, Ponty became acquainted with George Duke and through him, Frank Zappa. He appeared on the latter's seminal Hot Rats in 1969, and released Jean-Luc Ponty Experience with the George Duke Trio on World Pacific in 1969. Ponty returned to France, and released The Electric Connection that same year, and in 1970 issued the vanguard King Kong: Jean-Luc Ponty Plays the Music of Frank Zappa. He followed with New Violin Summit with Don "Sugarcane" Harris, Michal Urbaniak for MPS in 1971, and Open String in 1972.
Ponty emigrated from Paris to California in 1972, where he continues to reside. He formally joined Zappa's Mothers of Invention, recording and touring with them for several years and appearing on the studio albums Over-Nite Sensation, and Apostrophe. He also toured and recorded with the Mahavishnu Orchestra in 1974-1975, appearing on 1974's Apocalypse and 1975's Visions of the Emerald Beyond. He had become well known among jazz fusion aficionados. He signed a solo deal with Atlantic Records in 1974. His decade-plus tenure there resulted in a string of charting jazz albums that began with Upon the Wings of Music in 1975. The following year he issued Aurora and Imaginary Voyage -- the latter peaked at two on the jazz album charts. In 1976 he appeared on Chick Corea's now classic electric jazz date, My Spanish Heart. 1977's Enigmatic Ocean topped those charts while 1978's Cosmic Messenger reached number two. He closed the decade with A Taste for Passion and Live.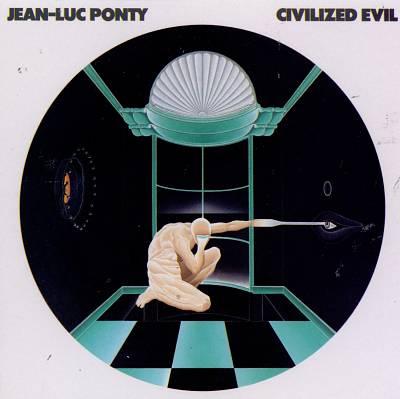 Ponty had become a sell-out touring attraction all over the world. He headlined jazz and music festivals across Europe and was given prime touring slots by various promoters for large theaters in the U.S. 1980's Civilized Evil went to number three and resulted in sold out tours of the Americas and Western Europe.
Following 1982's Mystical Adventures, Ponty switched gears; he recharged his creative batteries with synthesizers. Starting with 1983's Individual Choice, he began constructing attractive revolving patterns of electronic sounds with the help of sequencers, producing backdrops for his violin that were elegantly indebted to Europop influences. His new, accessible sound matured further on 1984's Open Mind and 1985's Fables, his final Atlantic date.
He continued to follow that musical direction when he signed with Columbia in 1986, pursuing his smoother, hooky sound on 1987's The Gift of Time and 1989's Storytelling.
Ponty moved over to Epic for 1991's Tchokola, that showcased another change in musical direction. He dropped the sequencers and began collaboratively recording with West African musicians he'd met in France. They provided him with new ostinato patterns, modes and and scales to explore. They toured for a couple of years and released the top five outing The Gift of Time for Atlantic in 1993. In 1995, the violinist worked in collaboration with bassist Stanley Clarke and guitarist Al Di Meola on The Rite of Strings. It peaked at number four. The following year the violinist issued Live at Chene Park with his own quintet; the album landed inside the jazz top 20.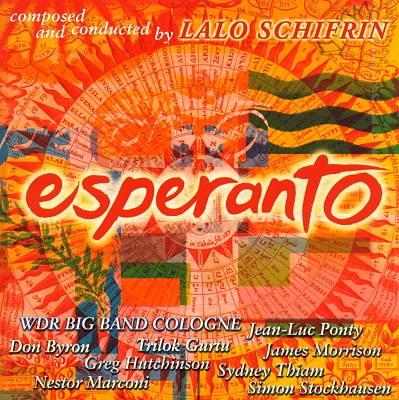 Ponty opened the 21st century by appearing on Lalo Schifrin's all-star studio effort, Esperanto in 2000. The violinist released Life Enigma in 2001, following it with Live at Semper Opera for Le Chant Du Monde as both an audio and video release. It proved so successful, the label packaged and released a live Warsaw date from 1999 as Jean-Luc Ponty in Concert in 2004. In 2007, Ponty released The Acatama Experience for Koch, his first studio date in several years. In addition to his touring band, the set included alternating guest appearances from guitarists Allan Holdsworth and Philip Catherine. It reached number 24 on the jazz album charts.
Ponty didn't issue another recording for eight years but he remained active as a touring musician. In 2010, he was the subject of a 50th anniversary concert hosted at the Chatelet Theatre in Paris. While the violinist was featured in settings that ranged from solo to orchestral, one of the evening's highlights was a trio with American bassist Stanley Clarke and French guitarist Biréli Lagrène. Ponty and the bassist had worked together before, but the guitarist hadn't played with either. Their set was so mutually satisfying that they vowed to work together again. After Ponty accepted Return To Forever's invitation to join their 2011 reunion tour (documented on 2012's The Mothership Returns), he entered a Brussels studio with Lagrène and Clarke. They emerged four days later with enough material for an album. Meanwhile, Ponty and former Yes vocalist/lyricist Jon Anderson formed the prog-pop outfit the AndersonPonty Band in 2013, and began touring together. A 2014 concert at the Wheeler Opera House in Aspen, Colorado was recorded and filmed; it was released in August 2015 as Better Late Than Never. A little more than two months later, D-Stringz -- the result of the 2012 studio sojourn with Clarke and Lagrène -- was issued by Impulse!
Ponty joined Anderson studio band for 2019's 1000 Hands: Chapter One. The singer's star-studded studio date that included appearances from former bandmates yes, Corea, Billy Cobham, and Larry Coryell, among many others. The following year, MPS issued Live at the Bern Jazz Fesitval 2011, an archival date between the violinist and pianist Wolfgang Dauner. In June 2022,, house music producer/composer Ron Trent released WARM: What Do the Stars Say to You, a critically vaunted album that included appearances from Azymuth's Ivan Conti and Alex Malheiros, Khruangbin, and Gigi Masin. Ponty was the central featurein second single "Sphere" which was specifically composed and arranged for him.