Numerous chart-topping albums as a solo artist, Top 40 pop singles as a headliner, and Grammy nominations make a strong case for J. Cole as the most commercially successful rap artist of the 2010s. Each one of the rapper/producer's number one full-lengths, starting with Cole World: The Sideline Story (2011) and continuing through the Grammy-nominated 2014 Forest Hills Drive (2014) and KOD (2018), has also gone platinum. The streak has remained intact even as Cole's approach has become increasingly pensive and lyrical, sharply critical of issues endemic to hip-hop and society at large, concerned more about stimulating minds than providing entertainment. The first artist signed to mentor Jay-Z's Roc Nation label, Cole himself has used his influence to support younger talent with Dreamville Records, most visibly through the Revenge of the Dreamers compilation series. Revenge of the Dreamers III (2019), another number one LP with Cole's imprint, was up for a Grammy in the category of Best Rap Album. Cole has since returned to the top of the album chart with The Off-Season (2021).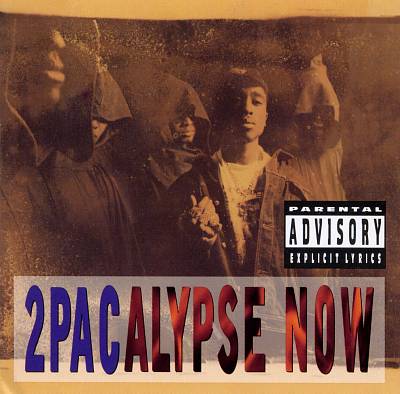 Born in Frankfurt, Germany and raised in Fayetteville, North Carolina, Jermaine Cole got into hip-hop through his stepfather's copy of 2Pacalypse Now, which led to a deep fascination with 2Pac and immersion in the work of Nas, the Notorious B.I.G., Jay-Z, and Canibus, among many other artists. Cole's high school grades earned him an academic scholarship to attend St. John's University in New York City, where the fledgling MC and beatmaker knew he could make progress as a musician. After numerous days spent outside Jay-Z's office in hopes of giving him a demo, Cole finally ran into his idol, but the reception was well below chilly. He was shocked weeks later by a call from the man, and was even more surprised to be asked to contribute to The Blueprint 3, heard on the appropriately titled "A Star Is Born." With only one mixtape in his discography, namely The Come Up -- boasting his own production credits beside those of major figures such as Salaam Remi, Large Professor, Just Blaze, and Kanye West -- Cole signed with Roc Nation. By the end of 2010, he issued two tapes for the label, The Warm Up and Friday Night Lights.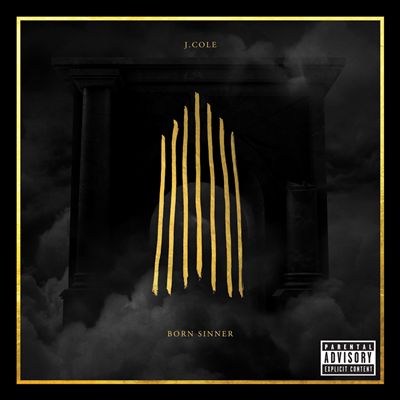 In 2011, Roc Nation released Cole's official debut, Cole World: The Sideline Story, which debuted on top of the Billboard 200. Its biggest single, "Work Out," became Cole's first Top 40 pop hit as a headliner, reaching number 13 and eventually going double platinum. The follow-up, Born Sinner, followed in 2013 and spawned singles such as the Miguel collaboration "Power Trip" (a number 19 hit) and the TLC-assisted "Crooked Smile" (number 27). "Power Trip" also earned Cole his first recognition from Grammy voters, who nominated the track for Best Rap/Sung Collaboration. Titled after the address of his childhood home, 2014 Forest Hills Drive continued his streak of number one LPs in 2014. Its "No Role Models" scraped the Top 40 and preceded the parent release's Grammy nomination for Best Rap Album. (A lower-charting single, "Apparently," was up the same year for Best Rap Performance.) Rather strikingly, 2014 Forest Hills Drive did not feature any guest artists, but Cole was no isolationist. A distribution deal with major-label Interscope facilitated the outward growth of Dreamville, a label Cole and manager Ibrahim Hamad established pre-fame. Within a couple years of partnering with Interscope, Dreamville supported albums from Bas, Cozz, and Omen, and also issued two Revenge of the Dreamers compilations.
By the time Cole released his grim fourth album, 4 Your Eyez Only, in 2016, he had platinum certifications for his three previous full-lengths, ten charting Billboard Hot 100 singles as a top-billed artist, and three as a featured MC, including Jeremih's "Planes," yet another Grammy-nominated recording. 4 Your Eyez Only lengthened his streak of chart-toppers. Thanks to a change in Billboard's chart methodology, all of its songs entered the Hot 100 -- a somewhat ironic feat, given that it was his least pop-oriented work to that point. In 2018, Cole released KOD, a dark and reflective cautionary recording that tackled subjects like mental health, drug dependency, and greed. Topping the charts upon release, KOD included two "features" from Cole himself, in pitched-down form as a hollowed-out addict named kiLL edward. The third and Grammy-nominated volume of the Revenge of the Dreamers series, released in 2019, yielded another headlining hit for Cole with "Middle Child." His sixth album, the Grammy-nominated The Off-Season, went straight to number one in May 2021 and included guest appearances by Morray, 21 Savage, Lil Baby, Bas, and 6lack. Also that year, he released the stand-alone track "Snow on Tha Bluff."