Based in New York City (Brooklyn to be exact) but originally from northern California, J. Anthony Granelli is a flexible bassist/composer who combines jazz with rock and funk and can -- depending on the mood he is in -- be groove-oriented one minute and cerebral or abstract the next. Granelli (who plays both electric and acoustic bass) brings a wide variety of influences to the table, and they range from electric Miles Davis to '60s and '70s organ combos to the downtown Manhattan/Knitting Factory crowd of the '90s and 2000s. Granelli is well aware of Jaco Pastorius, Miroslav Vitous (of Weather Report fame), and Stanley Clarke, but he has also learned a thing or two from funk/soul heavyweight Larry Graham (as in Sly & the Family Stone and Graham Central Station).
Stylistically, Granelli isn't easy to pigeonhole; a lot of his jazz-oriented work could be described as fusion, but he has also made noteworthy contributions to avant-garde jazz and straight-ahead post-bop. Although Granelli's albums have been dominated by his own compositions, he is also a talented interpreter of familiar melodies -- and unlike some jazz-oriented artists, he doesn't believe that worthwhile popular music ended with Tin Pan Alley. The West Coast native has found the jazz possibilities in "If I Can't Have You" (which was a number one pop-disco hit for Hawaiian singer Yvonne Elliman in 1977 and appeared on the Saturday Night Fever soundtrack), and as a member of the experimental band EZ Pour Spout, Granelli has interpreted everything from AC/DC's "Back in Black" and Nirvana's "Heart Shaped Box" to Frankie Valli's sentimental '60s favorite "Can't Take My Eyes Off of You."
Granelli (the son of veteran drummer Jerry Granelli) was only eight years old when he began studying the electric bass with Fred Marshall, a San Francisco musician. As a teenager, Granelli moved to Seattle and went on to play with singer Jay Clayton and trombonist Julian Priester in that city. After that, he returned to the Golden State and attended the California Institute of the Arts, where he studied with bassist/Ornette Coleman alumni Charlie Haden before graduating with a degree in jazz studies in 1991. Granelli didn't remain on the West Coast, however; instead, he moved to New York City, where he founded his band Mr. Lucky (which was named after a Henry Mancini tune and has employed Jamie Saft on organ, David Tronzo on guitar, and Diego Voglino or Kenny Wollesen on drums).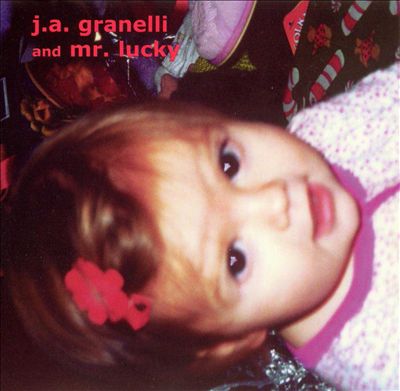 In 1999, Granelli (who has toured with veteran singer Mose Allison) started his own Brooklyn-based label, Love Slave Records -- and by 2004, the company had built a small catalog that included at least eight titles, including some of Granelli's own CDs and a few titles by his drums-playing father. Granelli's first album as a leader, El Oh El Ay, was released on Love Slave in 2001; it was followed by his sophomore disc, Gigantic, in 2003.