Hip-hop's original overweight lover, Heavy D parlayed an eminently likable persona and strong MC skills into a lengthy career in music, television, and film. Weighing in at over 250 pounds, his girth could easily have become a one-note premise, but he varied his lyrical concerns to include positive message tracks and fun-loving party jams, and exuded warmth and respect for women without getting too graphic or sentimental. Musically, his appeal was just as broad -- he was able to mix elements of R&B, reggae, dance, and pop into his music, but his raps were quick-tongued enough that he avoided the accusations of selling out that dogged many other crossover successes of his era. Moreover, he was an all-around talent -- an agile dancer, a successful songwriter and producer, a naturalistic actor, and an astute businessman who held an executive-level position. Even after his tenure as a mainstream artist effectively ended, he maintained a steady level of popularity all the way through into the 2000s. He produced tracks for the likes of Jay-Z and Beanie Sigel, and his own albums continued to go gold.
Heavy D was born Dwight Errington Myers in Mandeville, Jamaica in 1967 and moved with his family to Mount Vernon, New York, as a young child. He discovered rap music at its inception, and by junior high was making his own demo tapes. He later formed the Boyz with high-school friends DJ Eddie F (born Eddie Ferrell), Trouble T-Roy (born Troy Dixon), and G-Wiz (born Glen Parrish). Their demo tape reached Def Jam executive André Harrell, who was in the process of forming his own label, Uptown. Harrell made Heavy D & the Boyz the first artists signed to Uptown in 1986, and they released their debut album, Living Large, in 1987. The singles "Mr. Big Stuff" and "The Overweight Lover's in the House" established Heavy D's image among rap fans, and "Don't You Know" was a crossover hit on the R&B charts, narrowly missing the Top Ten. All told, Living Large was a gold-selling hit.
The follow-up album, 1989's Big Tyme, was the group's real breakthrough. Like its predecessor, it featured production from both Marley Marl and new jack swing guru Teddy Riley. By this time, though, there was a bit more depth to Heavy D's persona, and he was also hitting a peak of consistency as a songwriter. "Somebody for Me," "We Got Our Own Thang," and "Gyrlz, They Love Me" were all significant R&B hits, with the former two reaching the Top Ten; plus, "We Got Our Own Thang" attracted some attention from MTV, while his appearance on Janet Jackson's "Alright" gave him significant mainstream exposure. Big Tyme would eventually reach number one on the R&B album chart, make the Top 20 on the pop side, and go certified platinum. Unfortunately, tragedy struck on the album's supporting tour, on July 15, 1990, when Trouble T-Roy fell from a height of two stories and died. He became the subject of Pete Rock & C.L. Smooth's elegiac hit "They Reminisce Over You (T.R.O.Y.)" as well as a tribute cut on the next Heavy D & the Boyz album, 1991's Peaceful Journey.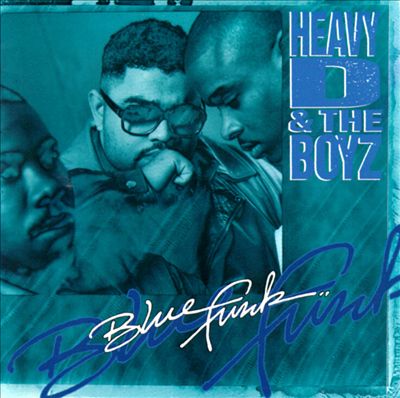 Peaceful Journey was another platinum-selling hit, thanks to the single "Now That We Found Love" -- a modernized version of the Gamble/Huff composition originally recorded by the O'Jays -- which made Heavy D a full-fledged mainstream success. It reached the R&B Top Five and just missed the pop Top Ten. "Is It Good to You" and the posse cut "Don't Curse" were also popular with hip-hop fans, and the MC was also a weekly television presence via his theme song for the sketch comedy series In Living Color. Released in 1993, Blue Funk was a tougher effort with productions from Pete Rock (his younger cousin), DJ Premier, and Tony Dofat; despite its lack of pop appeal, it managed to go gold. In the meantime, Heavy D was establishing a concurrent acting career and landed his biggest role yet as a recurring supporting character on the Fox sitcom Roc; around the same time, he became the vice president of A&R at Uptown. Over the next few years, he would also appear as a recurring character on another Fox sitcom, Living Single.
Heavy D & the Boyz returned to platinum status with 1994's Nuttin' But Love, which spawned hits in "Black Coffee," the R&B Top Five "Got Me Waiting," and the title track. It also became their second album to top the R&B chart, and was their last release as a group.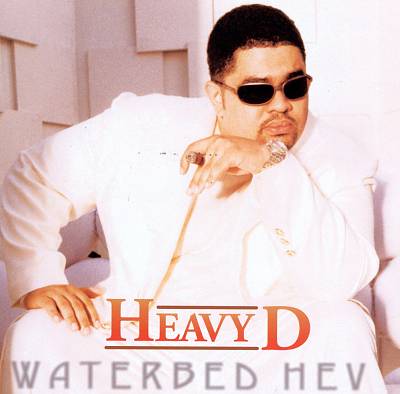 The next two years were big for Heavy D, even though he didn't release any material of his own; he wrote and produced material for the likes of Montell Jordan and Soul for Real (including the hit "Candy Rain"), briefly served as president of Uptown, and made his off-Broadway theatrical debut starring in the one-act play Riff Raff (written and directed by Laurence Fishburne). In 1997, he returned as a solo act, releasing Waterbed Hev to surprising commercial response; it made the Top Ten on both the pop and R&B charts and produced a Top Five R&B hit in "Big Daddy." His seventh album, 1999's Heavy, became his seventh straight to reach the R&B Top Ten.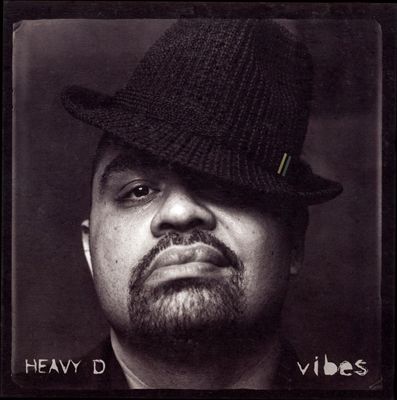 In the meantime, he appeared in the 1999 Eddie Murphy/Martin Lawrence comedy Life and landed a prominent supporting role in the Oscar-nominated drama The Cider House Rules. In 2000, he was most visible as a counselor on the Fox high-school drama Boston Public, which lasted for the next several years, as he worked on albums by Babyface, Jay-Z, Fabolous, and Timbaland, among others. During the rest of the decade, he had recurring roles on The Tracy Morgan Show and Bones, while he also recorded Vibes, a convincing and enjoyable album of reggae-pop. On November 8, 2011 -- several weeks after releasing a rap EP, Love Opus, and less than a month after performing at the BET Hip Hop Awards -- Heavy D collapsed outside his home in Beverly Hills and died of a blood clot. He was 44 years old.