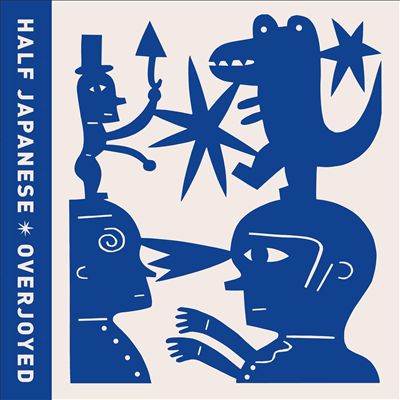 While they never strictly followed the fast-and-loud musical template of punk rock, few of punk's founding fathers could have anticipated the extreme to which Half Japanese took the music's D.I.Y. ethos. Founded by brothers Jad and David Fair, Half Japanese were quite likely the most amateurish rock band to make a record since the Shaggs, especially in their early years, all but ignoring musical basics like chords, rhythms, and melody. However, the brothers made that approach into a guiding aesthetic. David Fair's article "How to Play Guitar" outlined the Half Japanese philosophy: if you rejected conventional ideas about fingering, tuning, and even stringing a guitar, there were no limits to how you could express yourself on what was, after all, your instrument. Beginning in the mid-'70s, Half Japanese's chaotic kind of free expression, with Jad Fair expounding on romantic frustration and horror movies while a shifting cast of musicians kicked up a ruckus behind him, made them the sort of band destined to have a cult following without any sort of mainstream recognition. Over time, however, that cult came to include the likes of Penn Jillette, Jello Biafra, Kurt Cobain, and Yo La Tengo, and the band released a steady stream of eccentric but beguiling albums throughout the '80s and '90s that made them respected elder statesmen of the underground rock community. Their recording career was on pause during much of the 2000s, with Jad Fair devoting himself to solo projects and visual art, but Half Japanese returned to action in 2014 with the upbeat and relatively tuneful effort Overjoyed, and a series of archival reissues charted the evolution of their singular creative vision. 2017's Hear the Lions Roar and 2019's Why Not? were upbeat and tuneful efforts that ranked with Fair's most engaging and accessible work.
Half Japanese's proponents saw them as the epitome of a pure, unbridled enthusiasm for rock & roll, the ultimate expression of punk's dictum that rock should be accessible to anyone who wanted to pick up an instrument and play. Detractors found them gratingly noisy, borderline unlistenable, and too self-conscious and willful about their naïveté. Early on, with less outside influence, their work was more chaotic and cathartic; as time passed, David Fair became a sporadic contributor, and the prolific Jad built a core of semi-regular backing musicians who brought a rudimentary sense of songcraft to the proceedings.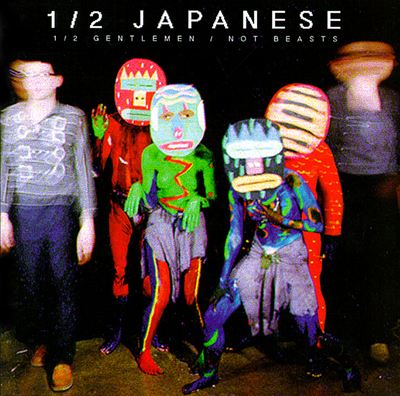 Jad and David Fair formed Half Japanese in their bedroom in the mid-'70s. Accounts differ as to exactly when (somewhere between 1975-1977) and where (either Michigan or their eventual base of Maryland; the family apparently moved around a lot). It is known that the brothers made their first home recordings in 1977, issuing their debut EP that year, Calling All Girls, on their own 50 Skidillion Watts label. Several homemade cassettes circulated in the underground, which resulted in a deal with the small British independent Armageddon. In 1980, Half Japanese became the first band in history to release a three-record box set as its debut album; 1/2 Gentlemen/Not Beasts collected some of their earlier home recordings, while throwing in barely recognizable covers (the Temptations, Buddy Holly, Bob Dylan) and sound experiments cobbled together from guitar noise, electronics, and odd effects. Yet their primary influences were clearly the minimalism of the Velvet Underground and the innocence of Jonathan Richman, with some Iggy Pop angst at times. Over the years, 1/2 Gentlemen/Not Beasts became something of a cult legend (helped out by its scarcity), and foreshadowed the lo-fi movement of early-'90s indie rock.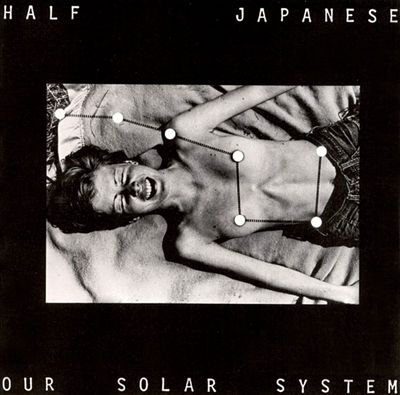 A second album for Armageddon, the aptly titled Loud, followed in 1981; it matched the brothers' atonal squall and stream-of-consciousness compositions with a supporting cast of free jazz musicians. The Horrible EP -- a collection of songs paying tribute to horror movies -- followed on Press in 1983. Around that time, Jad Fair began a concurrent and equally prolific solo career, releasing records under his own name, and in collaborative side projects well into the '90s. Moving to the Iridescence label, Half Japanese took a musical step forward on 1984's Our Solar System, which flitted between rock and improvised chamber jazz while using different musicians in different contexts. Some of those musicians -- multi-instrumentalist John Dreyfuss, guitarist Don Fleming (also of B.A.L.L., the Velvet Monkeys, and Gumball), bassist/guitarist Mark Jickling, and drummer Jay Spiegel among them -- would continue to work with Half Japanese in the years to come. Featuring many of the same musicians, the follow-up, 1984's Sing No Evil, was an even greater concession to accessibility (relatively speaking, of course) with its improved sense of songwriting and structure; it's still acclaimed by many as one of the band's best works.
Iridescence subsequently went under, and the band revived its 50 Skidillion Watts imprint with help from an avowed fan, magician Penn Jillette. In 1987, David Fair took a temporary leave of absence to attend to his family; for the remainder of the band's existence, he would come and go as time permitted. Recording without his brother for the first time (as Half Japanese), Jad Fair worked with Shimmy Disc label honcho Kramer on 1987's Music to Strip By, which spun off the single "U.S. Teens Are Spoiled Bums" and continued the trend toward greater musicality. David Fair returned for 1988's upbeat Charmed Life, which earned some of the strongest reviews of Half Japanese's career. He had departed once again by the time of the more experimental follow-up, 1989's The Band That Would Be King, which found Jad Fair backed by Kramer and free improvisation gurus John Zorn and Fred Frith, along with several semi-regular bandmembers. The loose, spontaneous vibe carried over to the next album, 1990's uneven We Are They Who Ache with Amorous Love, which appeared on the New Jersey label T.E.C. Tones. It featured a large cast of Half Japanese cohorts past and present, including the musicians who would anchor the '90s lineup: guitarist John Sluggett, Swiss-born drummer Gilles-Vincent Rieder, guitarist/bassist Mick Hobbs, and bassist Jason Willett, plus longtime supporter Mark Jickling.
The year 1993 brought Half Japanese the greatest visibility of their career. Longtime fan Kurt Cobain -- a champion of innocent, amateurish indie rock acts like the Vaselines and the Raincoats -- invited Half Japanese to open the East Coast leg of Nirvana's In Utero tour. A documentary film on Half Japanese, titled The Band That Would Be King, after their recent album, was released to art-house theaters by director Jeff Feuerzeig, and T.E.C. Tones also reissued 1/2 Gentlemen/Not Beasts as a two-CD set. In the meantime, Half Japanese released a new album, Fire in the Sky, on the Safe House label. One of the most straightforward rock records in their catalog, it boasted a guest appearance from onetime Velvet Underground drummer Moe Tucker, who sometimes used Half Japanese as a touring band, and frequently welcomed Jad Fair as a guest on her own records. Released in 1995, Hot continued the rock-oriented approach of its predecessor; the same year, Safe House released a double-disc, career-spanning retrospective, the ironically titled Greatest Hits. The following year, Jad and David reunited under their own names to record the album Best Friends. The year 1997 brought Heaven Sent, which appeared on drummer Gilles Vincent's own Kitty Kitty label; its title track -- the product of a session for Amsterdam radio -- was over an hour long, and was believed to be the longest "song" ever released. The same year, Half Japanese signed with Alternative Tentacles and issued Bone Head.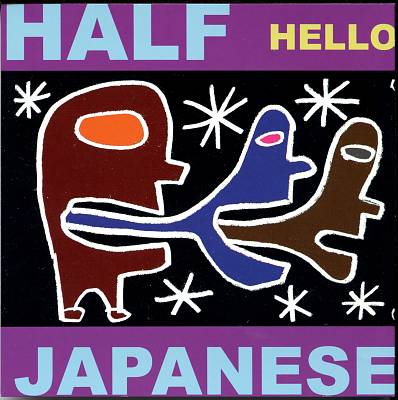 In the years that followed, the band's flood of recorded material finally began to slow to a trickle, although Jad Fair stayed busy as a solo artist and continued his work in the visual arts (his paintings were exhibited periodically in Europe). After a four-year absence, Half Japanese finally returned in 2001 with their second album for Alternative Tentacles, Hello. The group stayed quiet after that, but in 2014 Fire Records launched a Half Japanese catalog reissue program with a new pressing of 1/2 Gentlemen/Not Beasts, followed by Volume 1: 1981-1985, a collection that included the albums Loud, Our Solar System, and Sing No Evil. Volume Two: 1987-1989 followed in January 2014, and collected Music to Strip By, Charmed Life, and The Band That Would Be King, and Volume Three: 1990-1995, issued in May 2015, bundled the albums We Are They Who Ache with Amorous Love, Fire in the Sky, and Hot. Fire also reissued the live album Boo!, recorded during a 1992 tour of Europe.
In late 2013, Jad and David Fair announced that they had returned to the studio, with Deerhoof's John Dieterich as producer, to record Half Japanese's follow-up to Hello. Titled Overjoyed, the album was released by Joyful Noise in September 2014. After the surprise release of the limited-edition lathe-cut Bingo Ringo EP in 2015, the band released its next full-length album, Perfect, in January 2016. Continuing their prolific streak, Half Japanese was back with another album in early 2017, Hear the Lions Roar, while January 2018 saw the release of Why Not? The band was back in early 2019 with Invincible, a tuneful and engaging effort dominated by Jad Fair's favorite themes: love, positive thinking, and monster movies. 2020's similarly themed Crazy Hearts was a full-bodied, rock-oriented LP recorded during sessions in the United States, Spain, and France.