Hüsker Dü and R.E.M. were the two American post-punk bands of the '80s that changed the direction of rock & roll. R.E.M. became a superstar band; Hüsker Dü was never more than a cult favorite. Nevertheless, their albums between 1981 and 1987 proved remarkably influential; they provided the sonic blueprint for the roaring punk-pop hybrid that crossed over into the mainstream in the early '90s. Not only did they shape the sound of the music, they shaped the way independent bands made the transition to the major labels; they showed other bands that it was possible to record uncompromising music on a major label without losing any integrity or creative control. From the Replacements to Nirvana, the Pixies to Superchunk, nearly every major and minor band that appeared in the alternative underground in the late '80s and '90s owed a major debt to Hüsker Dü, whether they were aware of it or not.
The band's two songwriters, guitarist Bob Mould and drummer Grant Hart, both had a knack for writing songs that essentially followed conventional pop structures, complete with memorable melodies, but were still punk songs. Hüsker Dü took the Buzzcocks' pioneering punk-pop and made it harder, both musically and lyrically. Throughout their career, Hüsker Dü never lost their edge, never turned down their amplifiers, never compromised their music. While Hart and bassist Greg Norton were an unfailingly strong rhythm section, Mould would prove to be one of the most influential guitarists of the decade. With his slashing rhythms, distorted strumming, and blazing leads, he set the stage for the alternative guitar heroes of the late '80s and the '90s.
Hüsker Dü formed in Minneapolis, Minnesota, in 1979. Guitarist/vocalist Bob Mould was studying at Macalester College in St. Paul, Minnesota, and working at a record store, which is where he met drummer/vocalist Grant Hart and bassist Greg Norton. The three musicians had diverse tastes, but all shared a love for hardcore punk rock. Naming themselves Hüsker Dü after a '50s Danish board game (the name means "do you remember"), the trio began rehearsing in Norton's basement.
In the early '80s, Hüsker Dü developed a strong local following; nearly every local band, from the Replacements to Soul Asylum, sounded like them. Both Mould and Hart wrote songs and sang lead. In 1981, they released their first single, "Statues," on the local label Reflex, which was quickly followed by their debut album, Land Speed Record, which was released on New Alliance Records. Recorded live, Land Speed Record boasted 17 songs that lasted a full 26 minutes. Later that year, they released an equally fast and hard EP, In a Free Land.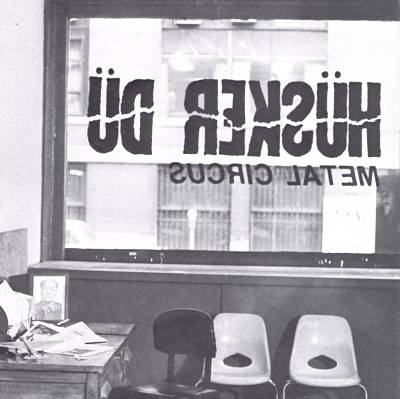 In 1982, they moved backed to Reflex, where they released Everything Falls Apart, their first album recorded in a studio. By this time, Hüsker Dü had begun touring the United States relentlessly, traveling across the country in a van and playing small clubs. Along with the Minutemen, R.E.M., Black Flag, the Meat Puppets, and the Replacements, Hüsker Dü formed the core of a group of independent rock & roll bands that carved out a reputation for touring ceaselessly and getting their records played on college radio stations; they formed the core of the American rock underground in the mid-'80s. Hüsker Dü concerts were a nonstop barrage; the bandmembers rarely spoke to the audience and each song segued directly into the next, without interruption. In addition to touring constantly, Hüsker Dü was recording quickly, turning out the Metal Circus EP in 1983.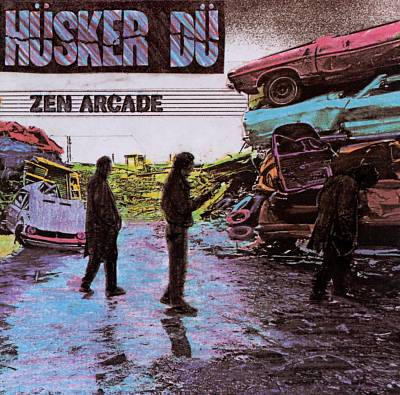 After Metal Circus, Hüsker Dü developed musically at a rapid pace, with Mould and Hart coming into their own as songwriters on 1984's Zen Arcade, their first album for SST Records and their critical breakthrough. Zen Arcade was a double album -- something that was completely unheard of in the underground -- that showed the band stretching out musically, writing sharper pop songs as well as lengthy abrasive instrumentals. Critics embraced the record, as did independent rock fans. At the end of 1984, they released "Eight Miles High," a cover of the Byrds song; it was only available as a single.
Hüsker Dü continued to record and tour at a blindingly fast speed throughout 1984 and 1985. Mould and Hart were beginning to develop an unspoken rivalry as well as a dependency on alcohol and speed. Nevertheless, the group was at its peak in 1985, turning out two albums. The first, New Day Rising, was released in the spring and showed the band moving closer to concise pop songwriting while accentuating their fierce sonic barrage. Flip Your Wig, released late in 1985, featured their cleanest, most accessible production, without making any concessions to mainstream rock. Both albums received excellent reviews, both in fanzines and some mainstream rock publications.
Following the release of Flip Your Wig, Hüsker Dü became the first of the mid-'80s independent post-punk bands to sign a contract with a major label, and they closed a deal with Warner Bros. Candy Apple Grey, the band's first major-label album, appeared in 1986. During that year, tensions between Mould and Hart escalated. Mould began to clean up and Hart continued to sink further into drug and alcohol addiction. Nevertheless, they managed to write and record another double album, Warehouse: Songs and Stories. Although Warner didn't want the band to release another double record, Warehouse was released in the spring of 1987 to uniformly positive reviews.
Hüsker Dü was preparing to launch a series of concerts to support Warehouse when their manager, David Savoy, committed suicide the night before the start of the tour. Hüsker played the tour anyway -- they ran through the new album in order every night, without interruption -- but Savoy's suicide helped the inner-band turmoil reach a peak. Hart showed no signs of sobering up -- he was developing a heroin addiction -- while Mould was clean. Following the Warehouse tour, the band played no more concerts for the rest of the year, which caused speculation that the group was breaking up. Those rumors were confirmed during the winter of 1987-1988, when Hart was fired and the band broke up.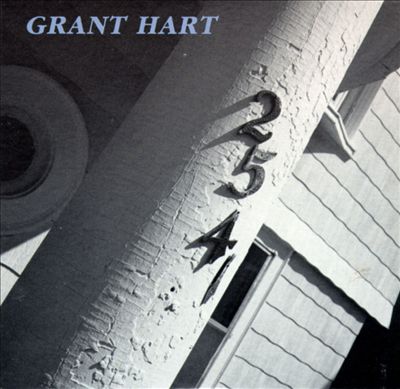 Hart released a solo EP, 2541, on SST later that year, followed by a full-length album called Intolerance a year later. After its release, Hart shook loose his addictions and formed a new band, Nova Mob. Nova Mob released their debut album, The Last Days of Pompeii, in 1991; a self-titled second album appeared in 1994. Norton became a chef in Red Wing. Immediately after the breakup of Hüsker Dü, Mould embarked on a solo career. After releasing two solo albums -- Workbook (1989) and Black Sheets of Rain (1990) -- he formed a trio called Sugar in 1992. Between 1992 and 1994, Sugar released two albums: Copper Blue (1992) and File Under: Easy Listening (1994). Mould broke up the band in 1995 and returned to a solo career the following year.
For years, the Hüsker Dü vaults remained locked. Warner released The Living End -- a live album album culled from Warehouse performances in 1987 -- in 1994, a year after Rhino put together an expanded reissue of Everything Falls Apart, but that was the only release for decades. After battling kidney cancer, Grant Hart died at age 56 in September 2017. Two months later, Numero released Savage Young Dü, a three-CD compilation of rare recordings from 1979-1993 named after an early Hüsker boot.