Gunther Schuller was probably the greatest friend jazz ever had from the classical world. A jazz devotee from the beginning, he was the most outspoken advocate of a fusion between elements of European classical music and jazz, inventing the term "third stream" at a 1957 Brandeis University lecture to describe it. Although third stream music had been around in some form since the beginning of the century, it was Schuller who crystallized the idea, and thanks to alliances with such jazz figures as John Lewis, George Russell, Charles Mingus, and Jimmy Giuffre, he actively encouraged new works in that form. Schuller's own compositions often include jazz elements, though usually far more abstractly integrated into his own 12-tone music than the works of the jazz musicians he has encouraged. As a conductor, Schuller inadvertently helped touch off a popular ragtime fad in the '70s with his spirited performances of Scott Joplin, and he participated in some key jazz recordings as a French horn player. He also was a tireless mover and shaker for jazz studies programs in universities, which had a profound and controversial effect on the direction of the music in the last third of the 20th century and beyond.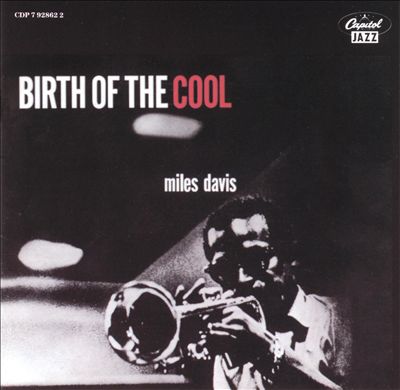 Ironically, in view of his efforts to bring jazz into academia and the concert hall, Schuller was entirely self-taught as a composer. As befitting the son of a violinist with the New York Philharmonic, he did study theory, flute, and French horn privately, but his progress on the latter was so swift that he began playing professionally with the American Ballet Theatre in 1943, and held down first-desk positions with the Cincinnati Symphony (1943-1945) and the Metropolitan Opera (1945-1959). He first attracted notice on the jazz side of the fence by playing French horn on four tracks of Miles Davis' seminal Birth of the Cool sessions in 1950, also appearing in Gil Evans' orchestra on Miles' Porgy and Bess. As his enthusiasm for mergers of both of his worlds grew during the '50s, Schuller founded the Jazz and Classical Music Society with John Lewis in 1955, which presented concerts of music written by both classical and jazz composers. One of the outcroppings from this society was a Columbia recording, Music for Brass, which contained various compositions by Schuller, Lewis, Giuffre, and J.J. Johnson as performed by musicians from across the spectrum like Miles Davis, Schuller himself, and New York Philharmonic conductor Dimitri Mitropoulos.
In conjunction with his famous Brandeis lecture, Schuller started a jazz festival there in 1957, commissioning works from Russell, Mingus, and Giuffre. He continued to turn out third Stream compositions like "Transformation" (1957), "Concertino for Jazz Quartet and Orchestra" (1959), "Conversations for the Double Quartet of the Modern Jazz Quartet and Beaux Arts String Quartet" (heard on the MJQ's Third Stream album), and "Variants on a Theme of Thelonious Monk" (1960). He and Lewis founded the Lenox School of Jazz Summer School and presented the first jazz concert ever held at Lenox's hitherto solidly classical bastion, Tanglewood, in 1963.
Having given up the French horn in 1962, Schuller merely narrowed his multi-pronged activities down to conducting, composing, teaching, and writing. The year 1967 found Schuller becoming the president of the New England Conservatory of Music in Boston, where he promptly established a jazz department that became the first to offer a four-year B.A. degree in jazz. Schuller also started the New England Conservatory Jazz Repertory Orchestra and Ragtime Ensemble, and he soon became immersed in transcribing the works of Duke Ellington and Jelly Roll Morton, and performing period arrangements of Scott Joplin rags. The latter activity resulted in The Red Back Book (Angel), which became a runaway hit album in 1973, reawakening interest in the rags of Joplin and touching off their use in the popular movie The Sting. Schuller's involvement in the ragtime revival reached its apogee in 1975, when he conducted the first recording of Joplin's opera Treemonisha (Deutsche Grammophon) with the Houston Grand Opera; and Schuller and the NEC Ragtime Ensemble would tour well into the next decade.
Schuller reconstructed, edited, and conducted the posthumous premiere of Mingus' Epitaph at Lincoln Center in 1989, while modestly not claiming to have said the last word on this huge, chaotic work. In the classical sphere, his symphonic piece Of Reminiscences and Reflections won the Pulitzer Prize for music in 1994. He also found the time to write two massive, erudite tomes on jazz, Early Jazz: Its Roots and Musical Development (1968) and The Swing Era: The Development of Jazz 1930-1945 (1989), which chronicle and analyze the music in unprecedented, thorough detail. In June 2001, Cambridge, Massachusetts institution the Longy School of Music awarded Schuller the Leonard Bernstein Lifetime Achievement Award for the Elevation of Music in Society. Just weeks later, a new work by Schuller was premiered at the Rockport Chamber Music Festival. In 2009, as part of its 125th-anniversary celebration, the Boston Symphony Orchestra premiered "Where the Word Ends," a new orchestral work composed by the then-83-year-old Schuller, and Schuller's autobiographical volume Gunther Schuller: A Life in Pursuit of Music and Beauty was published two years later in 2011. Schuller died in Boston in June 2015 at 89 years of age.