A songwriter, composer, and multi-instrumentalist, Gotye (real name Wouter De Backer) earned a global audience in 2011 when his single "Someone I Used to Know" became a major international success. Wouter De Backer was born in Bruges, Belgium on May 21, 1980. The De Backer family left Belgium for Australia when Wouter was two years old, finding a home in Sydney before relocating to the Melbourne suburb of Montmorency. When he began attending school, Wouter started using an Anglicized variation of his name, Walter, and before long he revealed he had a talent for music. Becoming proficient on keyboards and drums, De Backer was a teenager when he formed his first band, Downstares, with three of his high-school friends. Once De Backer graduated from high school, Downstares broke up, and after inheriting a large collection of old LPs while attending the University of Melbourne, he began experimenting with sample-based music.
In 2001, De Backer released a limited-edition EP, Out Here in the Cold, which he credited to Gotye; the name was a simple phonetic spelling of Gaultier, the French equivalent of Wouter. The EP earned some airplay on Triple J, a noted Australian radio outlet, and De Backer was encouraged to continue making music as Gotye. Around the same time, De Backer became acquainted with singer and songwriter Kris Schroeder, and together they formed a band called the Basics, who released their first album, Get Back, in 2003. While the Basics quickly attracted an audience, De Backer continued to make music as Gotye, and released his first full-length album, Boardface, within months of the Basics' debut LP.
After moving out of his family's home, De Backer found himself moving frequently over the next several years, while also dividing his time between solo work and the Basics. The nomadic lifestyle was reflected in the sound of the second Gotye album, 2006's Like Drawing Blood, which was a critical and commercial success in Australia, voted the best album of the year in a Triple J listeners' poll and earning platinum certification. After establishing a permanent home for his home studio in a barn on his family's property and finding some downtime from the Basics (who released albums in 2007 and 2009), De Backer began the work of creating a third Gotye album, and in 2011 he issued Making Mirrors. The album's first single, "Eyes Wide Open," was a major hit in Australia, but the follow-up, a duet with Kimbra titled "Someone That I Used to Know," became an international smash, with the single topping the charts in the United States, Canada, the U.K., France, Germany, Italy, Belgium, and of course Australia, and winning a Grammy Award for Song of the Year. The success of "Someone I Used to Know" helped Making Mirrors achieve gold or platinum status in 11 countries, and it won the Grammy Award in 2013 for Best Alternative Album.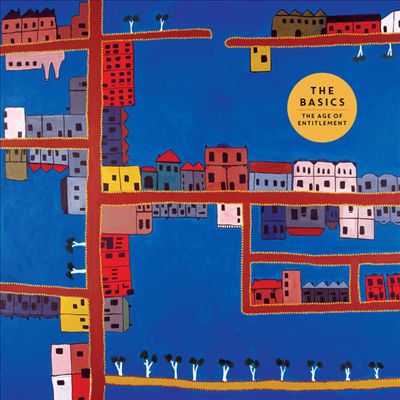 After the success of Making Mirrors, De Backer returned to the Basics for their 2015 album, The Age of Entitlement, and he launched a personal project, the Ondioline Orchestra, in which he paid tribute to pioneering electronic musician Jean-Jacques Perrey, who was a virtuoso of the Ondioline, a keyboard that could emulate the sound of strings, woodwinds, and other instruments. In 2017, De Backer announced he had founded a new record label, Forgotten Futures, whose first release would be an archival collection of rare Jean-Jacques Perrey recordings.