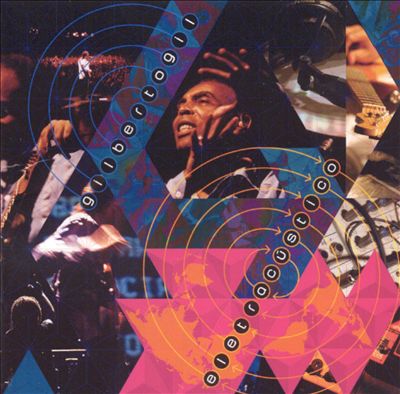 A leader of Brazil's Tropicalia movement during the late 1960s along with artists Caetano Veloso, Marcos Valle, and Gal Costa, multi-instrumentalist Gilberto Gil mixed native styles like samba, MPB, and bossa nova with rock and folk instruments to become one of Brazil's, and the world's most celebrated singer/songwriters. Gil's career has spanned six decades, and he's had hits in each one. He has won Grammy Awards for "best world music album" for 1998's Quanta Live and for "best contemporary world music album" in 2005 (Eletracústico), and has taken home several Latin Grammys, including three in 2001, 2002, and 2010 for "best Brazilian roots/regional album" and another during the latter year for "best Brazilian popular music album." He has sold tens of millions of recordings.
As a multi-instrumentalist and singer/songwriter, Gil joined his first group, the Desafinados, in the mid-'50s and by the beginning of the '60s was earning a living as a jingle composer. Although known mostly as a guitarist, he also holds his own on drums, trumpet, and accordion. He began playing the accordion when he was eight, and he listened to street singers in the marketplace around Salvador. By the end of the '50s, Gil was studying business administration at Salvador's Federal University and playing with a group called Os Desafinados. Around this time, he heard singer and guitarist João Gilberto on the radio and was so impressed that he immediately bought a guitar and learned to play and sing the bossa nova. He spent the early '60s composing songs for TV ads, and in 1964, he was in Nos Por Exemplo, a show of bossa nova and traditional Brazilian songs directed by Caetano Veloso. In 1965, he moved to São Paulo, and after singing and playing in various shows, he had his first hit when singer Elis Regina recorded his song "Louvacao." He began to establish himself as a singer of protest songs, and he became very popular with Brazilians involved in the Tropicalia movement, which opened up native Brazilian folk music to other kinds of influences. The success of the single "Louvacao" inspired Gil to record an album of his own material with the same title.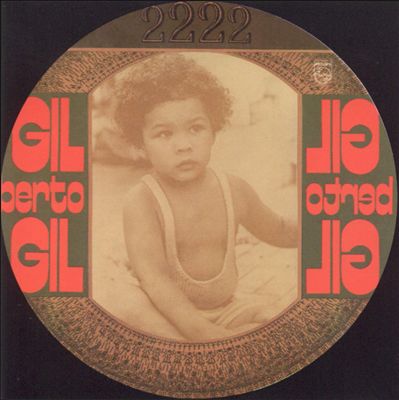 Gil made his first self-titled recording in 1966, but his first hit single didn't come about until 1969, with "Aquele Abraco." His musical fusion of bossa nova, samba, and other styles was so revolutionary it frightened the country's military dictatorship into arresting him, and that's when he headed to Great Britain. (He and Veloso were placed in solitary confinement while authorities figured out what they wanted to do with the pair.) After three years in England, where he had the chance to work with groups like Pink Floyd, Yes, the Incredible String Band, and Rod Stewart's band in London clubs, he returned to Brazil in 1972. He recorded Expresso 2222, which spurred two hit singles in Brazil, "Back in Bahia" and "Oriente." After playing at the Midem Festival in France in 1973, Gil recorded Ao Vivo in 1974. A year later, he recorded with Jorge Ben for the album Gil & Jorge. In 1976, he toured with Veloso, Gal Costa, and Maria Bethânia and released the Doces Báraros album.
For most of the rest of the '70s, he recorded for a variety of Brazilian record companies until signing an international deal with the WEA group of labels in 1977. He toured U.S. colleges in 1978 and firmly established his place in the international jazz world with his albums Nightingale (1978) and Realce (1979). He also released a double-live album in 1978, Gilberto Gil ao Vivo em Montreux, recorded during his performances at the jazz and blues festival in Switzerland. In 1980, Gil teamed up with reggae musician Jimmy Cliff. The pair toured Brazil, and Gil's cover of Bob Marley's "No Woman, No Cry" climbed to number one, selling 700,000 copies. Gil followed up in 1981 with Luar (A Gente Precisa Ver o Luar), one of his most acclaimed recordings. In 1982, he performed again at the Montreux Festival, but this time with Jimmy Cliff. He followed up with Um Banda Um (1982), Extra (1983), and Raça Humana (1984), the last recorded with Bob Marley's Wailers.
In the late '70s, Gil became a prominent spokesman for the Black consciousness movement then taking place in Brazil. In 1982, he had huge crossover success with "Palco," which became popular in dance clubs and led to stadium tours of Europe. Meanwhile, back in the U.S., he would play mid-sized jazz clubs in New York City and Los Angeles. Gil celebrated his then-two-decade career in 1985 with the album Dia Dorim Noite Neon (released in the U.S.), and released Gilberto Gil em Concerto, recorded live in Rio, in 1987. The early '90s saw Gil continuing his involvement in social and political causes in his native country, finding widespread support for his political stances, and he was elected to office in the port city of Salvador (aka the Black Rome), his hometown. In 2003, Gil began serving as Brazil's Minister of Culture, and two years later, he received Sweden's Polar Music Prize and a Légion d'Honneur from the French government. Gil continued to maintain a recording career throughout the '90s and 2000s, including the 2008 release Banda Larga Cordel. In 2008, he stepped down from his position as Minister of Culture for health reasons. Two years later, he returned to music, releasing Fé Na Festa in 2010. In 2015, five decades into his remarkable career, Gil teamed with contemporary and longtime friend Caetano Veloso on a major world tour called "Two Friends, a Century of Music." Commemorating the tour was a concert album recorded during one of their Brazilian shows called Dois Amigos, Um Século de Música: Multishow Live. The double album was released by Nonesuch Records in April 2016. In November of 2017, Gil, Costa, and Nando Reis undertook a tour of Brazilian stages that featured all three performers solo and together in various combinations. It sold out every venue within minutes. In the spring of 2018, a document entitled Trinca de Ases: Multishow ao Vivo was issued by Biscoito Fino. The album topped the Brazilian album charts and placed among World Music entries.