Simply one of the greatest guitarists in jazz history, George Benson is an amazingly versatile musician whose adept skills find him crossing easily between straight-ahead jazz, smooth jazz, and contemporary R&B. Blessed with supreme taste, a beautiful, rounded guitar tone, terrific speed, a marvelous sense of logic in building solos, and, as always, an unquenchable urge to swing, Benson's inspirations may have been Charlie Christian and Wes Montgomery, but his style is completely his own. Not only can he play lead brilliantly, he is also one of the best rhythm guitarists around, supportive to soloists and a dangerous swinger, particularly in a soul-jazz format; skills he first garnered attention for as a member of Brother Jack McDuff's band in the early '60s. Benson can also sing in a lush, soulful tenor with mannerisms similar to those of Stevie Wonder and Donny Hathaway. In a sense, he is the guitar-playing equivalent of Nat King Cole, a fantastic instrumentalist whose smooth way with a pop vocal helped solidify his prowess in the marketplace. It is this combination of singing and guitar playing that has garnered him numerous accolades and chart success, including most notably his 1976 breakthrough Breezin', which topped the pop, R&B, and jazz charts and took home Grammy Awards for Best Pop Instrumental Performance and Record of the Year. Benson has remained a chart and awards season favorite, releasing more Top Ten jazz albums, including 1980's Grammy-winning Give Me the Night, 1993's Love Remembers, and 2006's Grammy-winning Givin' It Up with Al Jarreau. Along with his original studio albums, Benson has paid tribute to his idols, releasing 2013's Inspiration: A Tribute to Nat King Cole and 2019's Fats Domino- and Chuck Berry-inspired Walking to New Orleans.
Born in 1943 in Pittsburgh, Benson actually started out professionally as a singer, performing in nightclubs at the age of eight, recording four sides for RCA's X label in 1954, and forming a rock band at 17 while using a guitar that his stepfather made for him. Exposure to records by Christian, Montgomery, and Charlie Parker got him interested in jazz, and by 1962, the teenage Benson was playing in Brother Jack McDuff's band. After forming his own group in 1965, Benson became another of talent scout John Hammond's major discoveries, recording two highly regarded albums of soul-jazz and hard bop for Columbia and turning up on several records by others, including Miles Davis' Miles in the Sky. He switched to Verve in 1967, and, shortly after the death of Montgomery in June 1968, producer Creed Taylor began recording him with larger ensembles on A&M (between 1968 and 1969) and big groups and all-star combos on CTI (from 1971 to 1976).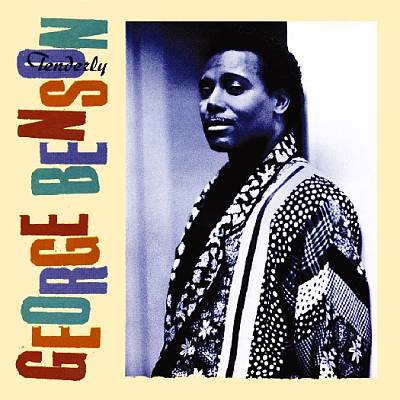 While the A&M and CTI albums certainly earned their keep and made Benson a guitar star in the jazz world, he gained yet more commercial acclaim after signing with Warner Bros. in 1976. His first album for Warner Bros., Breezin', became a Top Ten hit on the strength of its sole vocal track, "This Masquerade," and this led to a string of hit albums in an R&B-flavored pop mode, culminating with the Quincy Jones-produced Give Me the Night. However, jazz remained at the core of his sound, as showcased on 1989's standards album Tenderly, as well as 1990's Big Boss Band with the Basie band, the latter of which featured his guitar more prominently. In 1993, he scored another number one contemporary jazz album with Love Remembers, and followed with several more chart-topping albums, including 1996's That's Right and 1998's Standing Together.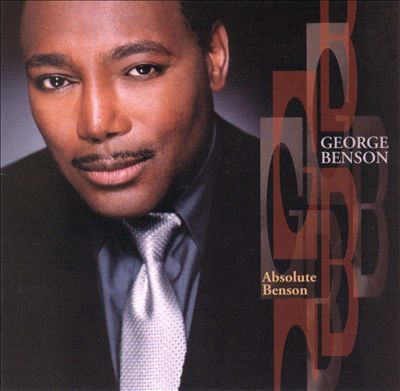 The Latin-infused Absolute Benson arrived in 2000 debuting at number one on the Billboard Jazz chart, and was followed by 2004's number five-charting Irreplaceable. He then paired with vocalist Al Jarreau for 2006's Givin' It Up, which topped the contemporary jazz chart and took home Grammy Awards for Best Pop Instrumental Performance and Best Traditional R&B Vocal Performance.
In 2009, Benson signed to Concord and released Songs and Stories for the label; he followed it with his first primarily instrumental album in 35 years, Guitar Man, in 2011. Two years later, Benson released Inspiration: A Tribute to Nat King Cole, featuring arrangements by Nelson Riddle and Randy Waldman. In 2019, he returned with a second tribute album, Walking to New Orleans: Remembering Chuck Berry and Fats Domino. A concert album, Weekend in London, arrived in 2020.