Brazilian vocalist Gal Costa was a fundamental presence in the Tropicalia movement on the 1960s, then went on to be a treasured performer who exemplified her country's joyful approach to music for decades afterward.
She got her start at a young age as a singer and violão player. Working in a record store, she spent long hours listening to music, especially that of João Gilberto. She became acquainted with Caetano Veloso in 1963 and the next year, when he was invited to organize a Brazilian popular music show at the opening of Salvador's Teatro Vila Velha, Costa was asked to perform. The show, called Nós, por Exemplo, featured Caetano, his sister Maria Bethânia, Gilberto Gil, and Costa. It proved a success and was performed again two weeks later with the addition of Tom Zé. The success was even bigger, and the group (without Tom) soon presented another show, Nova Bossa Velha, Velha Bossa Nova.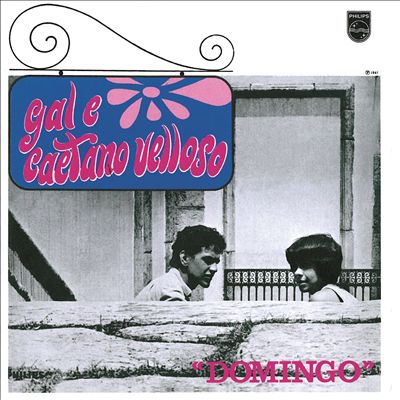 In September 26, 1965, the group opened the show Arena Canta Bahia, at São Paulo's Teatro de Arena. At the end of that year, Costa met her idol João Gilberto, who asked her to sing while he accompanied her; after listening to her on several songs, he declared, "Girl, you sing beautifully. Someday I will return to record an album only with you." Also in that year, she appeared on Bethânia's first album, singing "Sol Negro" (Caetano Veloso). In 1966, she recorded a single for RCA and interpreted the Gilberto Gil/Torquato Neto song "Minha Senhora" at TV Rio's I FIC. In 1967, Costa recorded her first LP, together with Caetano (also his first LP), on Domingo. In 1968, she recorded two tracks on the LP manifesto Tropicália: Ou Panis Et Circensis that became her first hits, "Mamãe Coragem" and "Baby." Also in 1968, she achieved great popularity at TV Record's IV FMPB (São Paulo) when she won first place for "Divino Maravilhoso" (a song penned by Gilberto Gil and Caetano Veloso).
In the next year, she recorded her first individual LP for Philips, Gal Costa. She then began a busy schedule of performances throughout Brazil and that same year recorded another self-titled effort for Philips. In 1970, she performed in England and, returning the next year to Brazil, recorded the LP Legal. In 1971, she had success in the show Deixa Sangrar and joined João Gilberto and Caetano in a live TV Tupi performance. In 1972, her show A Todo Vapor was recorded live on a double album, and she performed with Gil and Caetano at several venues. In 1973, she performed at the MIDEM in Cannes, France, and recorded the LP Índia, after the show by the same name. In 1976, she recorded the album Os Doces Bárbaros with Caetano, Gil, and Bethânia, also performing a series of shows with them under the same name; she also recorded the solo album Gal Canta Caymmi. She recorded four more albums in the '70s. In the '80s, she gained international exposure, touring Japan, France, Israel, Argentina, the U.S., Portugal, Italy, and elsewhere. In 1984, she performed in the show O Sorriso do Gato de Alice (and title of her 20th album), which was awarded by APCA and received the Shell Prize. In 1997, she commemorated 30 years of her career with the CD and video Acústico MTV (BMG), with many special guests. In 1998, Polygram released 30 Anos de Barato, a three-CD box set. The double-disc Gal Canta Tom Jobim: Ao Vivo appeared in 1999.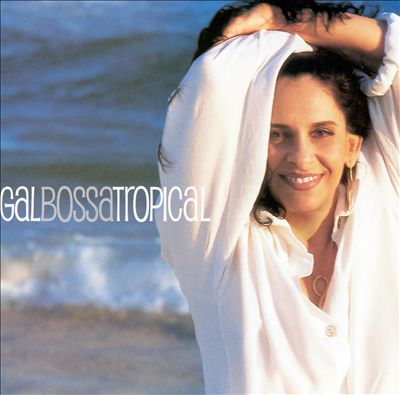 Costa continued to be a viable and active artist in the 21st century, issuing new recorded material even as repackaging of her previous work hit the market. Gal Boss Tropical was released in 2002 by Abril, followed by Hoje: 2005 from Trama Records three years later. 2006 saw the appearance of Gal Costa Live at the Blue Note from DRG. In 2011, she reunited with Caetano Veloso for an album titled Recanto, worked with his son Moreno and Kassin on 2013's Estratosférica, duetted with fellow Brazilian legend Maria Bethânia on 2018's A Pele do Futuro, and on 2021's Nenhuma Dor, worked with another of Velosos's sons, Zeca. That was the last new album issued during her lifetime; she passed in early November of 2022.