If history is kind to Fugazi, their records won't be overshadowed by their reputation and methods of operation. Instead of being known for their community activism, five-dollar shows, ten-dollar CDs, and resistance to mainstream outlets, they will instead be known for their intelligent songwriting and undeniably proficient musicianship, which drew from their roots in Washington, D.C. hardcore, as well as post-punk and dub reggae. Songs like "Waiting Room" and "Suggestion," as well as albums such as Repeater and Red Medicine, are considered post-hardcore benchmarks.
Drummer Brendan Canty, bassist Joe Lally, and guitarists/vocalists Ian MacKaye, and Guy Picciotto formed Fugazi in 1986. Initially a trio, Picciotto was added to the lineup after the band's first live shows. Prior to forming, the members already had deep roots in the D.C. punk scene. Dischord labelhead MacKaye, who had previously been in the Teen Idles and Minor Threat, had just come from Embrace. For better or worse, Embrace, along with Picciotto and Canty's better Rites of Spring, kick-started the emo subgenre that reached prominence years later.
After further honing their cathartic live act and expanding their material, the band's first EP, Fugazi, was released in late 1988. More an extension of Rites of Spring's thick, dynamic, varied-tempo soul-baring than anything else, the EP featured "Suggestion," which became the group's most well-known song. Though the course of rock history shows that loud music created by angry men tends to be of a predatory nature, "Suggestion" was an anomaly. MacKaye spoke from a woman's point of view and railed against objectification. The similarly Margin Walker EP followed the next year and was later coupled with Fugazi on CD as 13 Songs.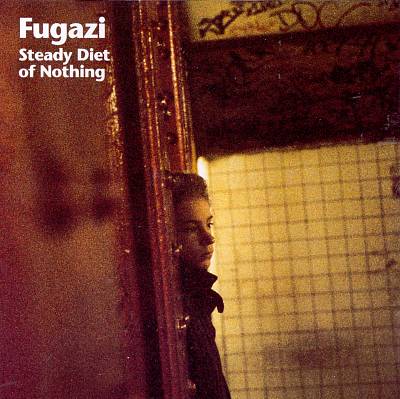 Repeater, the band's first proper album, was released in 1990. A toughened and refined progression, it's generally regarded as a classic. Steady Diet of Nothing, issued in 1991, was clearly the band's most challenging material to that point. Two years passed until the arrival of In on the Killtaker, an abrasive set that registered on the Billboard 200 at number 153. While major labels were interested in signing the band and even linking with Dischord, a label that had lost Jawbox to Atlantic and Shudder to Think to Epic, they were turned away.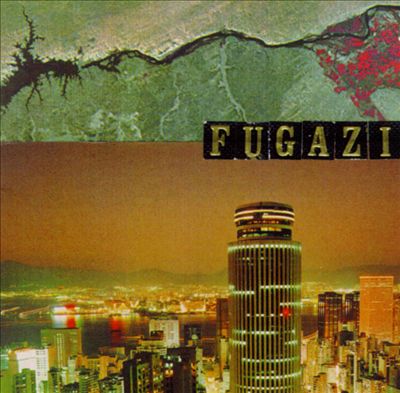 As the responsibilities of adulthood and outside musical involvements increased, Fugazi's recordings and tours became more sporadic during the latter half of the '90s. Both Red Medicine (1995) and End Hits (1998) were looser and more exploratory than the band's earliest recordings. Instrument (1999), a documentary video directed by Jem Cohen, was released with an accompanying soundtrack and included live performances and interviews. The soundtrack featured demos, jams, and incidental cutting-room scraps. Fugazi's sixth proper album, The Argument (2001), was simultaneously issued with the three-song Furniture EP.
Outside Fugazi, both MacKaye and Picciotto helped other bands with production. MacKaye continued to operate Dischord, and Lally began his own label, Tolotta. Picciotto also ventured into filmmaking. Though they never officially disbanded, Fugazi remained dormant as the years spun on. MacKaye toured and recorded more with the Evens, his band with Amy Farina. In 2011, Dischord launched the Fugazi Live Series, an online archive that grew to house recordings of various qualities of every one of the group's more than 1,000 shows. When the series reached its goal of complete documentation of Fugazi's live work, Dischord marked the end of the phase with the 2014 release of First Demo, a remastered issue of the band's previously unreleased ten-song demo recording from 1988.