Guided by the succinct, sweet, and self-conscious tendencies of singer/songwriter Greta Kline, indie pop group Frankie Cosmos started as a prolific home-based solo project in the early 2010s. As a young teen in the late 2000s, she tapped into the quirky vibes of New York's SideWalk Cafe anti-folk scene, which had given birth to the Moldy Peaches early in the decade, as well as the D.I.Y. ethos of K Records. Her songs appeared mostly online in various albums, sometimes on a monthly basis. Growing in popularity and influence, Frankie Cosmos made her studio and label debut with Zentropy in 2014. Two years later, Next Thing was her first Top 40 independent album. Though Kline had been recording with a backing band since Zentropy, the project's first official outing as a quartet was 2018's Vessel, Frankie Cosmos' Sub Pop debut. Their darker third Sub Pop outing, 2022's pandemic-penned Inner World Peace tweaked the project's indie pop with touches of psychedelic and '70s pop inspirations.
A native New Yorker, Kline is the daughter of actors Kevin Kline and Phoebe Cates. Having played piano and drums and settled on guitar by the seventh grade, she frequented local underground rock shows in her youth. After being introduced to a small community of encouraging artists at Purchase College in Westchester, she began writing and recording her own songs. Kline herself attended NYU, where she studied poetry. Though she began uploading songs under aliases including ingrid superstar, Little Bear, and the Ingrates as early as 2009, by 2012 Kline had dropped out of college to focus on music and was playing shows and recording under the name Frankie Cosmos.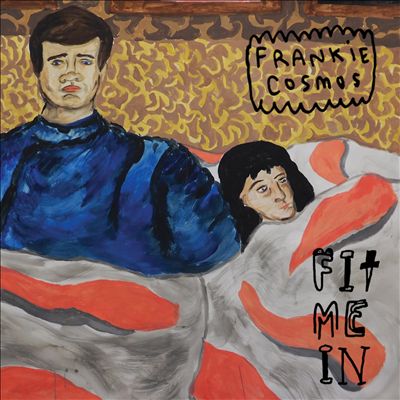 Following dozens of home-recorded, self-released collections, Frankie Cosmos' label debut, Zentropy, arrived on Double Double Whammy in 2014. It represented Kline's first studio album, completed with the help of a full band. She soon signed with Bayonet Records, which issued the four-track Fit Me In EP a year later. The second Frankie Cosmos studio album was written as the songwriter transitioned into her twenties. Titled Next Thing, it saw release in 2016, also on Bayonet. The record spent a week at the number 13 spot on the Billboard Heatseekers Albums chart and was a Top 40 independent album.
Kline joined Warehouse members Alex Bailey and Doug Bleichner on side project Lexie in mid-2017, issuing the eight-track debut Record Time! Ava Luna's Carlos Hernandez recorded and mixed the album. That same year, Frankie Cosmos officially became a four-piece and signed with Sub Pop Records.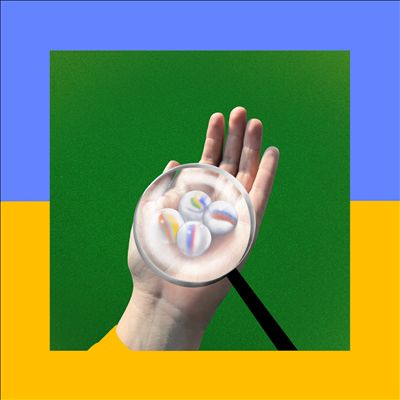 Featuring Kline with Lauren Martin on keys, David Maine (aka Main) on bass, and Luke Pyenson on drums, they made their Sub Pop debut with Vessel in 2018. It was a Top Ten Heatseekers album and reached number 21 on Billboard's independent albums chart. Alex Bailey, who contributed guitar to the record, replaced Maine as the group's bassist in time for subsequent touring. A digital-only collection consisting of piano songs recorded by a solo Kline and first issued as weekly singles, Frankie Cosmos' Haunted Items followed in April 2019. Back with bandmates Martin, Pyenson, and Bailey, that September's Close It Quietly was tracked with engineer/co-producer Gabe Wax.
The arrival of the COVID-19 pandemic took Frankie Cosmos off the road and led to uncertainty about even being able to continue. After nearly 500 days apart, they finally reconvened to go through around 100 songs Kline had written in the interim. They eventually recorded 15 of them with singer/songwriter Katie Von Schleicher and engineer Nate Mendelsohn co-producing with the band at Figure 8 Recording in Brooklyn. The resulting Inner World Peace had a more downcast tone than its predecessors and reflected a slight shift in sound with a mix of psychedelic and prog rock as well as '70s folk, '70s pop, and the 2000s indie rock of Kline's teens all coming into play.