A behind-the-stars songwriter, music producer, and actor as well as a singer/songwriter in his own right, Los Angeles native FINNEAS (Finneas O'Connell) is recognized for his sleek and intimate alternative pop style. He emerged on the international stage first as an actor -- he appeared in the film Bad Teacher (2011) and on TV's Glee (2015), among other roles as a teenager -- before drawing accolades in the late 2010s for his Grammy-winning contributions to the outcast anthems of his sister, Billie Eilish. Following the March 2019 release of her breakthrough full-length, When We All Fall Asleep, Where Do We Go?, and related touring as a member of her live band, FINNEAS stepped forward with his own debut, the Blood Harmony EP, in 2019. The full-length Optimist followed in 2021. While featuring some of the economical, interior-facing production he'd become known for, the album's reliance on piano, diversions into brighter pop, and his warmer, more assertive vocal delivery set him apart from his sibling.
Born in Los Angeles in 1997, Finneas Baird O'Connell grew up in a creative family; his parents are actress/screenwriter Maggie Baird and actor Patrick O'Connell. His sister, Billie Eilish (full name Billie Eilish Pirate Baird O'Connell), is four-and-a-half years younger. A child actor, he started writing and recording his own music around age 12. Meanwhile, he made his film debut alongside Cameron Diaz in 2011's Bad Teacher, and in 2013 he appeared on the soundtrack of the music-themed film drama Life Inside Out, which he starred in alongside his mother. Parts on Modern Family and Aquarius followed, and in 2015, he appeared as the recurring character Alistair on the sixth season of Glee. Early the next year, his guitar pop group the Slightlys issued their debut single, "Desperate Measures." Later in 2016, Eilish had her big breakthrough with the FINNEAS-produced "Ocean Eyes," a song that he had originally written for his band. After garnering tens of millions of streams, it eventually reached number 84 on the U.S. Hot 100.
The siblings continued their successful professional partnership, with FINNEAS co-writing and producing Eilish's debut EP, Don't Smile at Me, which arrived in Interscope in 2017. That year, their stand-alone single "Bored" was included on the soundtrack to the Netflix series 13 Reasons Why. By then a bona fide pop superstar, Eilish's 2019 full-length debut, When We All Fall Asleep, Where Do We Go?, topped the Billboard 200. It was produced and co-written by FINNEAS. By the end of the year, he had also found work producing songs for the likes of Selena Gomez and Camila Cabello.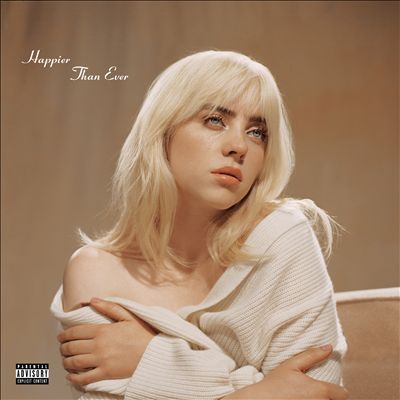 In October 2019, FINNEAS presented his solo debut, the EP Blood Harmony. A set of intimate relationship songs released on the OYOY label, it led to an appearance in the Top Five of Billboard's Next Big Sound chart. That November, he collected six Grammy Award nominations for his work on Eilish's debut album, including Record, Album, Song, and Producer of the Year (in addition to Best Pop Vocal Album and Best Engineered Album, Non-Classical). He went on to win all six. In September 2020, he released the song "What'll They Say About Us," which found him drawing inspiration from the Black Lives Matter movement as well as the death of Broadway performer Nick Cordero due to COVID-19. Early 2021 then saw the release of the single "Till Forever Falls Apart," a collaboration with Ashe that reached the Top 20 of the Billboard alternative songs chart. Two more Grammys followed that March, for Record of the Year (Eilish's "Everything I Wanted") and Best Song Written for Visual Media (the Bond theme "No Time to Die," sung and co-written by Eilish). Three months after delivering his sister's second chart-topping album, Happier Than Ever, FINNEAS' first full-length and Interscope debut, Optimist, arrived in October of 2021.