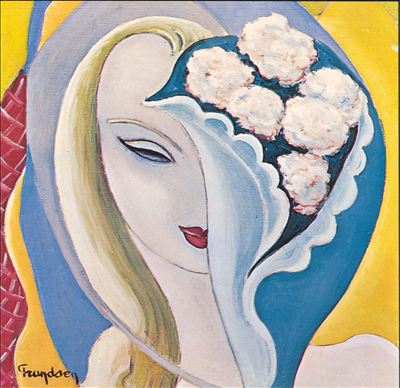 At his peak, Eric Clapton was nicknamed "God" by his fans, an indication of how highly regarded the guitarist was during his glory days. This phrase, immortalized in graffiti that spread across London in 1967, originated a few years earlier when Clapton was playing with John Mayall's Bluesbreakers just after leaving the Yardbirds in 1965. Clapton never was comfortable with the nickname -- he embraced "Slowhand," titling his 1977 album after it -- but "Clapton Is God" is a pivotal part of his story and an instrumental moment in the rise of the guitar hero, a rock & roll cliché that didn't exist prior to EC. To be sure, there were flashy players in blues and rock prior to Clapton, but nothing along the lines of Clapton, whose fame quickly eclipsed Mayall's in the Bluesbreakers and whose playing became the centerpiece of Cream, the psychedelic power trio he co-led with bassist Jack Bruce and drummer Ginger Baker between 1966 and 1968. Clapton was venerated for his fast-fingered solos (the "Slowhand" nickname was in jest) and that's what people came to see. Although he sang some Cream songs, it took him a while before he embraced lead vocals, easing into a solo career after a stint with Delaney & Bonnie in 1969 and 1970. Clapton was so reticent to step to the front of the stage that he adopted a pseudonym for what's regarded as his finest album, Layla & Other Assorted Love Songs by Derek & the Dominos, but after a bout with addiction that sidelined him through much of the early '70s, he re-emerged as the pre-eminent guitarist of his generation, a sword-slinger who undercut his bravado with pretty ballads, like "Wonderful Tonight." The '80s may not have treated Clapton kindly -- he teamed with Phil Collins for albums designed to bring him hits that never materialized -- but he reigned in the '90s, benefitting from the acoustic authenticity of 1993's Unplugged, which turned into one of his biggest records. After that LP, he went out of his way to boost his idols -- he cut full albums with J.J. Cale and B.B. King -- while occasionally taking an odd stylistic departure (his odd TDF side project with Simon Climie) but always reconnecting with the blues roots upon which his entire career lay, as evidenced by his relaxed 2021 album The Lady in the Balcony: Lockdown Sessions.
By the time Eric Clapton launched his solo career with the release of his self-titled debut album in mid-1970, he was long established as one of the world's major rock stars due to his group affiliations -- the Yardbirds, John Mayall's Bluesbreakers, Cream, Blind Faith -- all of which had demonstrated his claim to being the best rock guitarist of his generation. The fact that it took Clapton so long to go out on his own, however, was evidence of a degree of reticence unusual for someone of his stature. And his debut album, though it spawned the Top 40 hit "After Midnight," was typical of his self-effacing approach: it was, in effect, an album by the group he had lately been featured in, Delaney & Bonnie & Friends.
Not surprisingly, before his solo debut had even been released, Clapton had retreated from his solo stance, assembling from the D&B&F ranks the personnel for a group, Derek & the Dominos, with whom he played for most of 1970 and recorded the landmark album Layla and Other Assorted Love Songs. Clapton was largely inactive in 1971 and 1972, due to heroin addiction, but he performed a comeback concert at the Rainbow Theatre in London on January 13, 1973, resulting in the album Eric Clapton's Rainbow Concert (September 1973). He did not launch a sustained solo career until July 1974, though, when he released 461 Ocean Boulevard, which topped the charts and spawned the number one single "I Shot the Sheriff."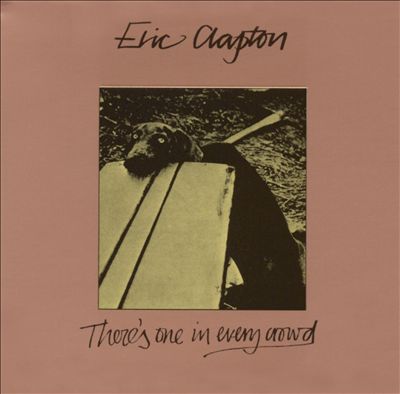 The persona Clapton established over the next decade was less that of guitar hero than arena rock star with a weakness for ballads. The follow-ups to 461 Ocean Boulevard -- There's One in Every Crowd (March 1975), the live E.C. Was Here (August 1975), and No Reason to Cry (August 1976) -- were less successful. But Slowhand (November 1977), which featured both the powerful "Cocaine" (written by J.J. Cale, who had also written "After Midnight") and the hit singles "Lay Down Sally" and "Wonderful Tonight," was a million-seller. Its follow-ups, Backless (November 1978), featuring the Top Ten hit "Promises," the live Just One Night (April 1980), and Another Ticket (February 1981), featuring the Top Ten hit "I Can't Stand It," were all big sellers.
Clapton's popularity waned somewhat in the first half of the '80s, as the albums Money and Cigarettes (February 1983), Behind the Sun (March 1985), and August (November 1986) indicated a certain career stasis. However, he was buoyed up by the release of the box set retrospective Crossroads (April 1988), which seemed to remind his fans of how great he was. Journeyman (November 1989) was a return to form. It would be his last new studio album for nearly five years, though in the interim he would suffer greatly and enjoy surprising triumph. On March 20, 1991, Clapton's four-year-old son was killed in a fall. While he mourned, he released a live album, 24 Nights (October 1991), culled from his annual concert series at Royal Albert Hall in London, and prepared a movie soundtrack, Rush (January 1992). The soundtrack featured a song written for his son, "Tears in Heaven," that became a massive hit single.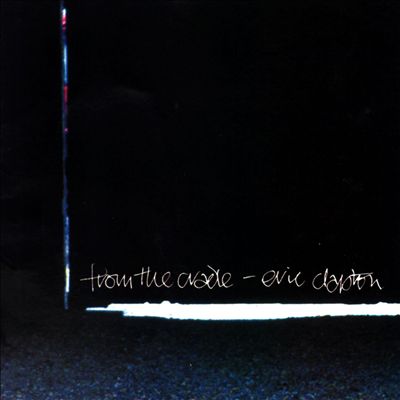 In March 1992, Clapton recorded a concert for MTV Unplugged that, when released as an album in August, became his biggest-selling record ever. Two years later, he returned with a blues album, From the Cradle, which became one of his most successful releases, both commercially and critically. Crossroads, Vol. 2: Live in the Seventies, a box set chronicling his live work from the '70s, was released to mixed reviews. In early 1997, Clapton, billing himself by the pseudonym "X-Sample," collaborated with keyboardist/producer Simon Climie as the ambient new age and trip-hop duo T.D.F. The duo released Retail Therapy to mixed reviews in early 1997.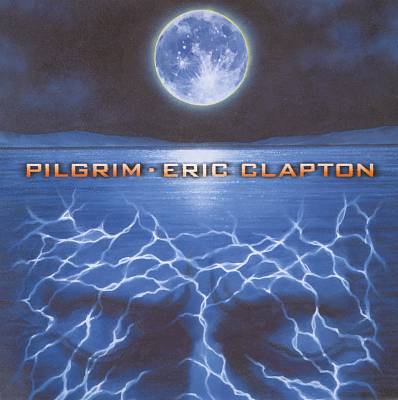 Clapton retained Climie as his collaborator for Pilgrim, his first album of new material since 1989's Journeyman. Pilgrim was greeted with decidedly mixed reviews upon its spring 1998 release, but the album debuted at number four and stayed in the Top Ten for several weeks on the success of the single "My Father's Eyes." In 2000, Clapton teamed up with old friend B.B. King on Riding with the King, a set of blues standards and material from contemporary singer/songwriters. Another solo outing, entitled Reptile, followed in early 2001. Three years later, Clapton issued Me and Mr. Johnson, a collection of tunes honoring the Mississippi-born bluesman Robert Johnson. Released in 2005, Back Home, Clapton's 14th album of original material, reflected his ease with fatherhood. Also in 2005, he unexpectedly teamed with Jack Bruce and Ginger Baker for a Cream reunion that included May concerts at London's Royal Albert Hall and shows at New York's Madison Square Garden in October, with the former being compiled for a live release that fall.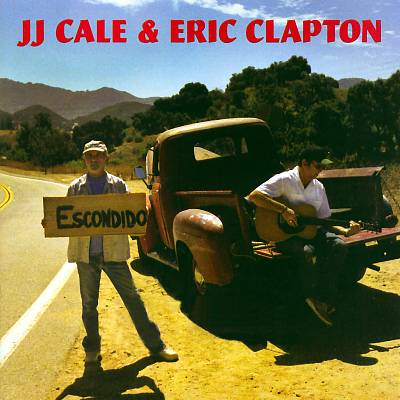 This turned out to be the first of many reunions and looks back for Clapton. In 2006, he elevated the profile of his latter-day idol J.J. Cale by recording an album-long duet, The Road to Escondido. The following year he released his autobiography -- accompanied by a new career compilation called The Complete Clapton -- which focused more on his trials with addiction and subsequent recovery than his musical career. In 2008, Clapton began playing regular shows with his old Blind Faith partner Steve Winwood, gigs that were captured on the 2009 double-live set Live from Madison Square Garden. In addition, Winwood appeared on Clapton's next studio album, 2010's Clapton, which was a collaboration-heavy affair also featuring Cale, Sheryl Crow, Allen Toussaint, and Wynton Marsalis. In 2011, Clapton returned the favor to Marsalis by collaborating on the live concert album Play the Blues: Live from Jazz at Lincoln Center.
Clapton parted ways with Warner after Clapton, and he chose to set up his own Bushbranch imprint on independent label Surfdog. His first album for the label was Old Sock, largely a collection of old songs the guitarist loved. It reached the Top Ten in the U.S. and Great Britain. In the fall of 2013, Warner Bros. released Crossroads Guitar Festival 2013, and his Unplugged album was expanded and remastered by Rhino. Early the following year, Clapton announced that a new album, The Breeze: An Appreciation of J.J. Cale, would be issued in July, one year on from the passing of his key inspiration. The tribute album included contributions from artists such as Willie Nelson, John Mayer, Tom Petty, and Mark Knopfler. A collection of his Warner recordings called Forever Man saw a spring 2015 release. Clapton returned in May 2016 with I Still Do, his third album for Surfdog. It found him reuniting with Slowhand producer Glyn Johns; the set debuted at six on the Billboard Top 200. Later that year, Clapton issued Live in San Diego, a double-disc album featuring a 2007 concert with J.J. Cale. In 2018, he released his first holiday album, Happy Xmas.
Clapton next appeared playing and singing on 2020's "Stand and Deliver," an anti-COVID-19 lockdown protest song written by Van Morrison. The pair reunited for "This Has Gotta Stop," another anti-lockdown single, in August 2021. At the end of the year, he released The Lady in the Balcony: Lockdown Sessions, a live-in-the-studio collection of blues standards and old Clapton hits.