An understated singer/songwriter with a knack for weathered melodies and subtly observed lyrics, Doug Paisley carved out a quiet following among Americana audiences who favored a literary bent in the 2010s. Paisley spent the previous decade paying in a variety of bluegrass bands, but his solo works were acclaimed for their intimacy -- particularly his 2010 breakthrough Constant Companion, which featured a cameo from the Band's Garth Hudson, who also appeared on 2014's Strong Feelings. Each of these albums earned positive notices from prestige outlets, including The New Yorker, helping to set up the 2018 release of Starter Home, a record that gained him his best reviews to date.
Hailing from Toronto, Canada, Paisley was drawn to the Beatles as a kid, introduced to Bob Dylan by his father, and as he grew older he eventually gravitated toward old-time country and bluegrass. As a teenager, he played reggae with older Caribbean musicians in Toronto, but he began playing bluegrass while studying at Trent University. With his friend Chuck Erlichman, Paisley formed a number of different projects, each emphasizing a different kind of music. Under the name Russian Literature, they played arty pop music; they saluted bluegrass legends with Stanley Brothers: A Living Tribute, and with Matt Barber and Paul Matthew, the pair regularly played gigs as Live Country Music.
Paisley branched out and played his original material in 2006, touring with Bonnie "Prince" Billy and employing the stage name Dark Hand & Lamplight for shows with visual artist Shary Boyle. Dark Hand played at the Brooklyn Academy of Music in 2008, the same year Paisley released his eponymous solo debut on No Quarter.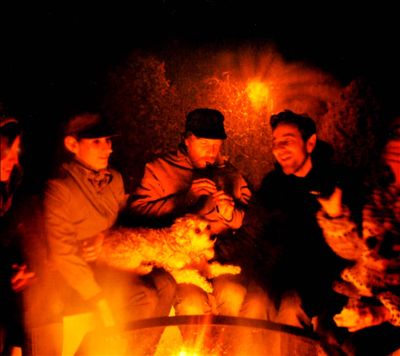 He delivered his second album, Constant Companion, in 2010 and the album raised his profile, earning good reviews from Mojo and the New Yorker. An EP called Golden Embers arrived in 2012, with the full-length album Strong Feelings appearing in early 2014. After a series of studio sessions, Paisley completed and released his fourth album, Starter Home, in 2018.