Donna Summer's title as the "Queen of Disco" wasn't mere hype. Like many of her contemporaries, she was a talented vocalist trained as a powerful gospel belter, but she set herself apart with her songwriting ability, magnetic stage presence, and shrewd choice of studio collaborators, all of which resulted in sustained success. During the '70s alone, she topped the Billboard club chart 11 times with high-quality, often high-concept material that included the rapturous "Love to Love You Baby" (1975), the innovative "I Feel Love" (1977), a radically transformed "MacArthur Park" (1978), and one of her five Grammy-winning recordings, "Hot Stuff" (1979). These crossover hits embodied the disco era with audacious musicality and uninhibited eroticism. After her subgenre was declared dead, Summer was very much part of the evolution of dance music. Through the feminist anthem "She Works Hard for the Money" (1983), she became an MTV star, and she continued to top the club chart with disco-rooted house singles through 2010, 35 years after her breakthrough. Summer died from cancer in 2012 and was inducted into the Rock and Roll Hall of Fame the next year.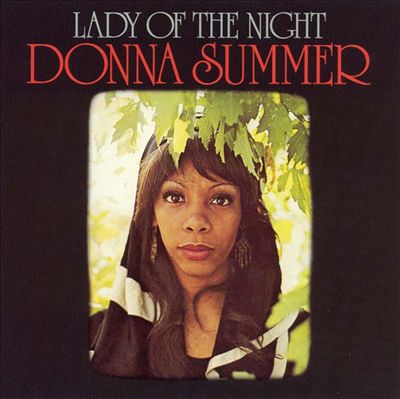 Summer was born LaDonna Andre Gaines on December 31, 1948, and grew up in Boston's Mission Hill section. Part of a religious family, she first sang in her church's gospel choir, and as a teenager performed with a rock group called the Crow. After high school, she moved to New York to sing and act in stage productions, and soon landed a role in a German production of Hair. She moved to Europe around 1968/1969, and spent a year in the German cast, after which she became part of the Hair company in Vienna. She joined the Viennese Folk Opera, and later returned to Germany, where she settled in Munich and met and married Helmut Sommer, adopting an Anglicized version of his last name. Summer performed in various stage musicals and worked as a studio vocalist in Munich, recording demos and background vocals. Her first solo recording was 1971's "Sally Go 'Round the Roses," but success would not come until 1974, when she met producers/songwriters Giorgio Moroder and Pete Bellotte while working on a Three Dog Night record. The three teamed up for the single "The Hostage," which became a hit around Western Europe, and Summer released her first album, Lady of the Night, in Europe only. In 1975, the trio recorded "Love to Love You Baby," inspired by Serge Gainsbourg and Jane Birkin's lush, heavy-breathing opus "Je T'aime...Moi Non Plus." Powered by Summer's graphic moans, "Love to Love You Baby" became a massive hit in Europe, and drew the attention of Casablanca Records, which put the track out in America. A 17-minute, side-long epic on the LP of the same name, its single version topped the Billboard club chart and climbed to number two on the Hot 100.
In the wake of "Love to Love You Baby," albums (as opposed to just singles) became an important forum for Summer and her producers. The 1976 follow-up Love Trilogy contained another side-long suite in "Try Me (I Know We Can Make It Work)," and demonstrated Moroder and Bellotte's growing sophistication as arrangers with its lush, sweeping strings. Four Seasons of Love, released later in the year, was a concept album with one track dedicated to each season, and 1977's I Remember Yesterday featured a variety of genre exercises. Despite the album's title, it produced the most forward-looking single in Summer and Moroder's catalog, the monumental "I Feel Love." Eschewing the strings and typical disco excess, "I Feel Love" was the first major pop hit recorded with an entirely synthesized backing track; its lean, sleek arrangement and driving, hypnotic pulse laid the groundwork not only for countless Euro-dance imitators, but also for the techno revolution of the '80s and '90s. It became Summer's second Top Ten hit in the U.S., and she followed it with Once Upon a Time, another concept album, this one retelling the story of Cinderella for the disco era.
Summer's albums were selling well, bolstered by her popularity in the dance clubs, and she was poised to become a major pop hitmaker as well. Her acting turn in the 1978 disco-themed comedy Thank God It's Friday produced another hit in "Last Dance," which won her a Grammy for Best Female R&B Vocal (as well as an Oscar for songwriter Paul Jabara). Doubtlessly benefiting from the added exposure, the double-LP set Live and More became Summer's first number one album later that year. It featured one side of new studio material, including a disco cover of the psychedelic pop epic "MacArthur Park" that became her first number one pop single early the next year. Her 1979 double-LP Bad Girls featured more of her songwriting contributions than ever, and went straight to number one, as did the lusty singles "Bad Girls" -- co-written with husband Bruce Sudano -- and "Hot Stuff," which made Summer the first female artist ever to score three number one singles in the same calendar year. ("Hot Stuff" also won that year's Grammy for Best Rock Vocal Performance, Female.) Her greatest-hits package On the Radio topped the Billboard 200, the first time any artist had ever hit number one with three consecutive double LPs; the newly recorded title track became another hit, and Summer's duet with Barbra Streisand, "No More Tears (Enough Is Enough)," became her fourth number one single.
At the peak of her success, Summer decided to leave Casablanca, and became the first artist signed to the new Geffen label. Sensing that the disco era was coming to a close, Summer modified her style to include more R&B and pop/rock on her first Geffen album, 1980's The Wanderer; the album and its title track were both hits. Not wanting to alienate her core audience, Summer returned to pure dance music on an attempted follow-up; however, Geffen deemed I'm a Rainbow not worthy of release (it was finally issued in 1996). Instead, Summer ended her collaboration with Moroder and Bellotte and teamed up with Quincy Jones for 1982's Donna Summer. "Love Is in Control (Finger on the Trigger)" was a significant hit. With producer Michael Omartian, Summer moved back into post-disco dance music and contemporary R&B with 1983's She Works Hard for the Money. Its title track was another crossover smash, given an extra boost by its highly choreographed video, and was nominated for multiple MTV Video Awards. At the same time, Summer had success with faith-based material; "He's a Rebel," also off She Works Hard for the Money, and "Forgive Me," off 1984's Cats Without Claws, made Summer a back-to-back winner of the Grammy award for Best Inspirational Performance.
After the 1987 effort All Systems Go, Summer hired the British production team of Stock, Aitken & Waterman and scored her last major mainstream hit with the 1989 Top Ten single "This Time I Know It's for Real," from the album Another Place & Time. She released only one proper album the following decade, 1991's Mistaken Identity, but she did make some noise in clubs with "Melody of Love," from the 1994 retrospective Endless Summer, and reunited with Moroder for the 1997 non-LP single "Carry On," which won the inaugural Grammy for Best Dance Recording.
Summer subsequently signed a deal with Sony, which primed her for re-establishment with 1999's VH1 Presents: Live and More Encore!, a recording that featured the new song "I Will Go with You (Con Te Partiro)," another number one club hit. After a couple additional non-album singles, she released the energetic and eclectic Crayons. Four of its singles scaled to the top of the dance chart. Summer remained intermittently active with concert and TV appearances during the next several years, and released "To Paris with Love," her final chart-topping single, in 2010. Summer died from lung cancer on May 17, 2012. The following April, she was inducted into the Rock and Roll Hall of Fame.