Active since 1987, the year he debuted behind Guru as one-half of Gang Starr, DJ Premier is one of the most crucial figures in hip-hop. No more than three producers (Dr. Dre, RZA, and Prince Paul) can test Premier's status as the most important trackmaster of the '90s, and no style is more distinctive. Aggressive and raw, a Premier track is an instantly recognizable soundclash of battling loops and heavy scratching -- all of them perfectly timed -- that evokes the sound of Brooklyn better than anyone. Besides helming Gang Starr's seven albums, including the remarkable sequence of Step in the Arena (1991), Daily Operation (1992), and Hard to Earn (1994), Premier has productions on many of the East Coast's other important records of the '90s, such as Nas' Illmatic, the Notorious B.I.G.'s Ready to Die, Jay-Z's Reasonable Doubt, Jeru the Damaja's The Sun Rises in the East, and Mos Def's Black on Both Sides. In the following decades, Premier attained his highest level of pop success -- scoring a Top Ten hit with Christina Aguilera's "Ain't No Other Man" (2006) -- while continuing to power the nationwide rap underground. Prolific throughout his career, Premier continues to lengthen his production discography with veteran and up-and-coming rappers alike. He has recorded extensively with Bumpy Knuckles (2012's Kolexxxion) and Royce da 5'9" (2014's PRhyme and 2018's PRhyme 2) while unloading occasional solo projects (2022's Hip Hop 50, Vol. 1).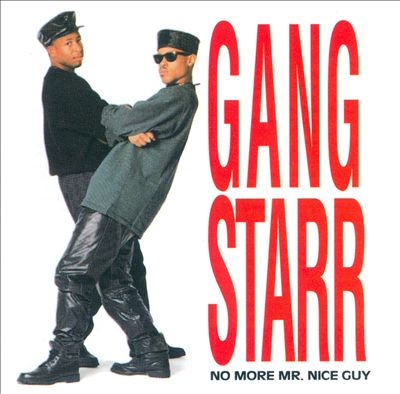 Born Chris Martin, DJ Premier spent time in Brooklyn and Houston while growing up, and studied computer science at Prairie View A&M outside Houston. Known as Waxmaster C, he'd already learned to play a variety of instruments and also managed a record store. After moving back to Brooklyn, around 1987-1988 he came into contact with Guru, a Boston native. Guru had already formed a group named Gang Starr two years earlier (and recorded with the 45 King), but his former partner, Mike Dee, had returned to Boston. DJ Premier and Guru signed to Wild Pitch and released a debut single ("Manifest") and album (No More Mr. Nice Guy). Gang Starr's interest in melding hip-hop with jazz informed the record, and they were invited to add to the soundtrack for Spike Lee's 1990 film Mo' Better Blues. Their subsequent work was much more mature and unified, with a pair of instant East Coast classics (1991's Step in the Arena and 1992's Daily Operation) arriving in short order.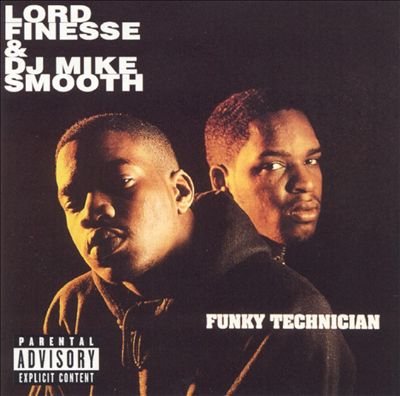 DJ Premier had been working with other vocalists for years, and his productions for the 1990 landmark Funky Technician by Lord Finesse and DJ Mike Smooth cemented his status as one of the best producers around. He soon began recording exclusively at D&D Studios, a spot soon to become a shrine for hip-hop fans (thanks in large part to his own work). The year 1994 was a huge one for Premier, probably the best year for any rap producer ever; in addition to dropping another Gang Starr classic, Hard to Earn, his productions appeared on five-star, all-time classics by Nas (Illmatic), the Notorious B.I.G. (Ready to Die), and Jeru the Damaja (The Sun Rises in the East), as well as Big Daddy Kane and Branford Marsalis' Buckshot LeFonque project. Though his workload dropped off considerably during the late '90s, he still managed to place tracks on three of the first four Jay-Z albums.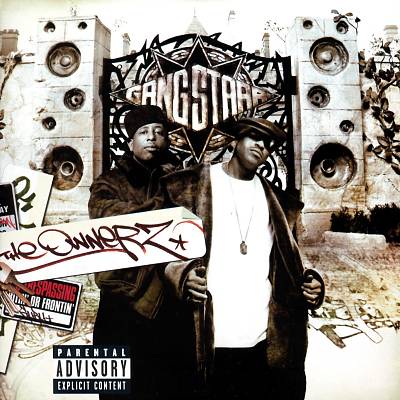 Premier returned in force with the new millennium, including shots with Common, D.I.T.C., D'Angelo, Jadakiss, and Snoop Dogg. Gang Starr went out in top form with The Ownerz, their sixth album, in 2003, after which Premier remained consistently active. Each year into the late 2010s, he was involved with anywhere between several and over a dozen projects. His greatest commercial success was achieved with several co-productions on Christina Aguilera's Back to Basics, including the number six pop hit "Ain't No Other Man." Apart from the occasional mainstream gig, such as remixing Maroon 5 and scratching on a Chris Brown track, the producer worked primarily in the underground and issued the occasional solo project, such as multiple volumes of Beats That Collected Dust. He collaborated extensively with Bumpy Knuckles (Kolexxxion, 2012) and Royce da 5'9" (PRhyme, 2015), and added to his West Coast contacts by clocking studio time with Dr. Dre ("Animals," 2015), Miguel ("2 Lovin U," 2017), and MC Eiht (Which Way Iz West, 2017). He was among the executive producers of VH1's The Breaks, for which he also provided music, then reconnected with Royce for another hard-hitting album (PRhyme 2, 2018).
Guru's 2010 death (from a form of blood cancer) had rendered The Ownerz the presumed final LP statement from Gang Starr, but that changed in 2019 with the release of One of the Best Yet. Utilizing previously unreleased vocals Guru recorded from 2005 through 2009, Premier put together the seventh and final Gang Starr album with Jeru the Damaja, Group Home, Q-Tip, and J. Cole among the assortment of guests. Over 2020 and 2021, Premier produced tracks for Busta Rhymes, Public Enemy, and younger boom-bap proponents Westside Gunn and Conway the Machine. Premier then launched the Mass Appeal label's Hip-Hop 50 series with five-track EP Hip-Hop 50, Vol. 1. It landed in 2022 with verses from the likes of Remy Ma and Rapsody, Slick Rick and Lil Wayne, and Mass Appeal co-founder Nas.