Deniece Williams' soaring, four-octave soprano voice made her one of the most distinctive talents to arrive during the soul era. Although she made her recorded debut in 1968 -- the same year as fellow Gary, Indiana natives the Jackson 5 -- it wasn't until the '70s that Williams truly established herself, first as part of Stevie Wonder's Wonderlove, then as a songwriter, and finally as a solo artist who could also produce and arrange her own material while partnering with R&B and jazz giants such as Maurice White, Ray Parker, Jr., Thom Bell, and George Duke. This Is Niecy (1976), her debut album, scored a gold certification on the strength of the number two Billboard Hot Soul Singles hit "Free" and six other songs she co-wrote. This planted the seeds for an enduring career highlighted by the number one pop hits "Too Much, Too Little, Too Late" (1978) and "Let's Hear It for the Boy" (1984), 11 additional charting albums, and Grammys in the gospel field for "I Surrender All" and "They Say" (both 1986) as well as for "I Believe in You" (1987) and This Is My Song (1998). Since the latter win, Williams has issued Love, Niecy Style (2007) and a handful of singles including "When You Love Somebody" (2020), her first independent release.
Born June Deniece Chandler in Gary, Indiana, Deniece Williams grew up singing in the Church of God in Christ. Her favorite vocalists were Carmen McRae and Nancy Wilson, and she was also inspired by her parents, both of whom sang. From 1968 through 1970, while in her late teens, Williams recorded six singles for the Chicago-based Toddlin' Town label and its Lock subsidiary as Deniece (or Denise) Chandler. None of them charted, but "I'm Walking Away" and "Mama, I Wish I Stayed at Home" became favorites of the U.K.'s northern soul scene. Williams temporarily left music behind to pursue nursing education and steady employment, and started a family.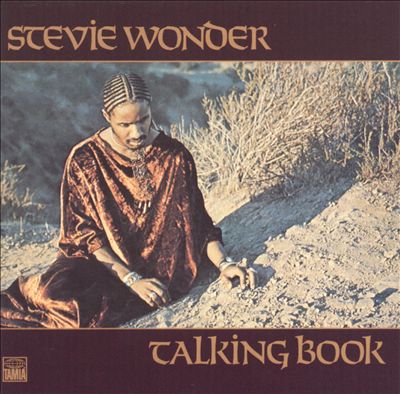 Through her cousin, Williams later met Stevie Wonder -- another one of her favorites -- backstage at a concert. This led to an audition and her joining Wonderlove, Wonder's group of background vocalists. Williams performed and recorded with the Motown artist for a three-year period that included the sessions for Talking Book, Fulfillingness' First Finale, and Songs in the Key of Life as well as Wonder-helmed studio dates with Syreeta and Minnie Riperton. During this time, Williams contributed background vocals to recordings by numerous other artists ranging from Don Everly and Kenny Rankin to Esther Phillips and Roberta Flack. She also co-wrote material for the Soul Train Gang (including the Wonder-arranged "Baby Open the Door," featuring her on co-lead vocals) and Merry Clayton ("How'd I Know").
Poised to take flight as a solo artist, Williams signed a production deal with Maurice White and Charles Stepney and joined the roster of Columbia Records, home to White's band, Earth, Wind & Fire. Williams released her first album, This Is Niecy, in 1976. Produced by Stepney and White, it featured the number two Billboard Hot Soul Singles hit "Free," which also crossed over to number 25 on the Hot 100. "Cause You Love Me Baby" and "That's What Friends Are For" also charted. Williams co-wrote all three of the singles, and among the deep cuts was "Slip Away," the composition originally recorded by Merry Clayton under the title "How'd I Know." Labelmates the Emotions put their own spin on that song for Rejoice, also produced by White, who continued to work closely with Williams for her 1977 follow-up, Song Bird. Williams' second album, recorded in the wake of Stepney's death by heart attack, yielded the Top 20 soul single "Baby, Baby My Love's All for You." After that, she connected with fellow Columbia artist Johnny Mathis for "Too Much, Too Little, Too Late," a number one hit on the Hot 100, soul, and adult contemporary charts. Its success led to the duet partners making the album That's What Friends Are For. In addition to the title song -- the original version of which appeared on Williams' debut -- it featured a version of Ashford & Simpson's "You're All I Need to Get By" that went to number ten on the soul chart.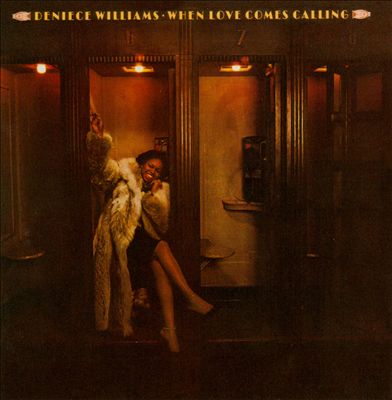 Williams changed direction somewhat with her third solo album, her first to bear the imprint of Maurice White's Columbia-distributed ARC (short for American Recording Company). Released in 1979, When Love Comes Calling saw Williams work separately with David Foster and Ray Parker, Jr. as co-producers. While its biggest single, "I've Got the Last Dance," was Williams' only overtly disco recording, it crowned Billboard's disco chart. Moreover, its vivacity and pop appeal was something of a precursor to her greatest mainstream success five years later. Williams had two more LPs to cut for ARC. My Melody and Niecy, respectively released in 1981 and 1982, were well-received collaborations with Philly soul originator Thom Bell that resulted in the singer's third gold album (for the former), Top 20 soul entries with "What Two Can Do" and "Silly," and a number one soul hit with "It's Gonna Take a Miracle," her first Grammy-nominated recording (for Best R&B Vocal Performance, Female). In '82, Williams and Mathis were heard together again on the theme for the television sitcom Family Ties ("Without Us").
ARC shuttered, but Williams simply moved back to Columbia proper, and for her next two albums -- both of which peaked at number ten on Billboard's Black Albums chart -- teamed with George Duke. The 1983 offering I'm So Proud, highlighted by the number nine Black Singles hit "Do What You Feel," earned Williams' second Grammy nomination for Best R&B Performance and was followed by another hit duet with Mathis, an update of "Love Won't Let Me Wait" (popularized by Major Harris). Subsequently approached by Paramount to record the bubbly "Let's Hear It for the Boy" for the soundtrack of Footloose, Williams obliged -- despite Duke's initial strong objection -- and as a result scored a global hit that in the U.S. alone topped the Hot 100, Black Singles, and dance charts. "Next Love" and "Black Butterfly" also charted from the album Let's Hear It for the Boy, which was among the nominees for Best R&B Performance in the female category. "Let's Hear It for the Boy" itself was nominated for a Grammy in the pop performance field.
Rather than take advantage of her considerable pop momentum, Williams opted to record her first contemporary gospel album. The decision wasn't all that surprising given that her LPs dating back to This Is Niecy contained faith-based material and that Let's Hear It for the Boy also included "Whiter Than Snow," Grammy-nominated for Best Inspirational Song. So Glad I Know arrived on the Sparrow label in 1986 and fared well on Billboard's gospel and Christian charts. It garnered three Grammy nominations. Williams took the award for Best Soul Gospel Performance, Female ("I Surrender All") and with featured guest Sandi Patty won Best Gospel Performance by a Duo or Group, Choir or Chorus (for "They Say," the solo original version of which appeared on I'm So Proud). Williams continued to release secular material, too. After another 1986 release, Hot on the Trail, she finished off her lengthy Columbia era with 1987's Water Under the Bridge and 1988's As Good as It Gets, each of which mixed contemporary gospel and R&B and was led by a Top Ten Black Singles hit, namely "Never Say Never" and "I Can't Wait." Her gospel recordings for Sparrow resumed in 1989 with Special Love and guest appearances on Children in Praise by the West Angeles Church of God in Christ Angelic Choir. By the end of the decade, she was nominated for four additional Grammys, winning Best Gospel Performance, Female for "I Believe in You" (off Water Under the Bridge).
During the '90s, Williams made guest appearances on albums by the likes of Nancy Wilson, George Duke, and Stevie Wonder and released three gospel albums on as many labels. Lullabies to Dreamland was issued in 1991, trailed five years later by Love Solves It All. The third one, This Is My Song, won the 1998 Grammy award for Best Pop/Contemporary Gospel Album. Nine years passed before her next release, Love, Niecy Style, on which she covered R&B classics spanning the '60s, '70s, and early '80s. Duke, Wonder, and Earth, Wind & Fire's Philip Bailey were among the collaborators on the album, produced by Bobby Eli, a Philly soul vet who worked on Williams' early '80s sessions with Thom Bell. Since then, Williams has continued to perform and act, and has recorded the occasional single, such as the independently released 2020 track "When You Love Somebody."