As a session bassist and a member of the famous Muscle Shoals Rhythm Section (with Barry Beckett, Roger Hawkins, and Jimmy Johnson), David Hood is widely admired for his craftsmanship and versatility working with an astounding range of musicians in his 40-year career. Born on September 21, 1943, in Sheffield, AL, Hood played trombone in high school, becoming proficient on bass and guitar as well. While attending the University of North Alabama, he began working with a local group called the Mystics. He gravitated to Rick Hall's Fame Studio in Muscle Shoals and made his first session appearance playing trombone on James & Bobby Purify's "I'm Your Puppet" in 1966. Switching to bass, he worked sessions at Fame for Percy Sledge, Etta James, Clarence Carter, Irma Thomas, and Arthur Conley.
In 1969 the Fame house band began freelancing with producer Jerry Wexler at Atlantic's New York studio, cutting sides with Aretha Franklin, King Curtis, Wilson Pickett, Solomon Burke, and James Carr. With that promising track record the rhythm section left Fame that same year opening Muscle Shoals Sound in Sheffield as co-owners. Their move formally began the Muscle Shoals Rhythm Section era. Dubbed "the Swampers" by Shelter Records' producer Denny Cordell and given public recognition as such in Lynyrd Skynrd's "Sweet Home Alabama," the MSRS was soon backing up a diverse range of artists at the new studio, including Cher, Laura Nyro, Linda Rondstadt, Lulu, Boz Scaggs, and Sam & Dave, and even working in some jazz time with Herbie Mann and future Bee Gees producer Arif Mardin on his Atlantic Records set Glass Onion (1970). Through the mid-'70s the rhythm section worked constantly, backing Rod Stewart, J.J. Cale, Bonnie Bramlett, Jimmy Cliff, Joe Cocker, Leon Russell and Wendy Waldman. Hood also played bass on dozens of Stax recordings between 1970 and 1977, like the Staple Singers' "I'll Take You There". The rhythm section joined Steve Winwood's re-formed Traffic in 1973, appearing on Shoot Out at the Fantasy Factory and the live set On the Road. Paul Simon recorded There Goes Rhymin' Simon with the MSRS, and their collaboration on Still Crazy After All These Years earned Simon two Grammy Awards in 1975.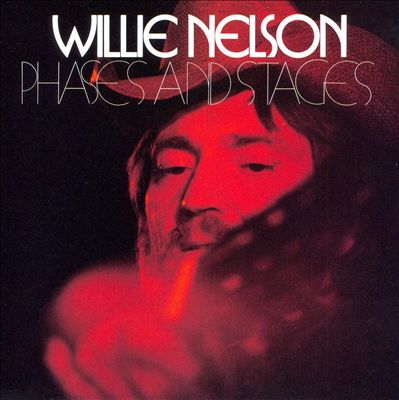 In 1976 Hood stepped behind the board, producing albums by Southern rock bands Blackfoot and Jackson Highway. Hood's "country-soul" approach to bass adapted well to a host of country artists' projects including Willie Nelson's consummate outlaw-country cycle Phases and Stages (produced by Jerry Wexler), as well as sides by Alabama, Eddie Rabbitt, The Oak Ridge Boys, and Ronnie Milsap. But Hood's groove lent itself equally well to some deep soul recordings by Eddie Hinton, Bobby Womack, Johnnie Taylor, and Millie Jackson.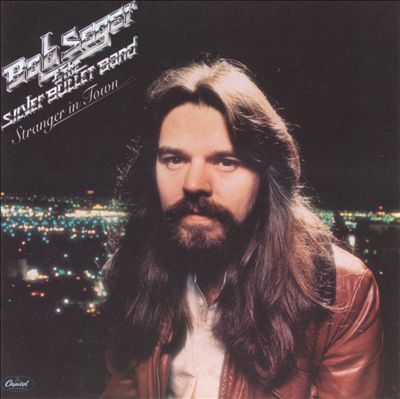 Muscle Shoals Sound was relocated to a larger facility in 1978, where during the 1980s Hood anchored tracks by James Brown, Glenn Frey, Levon Helm, Dr. Hook, Joan Baez, Jerry Jeff Walker, Carlos Santana, Lou Ann Barton, and Julian Lennon. In the late 1970s, Hood played on several Bob Seger albums, including Stranger in Town and Against the Wind. Delbert McClinton and the MSRS recorded his classic LP The Jealous Kind at MSS. Muscle Shoals Sound was purchased by Malaco Records in 1985 (who resold it in 2005). Hood's work with Malaco's soul roster includes tracks with Bobby Bland and Little Milton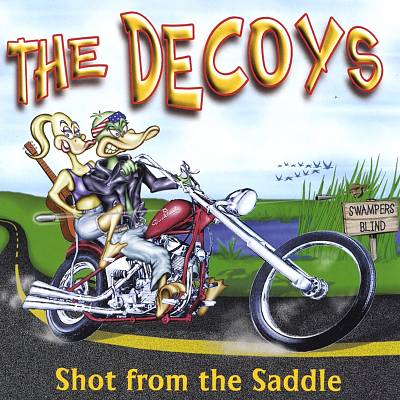 Hood has kept busy as a session bassist, working with Dan Penn, Gregg Allman, Jimmy Buffett, and many others through the 1990s. He joined The Decoys (fronted by Scott Boyer) in 1996, appearing on Shot From the Saddle; concurrently, Hood worked with Russell Smith (Amazing Rhythm Aces) on The End is Not In Sight. In 2005 he collaborated with Memphis producer Jim Dickinson at Sun Studios recording John Hiatt's album Master of Disaster. The same year, Hood joined Muscle Shoals comrades Dan Penn and Spooner Oldham, Steve Cropper, and Reggie Young, to record Frank Black's Honeycomb and the expansive follow-up Fast Man Raider Man. As one of the most respected and consistent of studio bassists Hood has rounded out his fourth decade as a consummate session player with no sign of slowing down.