Although best-known for his groundbreaking tenure fronting the new wave group Talking Heads, David Byrne is also acclaimed for his adventurous solo career, encroaching upon such diverse arenas as world music, filmmaking, and performance art in the process. The creatively restless Byrne has taken his work in numerous directions since striking out on his own -- Latin rhythms (1989's Rei Momo), orchestral works (1991's The Forest), Scottish music (2003's Lead Us Not Into Temptation), adventurous pop (1992's Uh-Oh), electronic dance-pop (2010's Here Lies Love, with Fatboy Slim), and collaborations with other artists of note (2012's Love This Giant, with St. Vincent, and 2008's Everything That Happens Will Happen Today, with Brian Eno). But Byrne's passion for rhythms and sonic colors, his gift for angular but catchy melodies, and his keen and cooly witty but thoughtful observations of diverse characters are the through-lines that bring his catalog together.
Born in Dumbarton, Scotland on May 14, 1952, David Byrne was raised in Baltimore, Maryland. The son of an electronics engineer, he played guitar in a series of teenage bands before attending the prestigious Rhode Island School of Design, where, feeling alienated from the largely upper-class student population, he dropped out after one year. However, he remained in the Providence area, performing solo on a ukulele before forming the Artistics (also known as the Autistics) with fellow students Chris Frantz and Tina Weymouth.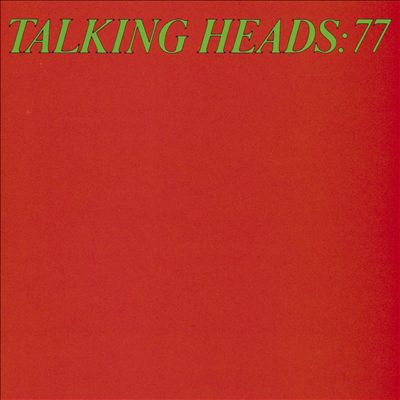 After changing the name of the band to Talking Heads and enlisting onetime Modern Lover Jerry Harrison, the group signed to Sire Records. A series of LPs, including the debut Talking Heads '77, 1978's More Songs About Buildings and Food, and 1980's Remain in Light followed, establishing the quartet as one of contemporary music's most visionary talents. During a band sabbatical in 1981, Byrne teamed up with Brian Eno, the producer of much of the Heads' work, for the collaborative effort My Life in the Bush of Ghosts, a complex, evocative album that fused electronic music with Third World percussion and hypnotic vocal effects. That same year, Byrne also began exploring theater with the composition of The Catherine Wheel, a dance piece choreographed by Twyla Tharp.
Byrne's next solo work appeared in 1985 with The Knee Plays, a New Orleans brass band-influenced project composed for a portion of Robert Wilson's theatrical epic CIVIL warS. In 1986, Byrne wrote, starred in, and directed the feature film True Stories, a series of comic vignettes based on press clippings culled from tabloid publications like the Weekly World News. He also wrote and produced the majority of music for the film's score in addition to performing his usual duties for that year's Talking Heads LP, also named True Stories. In 1988, he wrote the score to the Jonathan Demme comedy Married to the Mob and, in tandem with Ryuichi Sakamoto and Cong Su, won an Academy Award for his musical work on Bernardo Bertolucci's historical epic The Last Emperor.
Also in 1988, Byrne's fascination with world music -- a longtime influence on his herky-jerky performance style as well as Talking Heads' complex polyrhythms -- inspired him to form his own record label, Luaka Bop, to give widespread American release to global music. That same year, the Heads released Naked, their final proper LP, leaving Byrne to give his full attention to solo endeavors. He resurfaced in 1989 with Rei Momo, a song collection inspired by Latin rhythms, and also directed the documentary Ile Aiye (The House of Life), which focused on the rituals of Yoruban dance music. In 1991, he again collaborated with Robert Wilson on The Forest, writing music for a full orchestra.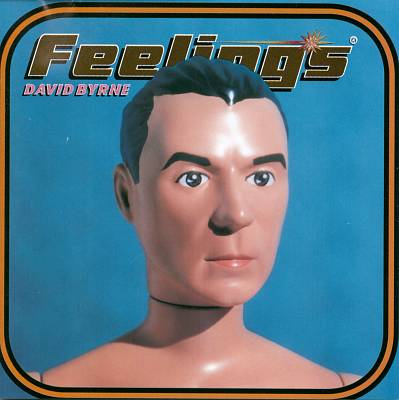 1992's Uh-Oh marked Byrne's return to more conventional rock performance, a direction he continued with a self-titled album issued in 1994. Feelings, recorded with members of Morcheeba and Devo, followed in 1997. Four years later, Look Into the Eyeball was issued on Virgin Records/Luaka Bop and captured Byrne's signature wry humor and musical diversity. In 2003, Byrne's music for the film Young Adam (featuring members of Belle & Sebastian and Mogwai) was released as Lead Us Not Into Temptation by Thrill Jockey. Grown Backwards, his first disc for the Nonesuch label, appeared a year later. In 2007, the ever-busy Byrne released a CD/DVD version of The Knee Plays that featured the 12 original tracks along with eight demos and outtakes. Big Love: Hymnal, containing material composed for the HBO series Big Love, appeared in 2008; Everything That Happens Will Happen Today, a collaboration with Brian Eno that took in folk and gospel influences, followed later that year.
Byrne's next project proved to be another collaborative album, this one created with the assistance of British DJ Fatboy Slim. Released in early 2010, Here Lies Love was a concept album about former First Lady of the Philippines Imelda Marcos and her controversial love life. Over 20 guest vocalists appeared on the eclectic record, including Cyndi Lauper, Martha Wainwright, Sharon Jones, and Santigold. Byrne's next big project was another collaboration, this time with St. Vincent/Annie Clark, the Dap-Kings, Antibalas, and producer John Congleton. Love This Giant arrived in September 2012.
Byrne spent 2015 staging Contemporary Color, a pair of concerts in Brooklyn and Toronto which paired musicians with color guard groups; the shows were preserved in a 2016 film of the same name. Early in 2018, Byrne returned with the chart-topping American Utopia, his first solo album since 2004's Grown Backwards. The record was the first installment of a larger multimedia project titled "Reasons to Be Cheerful," which focused on optimism during an age of political uncertainty. Byrne's tour in support of American Utopia was a unique presentation with extensive choreography of the vocalists and musicians, and after a successful and well-received series of performances in the United States and Europe, the show moved to New York City for a run on Broadway. An album was drawn from the New York engagement, fittingly titled American Utopia on Broadway.