Singer/songwriter Christopher Carrabba became the poster boy for a generation of emo fans in the early 2000s, having left behind his former band (the post-hardcore Christian outfit Further Seems Forever) to concentrate on vulnerable, introspective solo musings. Armed with an acoustic guitar and soul-baring song lyrics, he christened his new project Dashboard Confessional -- named after a lyric in "The Sharp Hint of New Tears" -- and began releasing material in 2000. By 2001's The Places You Have Come to Fear the Most, Dashboard Confessional had evolved into a full-fledged band, but Carrabba nevertheless remained the focal point of both the group and the rejuvenated emo genre. The band hit its mainstream peak with mid-decade releases A Mark, A Mission, A Brand, A Scar (2003) and Dusk and Summer (2006), releasing two more studio albums before retreating from the spotlight for almost a decade. Their only 2010s effort, Crooked Shadows, was issued in 2018. By the time they released a greatest-hits retrospective in 2020, they had become respected scene veterans with decades of earnest, timeless tracks. In 2022, following pandemic lockdowns and a major motorcycle accident, Carrabba returned with All the Truth That I Can Tell.
Dashboard Confessional took root in Boca Raton, Florida, Carrabba's home since the age of 16. The singer had previously fronted the Vacant Andys and the Agency before joining the ranks of Further Seems Forever, but the desire to pursue something simpler led him to create Dashboard Confessional as a side project. Carrabba molded simple acoustics with passionate, personal wordplay on his 2000 debut, Swiss Army Romance, and a devout audience began to gather around the naked honesty of his lyrics. Further Seems Forever entered the studio that September to record their inaugural full-length, but Carrabba's plans to mount a solo career had already taken precedence over his current band. Nevertheless, he and his bandmates finished the album before amicably parting ways, with Further Seems Forever later recruiting former Affinity frontman Jason Gleason to replace their departed vocalist.
By late 2000, Carrabba was free to devote his undivided time to Dashboard Confessional. The Drowning EP was released in early 2001, with the full-length album The Places You Have Come to Fear the Most following soon after. The latter release featured a full band on several tracks -- a vast departure from Carrabba's previously unaccompanied material -- and the heart-rending single "Screaming Infidelities" found an immediate home on modern rock radio. Dashboard Confessional toured for several months, and Carrabba rounded out the year by collaborating with former Sunny Day Real Estate guitarist Dan Hoerner on the So Impossible EP, which was released in mid-December.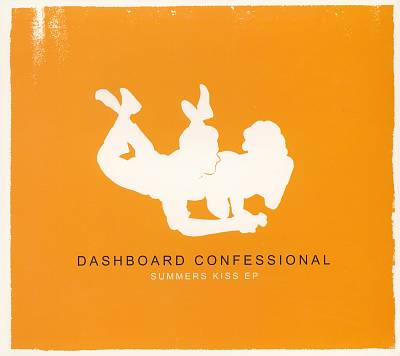 Dashboard Confessional issued Summers Kiss, a companion piece to the So Impossible EP, in April 2002. Later that year, Carrabba recorded an installment for the MTV Unplugged series, accompanied by a devoted studio audience that sang along to every word. The show was released as MTV Unplugged 2.0 and served as his breakthrough performance, eventually going platinum. Now a staple on both radio and MTV, Carrabba returned in 2003 with a permanent lineup -- including bassist Scott Schoenbeck, guitarist/pianist Johnny Lefler, and drummer Mike Marsh -- and a new album, A Mark, a Mission, a Brand, a Scar. The record topped the Billboard charts and spawned another hit single, "Hands Down," which peaked at number eight. However, it was the band's contribution of the song "Vindicated" to 2004's Spider-Man 2 soundtrack that truly resonated with a wide audience, with the song rising to number two.
At a peak in popularity, Carrabba collaborated with producers Daniel Lanois (U2, Peter Gabriel) and Don Gilmore (Linkin Park, Pearl Jam) on the band's 2006 release Dusk and Summer. Released in June, the album entered the Billboard charts at number two and was supported by nationwide tour dates alongside Ben Lee, Say Anything, and Brand New. Dashboard Confessional then returned to the studio with Gilmore, recording the band's fifth album, The Shade of Poison Trees, in March 2007. The album was released the following October, with its acoustic-heavy sound marking a return to the band's introspective roots. Chris Carrabba explored both sides of his personality -- the acoustic, campfire-worthy songwriter and the full-band frontman -- with 2009's Alter the Ending, which featured songs from both camps and even included a second disc comprised of stripped-down performances of the track list. After touring in support of the effort, Carrabba released a remastered version of the band's debut, The Swiss Army Romance, embarking on a solo tour to celebrate the album's tenth anniversary.
After an extended, nearly decade-long hiatus, Carrabba resurrected Dashboard Confessional for 2017's Covered and Taped EP, which featured covers of songs by the 1975, Justin Bieber, and others. Early in 2018, Carrabba returned with Crooked Shadows, his first collection of original material in eight years. Vastly different from anything they'd done before, the set featured appearances by electronic dance act Cash Cash ("Belong"), electro-violinist Lindsey Stirling ("Open My Eyes"), and Chrissy Costanza ("Just What to Say"). The next year, Carrabba surprised fans with re-recorded acoustic versions of A Mark..., Dusk and Summer, and Alter the Ending as a set dubbed "Now is Then Is Now." Continuing down the retrospective path, Carrabba celebrated the 20th anniversary of the band's debut with a greatest-hits collection, 2020's The Best Ones of the Best Ones, and was slated to kick off a celebratory anniversary tour. Carrabba even had a newly-written album ready to go. However, the planned trek was halted by the COVID-19 pandemic and, months later, Carrabba suffered another major setback after he was in a severe motorcycle accident in June. After surgery and physical therapy, he resumed Dashboard activities in 2021 with the release of the single "Here's to Moving On" from the group's 2022 album, All the Truth That I Can Tell. A clear reversal of Crooked Shadows, the introspective set recalled Dashboard's first two acoustic guitar-based albums, going so far as to recruit the same producer, James Paul Wisner.