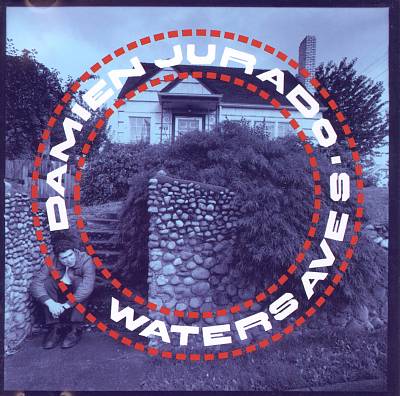 Since the late 1990s, singer/songwriter Damien Jurado has built up one of the strongest catalogs on the indie scene, earning high critical praise for a poignant folk songcraft that has transcended detours into pop, roots rock, full-fledged electric indie rock, psychedelia, and even found-sound experiments. Nick Drake had a definite impact on much of his work, but Jurado modeled his career on more idiosyncratic, unpredictable figures like Neil Young, Bob Dylan, Lou Reed, and Randy Newman -- songwriters who followed their own muse wherever it took them, whether fans and critics enjoyed it or not. His independence was born at least in part from the influence of punk, and one of the results was a concern for emotional authenticity that led him to delve into other people's lives more than his own. Many of Jurado's songs spin concise, literate tales of quiet, everyday despair, which have often earned him comparisons to short-story writer Raymond Carver. Following a handful of self-released cassettes, Jurado made his official full-length debut in 1997 with Waters Ave S. His second album, 1999's Rehearsals for Departure, proved to be his critical breakthrough. After over a dozen albums combined for the Sub Pop and Secretly Canadian labels, he found his way onto the Billboard 200 for the first time with the Richard Swift-produced Maraqopa trilogy in the mid-2010s. He followed that with a quick succession of albums including his first entirely self-produced effort, 2018's The Horizon Just Laughed, and 2021's The Monster Who Hated Pennsylvania, with which he launched his own Maraqopa Records label. The next year's Reggae Film Star found inspiration in the unglamorous life, real and imagined, of those on the fringes of show biz, as touched upon on The Horizon Just Laughed.
A native of Seattle, Jurado started playing in a succession of local punk bands in 1989. One of them, the Christian-tinged Coolidge, also featured future Pedro the Lion mastermind David Bazan, and eventually had a track featured on the Tooth & Nail label's Christian punk/emo compilation I'm Your Biggest Fan, Vol. 1. Meanwhile, Jurado began to explore the solo route during the mid-'90s, writing simple folk-based tunes and releasing them on his own cassette-only label, Casa Recordings. Leaded, Trailer Park Radio, and Gasoline all helped create a local cult following, and he found an influential fan in fellow Christian and Sunny Day Real Estate singer Jeremy Enigk, who brought him to the attention of Sub Pop. After two 7" releases on Sub Pop, "Motorbike" and "Trampoline," Jurado issued his proper debut album, Waters Ave S., in 1997, and followed it with a spare, home-recorded EP for Made in Mexico, Gathered in Song, a year later.
Jurado's sophomore effort was also his breakthrough; released in 1999, Rehearsals for Departure established him as a singer/songwriter of tremendous subtlety and skill, and won near-universal critical acclaim. Jurado's rootsy, minimalist folk-pop and fragile vocals pulled listeners in close, and his knack for a memorable hook kept them there. For his next move, Jurado confounded fans and critics alike with 2000's Postcards and Audio Letters, a compilation of conversation fragments found on the audio cassettes that Jurado collected obsessively (from sources like thrift-store boom boxes and answering machines) and often used for songwriting inspiration.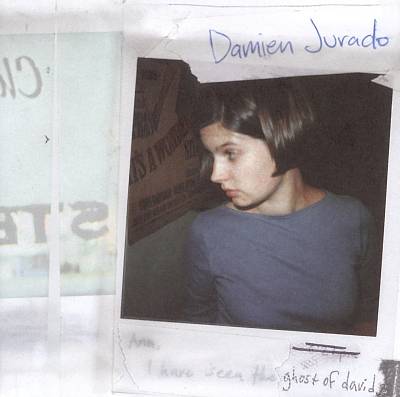 The proper follow-up to Rehearsals for Departure was Ghost of David, issued on Sub Pop later in 2000. While it hewed mostly to the style of Rehearsals, it also dabbled in some of the found-sound collage aspects of Postcards. Jurado next turned to the Burnt Toast label to issue the one-off EP Four Songs in 2001, then formed a full band dubbed Gathered in Song for a change of pace from his typically mellow style. Featuring guitarist Eric Fisher, bassist Josh Golden, and drummer Andy Myers (all of whom played more than one instrument), Gathered in Song debuted on Jurado's next album, 2002's fully electrified I Break Chairs.
Jurado subsequently parted ways with Sub Pop, looking to scale back his recording and touring activities in order to spend more time with his family and, to a lesser degree, his day job as a preschool teacher. He landed on the Indiana-based Secretly Canadian label, for which he debuted in 2003 with Where Shall You Take Me?, a return to his trademark, low-key folk-ballad style. He followed it with an EP for a smaller label (Acuarela), titled Holding His Breath. A year later, he returned to Secretly Canadian for another EP, Just in Time for Something. His next full-length, On My Way to Absence, arrived in early 2005. Jurado continued to keep busy with And Now That I'm in Your Shadow, a spare, hushed collection of songs that appeared late in 2006. Early the following year, Gathered in Song was reissued with bonus tracks.
His eighth full-length, Caught in the Trees, was released in 2008, followed by the Richard Swift-produced Saint Bartlett in the spring of 2010. The collaboration turned into a fast friendship, and the pair reunited for a weekend that summer with the unintended outcome of a home-recorded covers album. With works ranging from John Denver to Kraftwerk, Other People's Songs, Vol. 1 saw a temporary, free digital release before the end of the year. Swift and Jurado reconvened for Jurado's 2012 album Maraqopa, and again for 2014's Brothers & Sisters of the Eternal Son. Both albums landed on the Billboard 200, a first for Jurado. Continuing a trend of moving incrementally deeper into psychedelic textures since working with Swift, Visions of Us on the Land arrived in 2016, completing what was termed the Maraqopa trilogy. That same year, Other People's Songs, Vol. 1 got a physical release from Secretly Canadian. Following five straight LPs with Swift that included the character-driven trilogy, Jurado returned in 2018 with the more personal The Horizon Just Laughed, his first entirely self-produced album.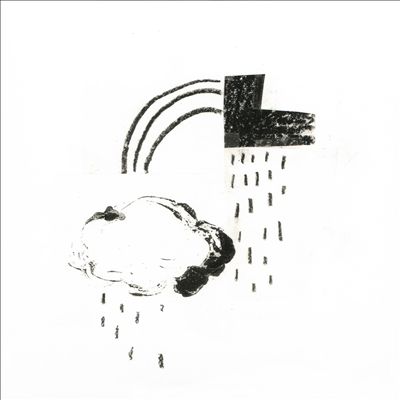 Jurado left his hometown of Seattle for Los Angeles before recording his next album, 2019's In the Shape of the Storm, his debut for Mama Bird Recording Co. Consisting of songs written over the course of his career but never recorded, it embraced more firsts -- it was recorded in two hours with only Jurado's voice, acoustic guitar, and occasional additional guitar by Josh Gordon. Another self-produced, only slightly more fleshed-out set with Gordon, What's New, Tomboy?, arrived on Mama Bird in 2020. He returned to the studio with Gordon again for The Monster Who Hated Pennsylvania, which followed in mid-2021. With songs sharing a theme of overcoming adversity, it was the inaugural release on Jurado's label, Maraqopa Records. Following a feature spot on the Deep Sea Diver single "Hand in My Pocket later that same year," he issued another self-produced, Gordon-assisted LP, Reggae Film Star, on Maraqopa in 2022. More cinematic structurally but even more so thematically, it incorporated character actors, TV stages, and life behind the camera into its poignant 20th century narratives.